If you are looking for classes for middle school and high school, be sure to check out The Academy from Bright Ideas Press. For ONE DAY ONLY (Thursday, June 15th) you can save 20% off your purchase!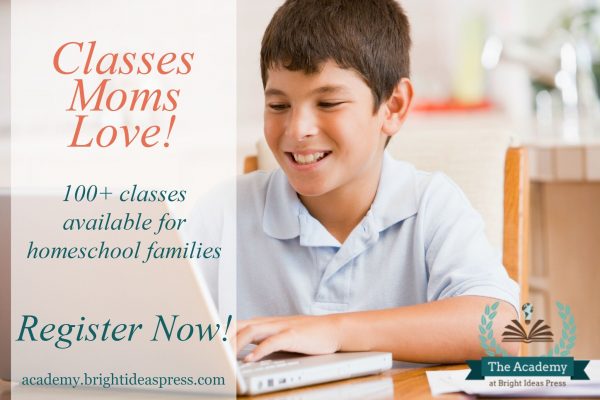 They are offering
100+ classes for high school and middle school
taught by some of the top-notch teachers in their field. Whether you need pre-algebra or calculus, Spanish or American Sign Language, public speaking or essay writing, Renaissance history or mythology, The Academy has you covered. And all these classes will be taught from a solidly Christian worldview.
We have loved their
North Star Geography
.