Learning the various vowel sounds can be tough work for kiddos (trust me, I know!). Sometimes it helps to have a great visual for kids to refer to when reviewing or trying to remember the key patterns and sounds.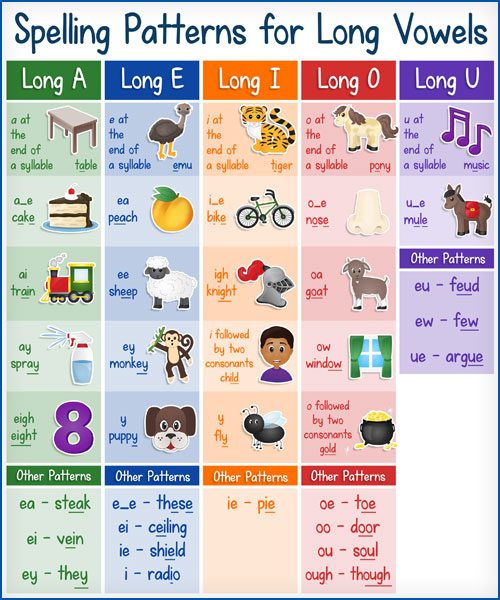 All About Learning Press has a GREAT tool to help you out, especially with those pesky long vowel sounds – a FREE long vowel sounds poster to print off for reference.
The chart colorfully illustrates the most common long vowel sounds (for visual kids this is a fabulous resource!).