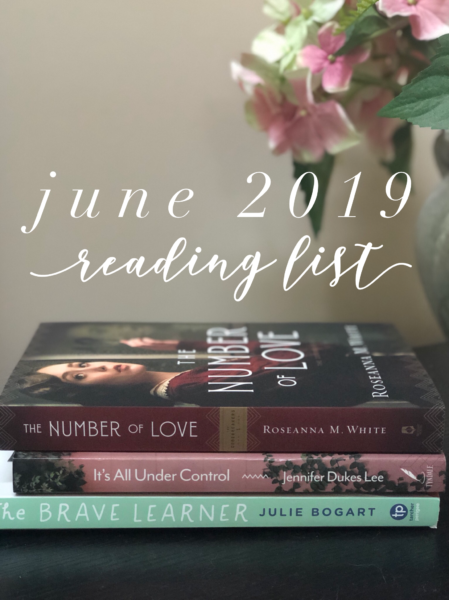 Why hello there lovely people. It's been so very long. For both talking to you and reading in general.
What are you reading?
Truthfully, I haven't had the time to read at all. Period. We've had a lot of traveling, but since I was doing the driving it made it a little hard to read. Yes, audiobooks, but I don't always do so hot with those.
Never mind my brain has been a bit preoccupied the last few months as we readied Laurianna for her graduation. And a trip to Africa. Sigh.
Add to that getting our local pool and swim team ready for the season and it's been truly non-stop, not sitting down, never mind picking up a book. By the time I get to bed at night, I don't last long in my attempts at reading.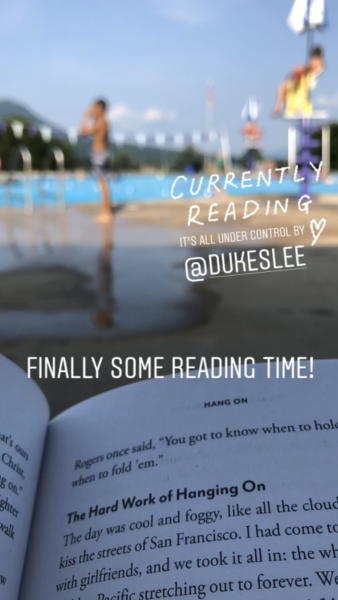 I actually sent Laurianna a picture on Saturday of the first time I've been able to sit down and read. For real. Ironically, the book is It's All Under Control by Jennifer Dukes Lee. So far LOVING IT!!
My 2019 Reading List.is technically making progress, but rather slowly. lAt the moment seven of the 14 books on the list have been marked off – so there has been progress! This month ONE of the books in my pile are from my core list, one from my fiction list, and one is from my "if there's time" pile. They look so very good!!
*all links are referral links
What the Kids are Reading
Nada. Nothing.
Call me a crazy mom, but we are focusing on wrapping up the few things that have taken a backseat while we tried to get things ready for Laurianna to head out.
Well, technically Laurianna is done with school, so anything she reads is all on her own time now. I am no longer responsible for her literature intake (or lack thereof). But she's a reader, and books were definitely in her bags she took to Africa.
Kaleb is still working on All About Reading Level 4 with me and will continue reading through the summer. We are also having him tested by a friend of ours who is a reading specialist to make sure we aren't missing anything and can add in suggestions to help him out in his reading.
What I Read Last Recently (and Quick Thoughts)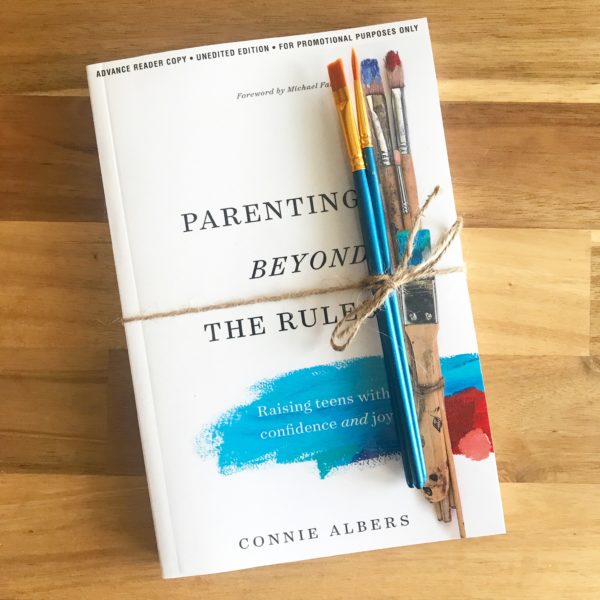 Here are the books I've read in the last few months along with a more detailed look at
Parenting Beyond the Rules by Connie Albers – This is the book that I wish would have been around six or so years ago, BEFORE our kids were teenagers. Reading through this now, with four kids ranging in age from 12 to almost 18, I was nodding my head in agreement, especially as we learned some things the "hard way" on our parenting journey.
Albers addresses so many various topics from building a strong foundation in your relationship with your kids to not giving into the fear that can strangle you as a parent (been there!). Her heart is encouraging parents, and that is so strongly achieved in this book. Through examples of family meetings gone completely off course and other extremely relatable examples, this book is a wealth of information for parents who are either embarking or wading through the pre-teen/teen years with their kids.
Parenting teens is hard, but it can also be one of the most rewarding times in our lives and reap benefits for years to come. It's the timeframe when our kids are waking up to all the possibilities that are in front of them – and we get to have a front row seat (and part) in the adventure! The best news is that it is never too late to learn from our mistakes, take a step back, and approach things in a different manner to connect with our kids. (5/5 rating)
Small Great Things by Jodi Picoult – This is one of those books that will have your brain going in so many different directions as you get sucked into the story, but also all of the societal implications behind the story. As a nurse hesitates to perform CPR on a newborn (because she was ordered not to touch him), it spirals into criminal charges that will have you truly looking into your thought processes on race, religion, privilege, and justice. Definitely a great read. (5/5 rating)
The Governess of Penwythe Hall by Sarah Ladd – normally I'm a huge fan of Sarah Ladd, but this is one of those books that just fell a bit flat and short for me. If you don't mind reading a few spoilers, you can read my full Good Reads review, but in short I'm personally just a little bit done with heroines having to be a part of the "action" in a sense when it borders on unrealistic. (Call me crazy) (3.5/5 rating)
You can follow along with me via the Goodreads app where I share my reviews and additional thoughts. What have YOU been reading this month?