Initially we weren't planning to take the entire week of school off, but between having family in town for a memorial service and camping, we decided to take a much needed break, especially since we haven't taken one since the start of school (other than Labor Day weekend).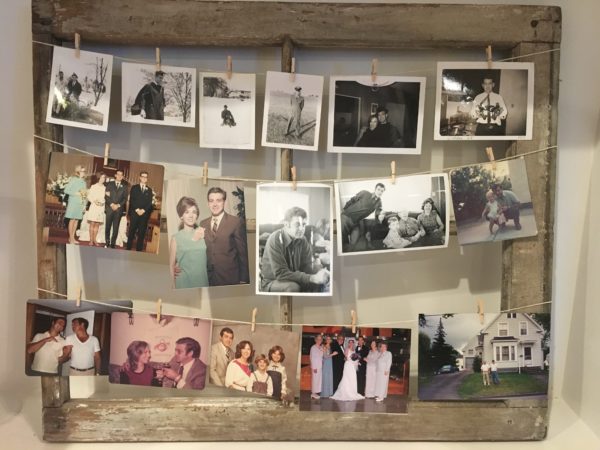 My aunt flew into town last week and we started preparations for a memorial service for my uncle. Both my grandmother and my father are unable to travel right now (she is 93 years old), so we wanted to do something here locally. It was a small service, but wonderful to share our stories and be together as a family. We spent a lot of time going through old pictures, laughing over silly stories, and just having a great time celebrating his life.
While I had plans at first to do a few projects around the house, we also had a few things this week that played well into our week off: a sick kiddo, a birthday, and a camping trip.
Laurianna started one of her "episodes" on Sunday night. She came home from church early and then spent much of the next two days in bed. Fortunately she didn't have classes at college either of those day (fall break), so she was able to rest at home and not worry about anything. By Wednesday she was feeling much better and ready for classes to start again on Thursday.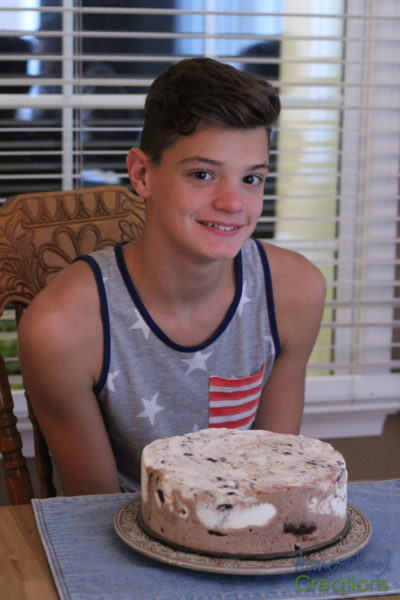 Zachary celebrated his 13th birthday on Wednesday. We have three teenagers in the house – yikes! He spent much of the day running errands with me (to pick flavors for his ice cream cake), buy himself a football, and help shop for our service day on Thursday.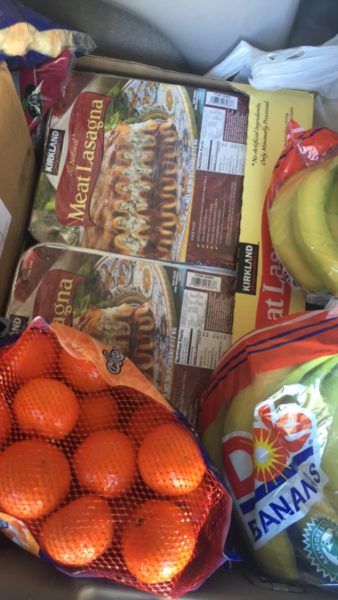 Thursday the kids (minus Laurianna) helped serve at our local soup kitchen. One thing I am so appreciative of as homeschoolers is the kids have this opportunity to help out during the school day. Those visiting and getting meals appreciate having the kids there, and the kids are great about not only serving but talking to the many people who walk through the door. Our typical meal to serve (about 60 people) is Costco lasagna, fruit, dessert (usually brownies), and salad.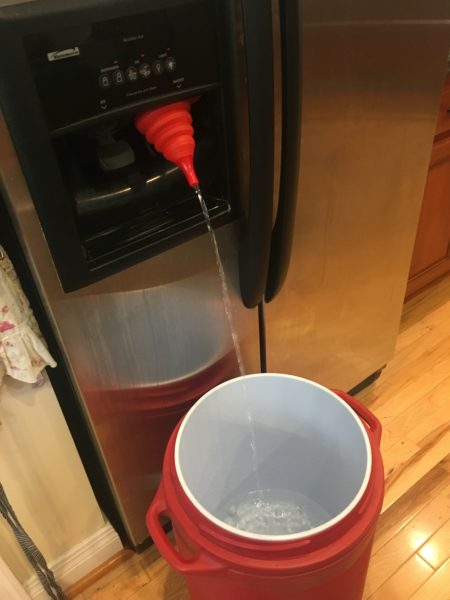 As soon as we finished up serving on Thursday, we ran home to load up our camper and head out for four days. The last four (or five) years we have spent a weekend in October camping with a group of friends and it is always so much fun. The weather is promising to be amazing (mid 70s during the day and 40s at night – perfect for campfires!!) and the kids are looking forward to relaxing with us. We always take a huge water cooler with us while camping, and while I know it seems crazy, using a funnel to rig the water on the fridge to continually pour = pure genius. :)
Overall, a great week off – even if we didn't get everything done that we had hoped to! How was YOUR week?