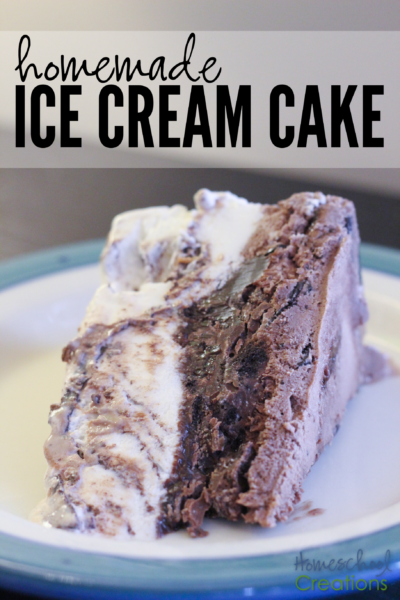 When we were kids, having ice cream cake for our birthdays was a HUGE deal. Our parents worked hard and splurging for something like that was something that didn't happen often.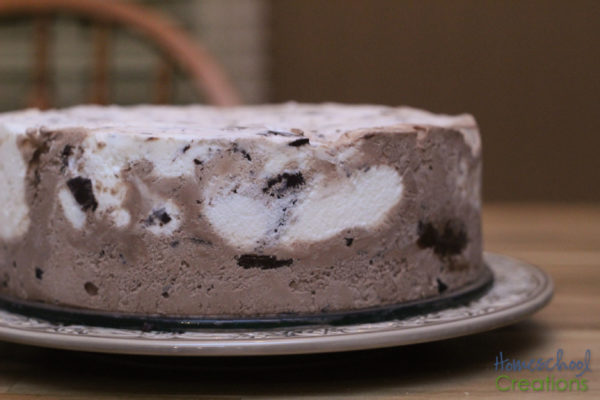 To this day though, it's one of my favorite things to have on my birthday. I'm not a huge frosting girl, so the mix of Oreos and ice cream is the perfect balance for me! Now each of our kids ask for an ice cream cake for their birthday, but it's something we make at home and L.O.V.E. – especially since we can pick out the flavors of ice cream we want to mix and tailor it to our likes! This recipe is one we have been making for years and years – and this silicone springform pan (affiliate link) is my favorite. You know you are serious about your ice cream cake when you have a dedicated pan for making them!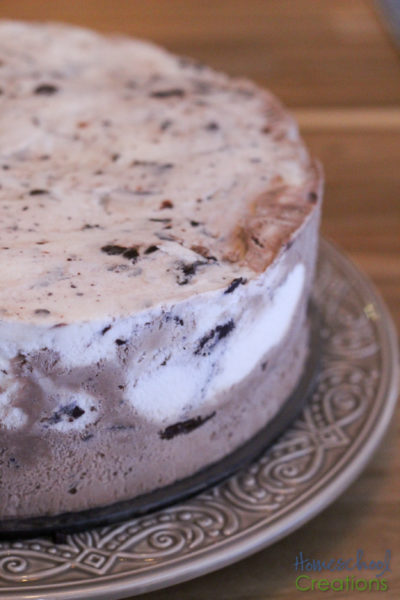 Unlike some of the store bought cakes (or restaurant made), the cake is solid ice cream, and doesn't seem like glorified air. The middle with the Oreos – oh so amazing. One time I added a thin layer of whipped topping to the outside, but we decided we liked our cake straight up ice cream with nothing to mess it up.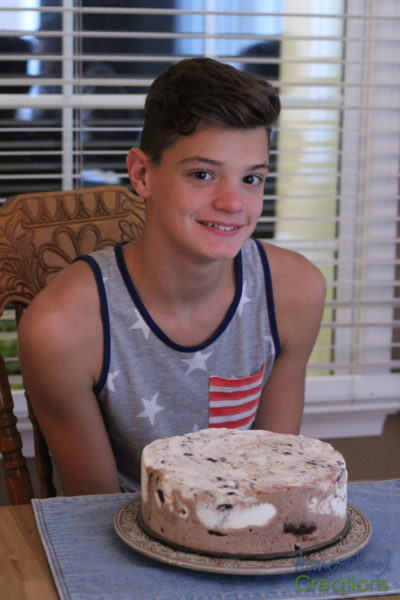 We're in birthday mode in our house at the moment. Over the next few weeks we are celebrating three birthdays, and the kids are putting in their orders for cake flavors. Because we love them (the kids and the cakes) so much, we thought you all might enjoy the recipe. Caution: there is a lot of sugar, but on birthdays anything goes – at least in our house. :)