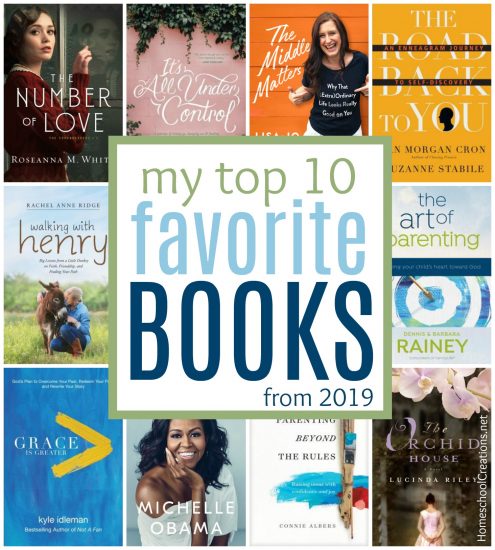 My 2019 reading overall reading goal was 75 books, with 13 specific books I wanted to try to fit in. The rest of the year, I would fill in with other random choices – you know, the ones that catch my eye in a friend's feed or are a great Kindle deal! Out of the 13, I completed 12 of them – which overall isn't too bad looking at how our year went and makes me pretty happy to average one non-fiction book a month.
This past month I've been reading a bit more (yay), but truthfully this year has been hard overall to focus on reading. It feels as though life blew up at the end of March/start of April and only recently began settling down, which definitely impacted my reading.
My final book count total for 2019 was 64: non-fiction – 16 and fiction – 48. You can see the full list of books I read here on Good Reads, a few short of my 75 goal. I do know there were a few fiction books I read at night that didn't get added into my overall total, but I was honestly a bit lazy in adding them all in.
One thing I am excited about – a few months ago I broke down and purchased a new Kindle paperwhite when they were on sale, and it automatically adds any books I'm reading on my Kindle to my GoodReads list, saving me the trouble of remembering! It's also a lot easier to find since I purchased a canary yellow cover for it (and it makes me smile – it's so cheery!).
Starting right away, I need to start setting an alarm and specifically put aside some time each day (other than bedtime) to rest and read (and refocus). In years past I have been much more consistent with this, but somehow managed to let it slide this past year. I'm also trying to keep my Kindle with me a bit more when I'm at appointments – or just a good old fashioned paperback book!
Top 10 Favorite Books from 2019
This year that weren't as many books that really stood out to me outside of these ten. Either I've gotten a bit choosier in my ratings and reading, or I didn't pick some of the best books. :) That said, these are the ten books that I especially enjoyed reading this past year (in no particular order) and would highly recommend. The list is a mix of both non-fiction and fun reading – and some branching out for me as well.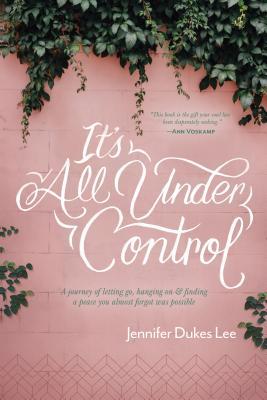 It's All Under Control by Jennifer Dukes Lee – This book was one I took plenty of time to savor and was key in a few decisions I had to make about my time and how it's spent. Quite honestly it's as though the book plopped into my lap at just the right time.
Things I'd been wrestling with – well, each time I sat down and had a chance to read, the chapter on hand was specifically tied into an issue I had been mulling over. I love that.
Fabulous read – no matter the pace you are able to get through it!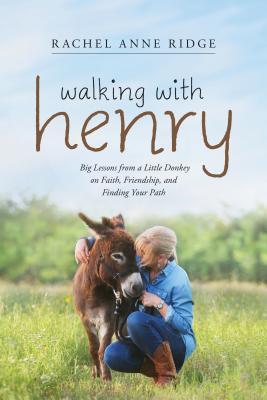 Walking With Henry by Rachel Anne Ridge – Reading this book is like sitting down with a friend over a cup of coffee and having a heart-to-heart talk together. Rachel's writing style is not only relatable, it is one you will quickly fall in love with – along with her sweet donkey. Through the antics of her second donkey, Henderson (or Henry, for short), Ridge shares her grapplings with a new season of life and the searching it opens in her spiritual walk. As she coaxes this little donkey to understand his worth and value, spiritual truths are gently spoken to her heart. Their walks become a time of developing a new prayer life and her intimacy with God is deepened.
This book spoke to my heart on so many different levels. I appreciate Rachel's candor and honesty in the things she questions and begins searching for deeper understanding and meaning. She is gentle and open – and incredibly relatable. On a side note, it is so sweet to read this story, having met Rachel and both Flash and Henry (and Tom!) in person as well as walking with them through the fields where she pondered so much. For me that added an extra special touch since I can envision their faces and personalities. ❤️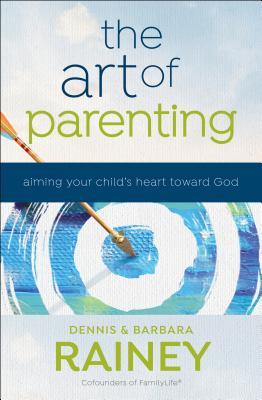 The Art of Parenting by Dennis & Barbara Rainey – The Raineys have such a relatable style and insight. Their years of parenting advice, combined with excerpts from their grown children and others, are presented in this easy read – and one that will leave you with great resources. No judgement – just honesty and sound advice. Love that this book includes wisdom for blended families as well.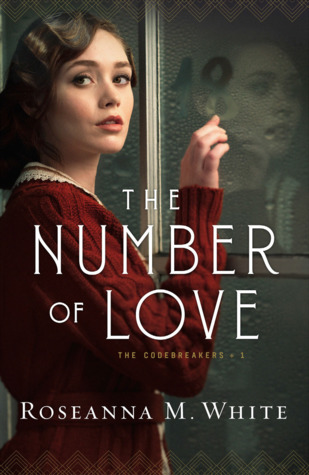 The Number of Love by Roseanna White – Every time Roseanna White releases a new book, I cannot wait to read it. She is one of those authors that delivers every.single.time. There are some books that are just a good read, and then there are those that leave you mulling certain aspects, delving into new subjects, and so completely satisfied.
The Number of Love follows a young codebreaker, Margot De Wilde, as she works to decipher the enemy's messages. Margot sees the world through an interesting lens – numbers. Through her secretive work she meets "18" – a young man who quickly falls for her quirks and sees the heart of the girl behind the numbers. Together the delve into breaking a crucial code that will save many lives, but not before their own, and the lives of many they love, are threatened. White offers a peek into another aspect of WW1 and the role many men and women played in helping foil the enemy's plans by using their own codes against them.
While this book goes hand-in-hand with a previous series by White, it can be read independently without the reader missing a beat. There aren't many series I feel that can be said about, but after reading you will likely want to read her other books. Another great read and one that I highly recommend.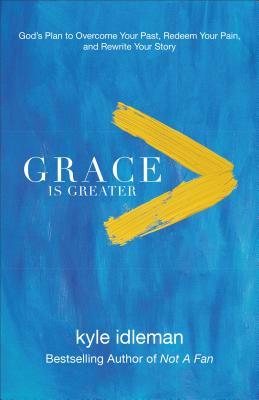 Grace is Greater by Kyle Idleman – one of my favorite things about Idleman is the natural humor he interjects into his writing via little footnotes throughout the book and just telling it like it is. He has such a practical way of explaining principles that help the reader better understand. This book definitely offered some great food for thought, review, and application.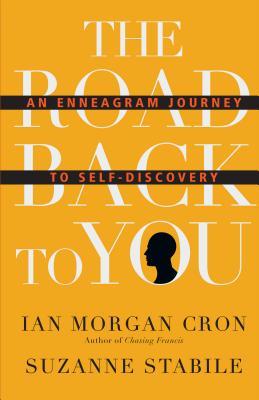 The Road Back to You by Ian Moran Cron – it seems like everyone is reading and learning all about the enneagram types. After a weekend with friends where we discussed so many various things together, along with this specific book, I bought it and read it in a few days. It's really rather fascinating. While I haven't pinpointed my specific "type" quite yet, this specific book offers some valuable insight into how individuals function in their types when they are "healthy" vs. "unhealthy" – where they tend to divert their focus in either direction. Definitely worth the read.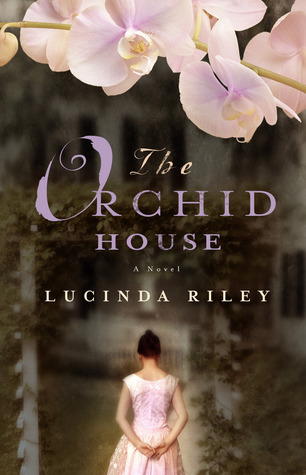 The Orchid House by Lucinda Riley – Historical books that span generations and slip back and forth seamlessly between the two eras with their overlapping stories are truly some of my favorites. An old diary is discovered during a family estate sale and sends a family in search of answers to the many questions raised in the storytelling. There's honestly no quick way for me to condense the topics and span of what is covered – it's just good. :)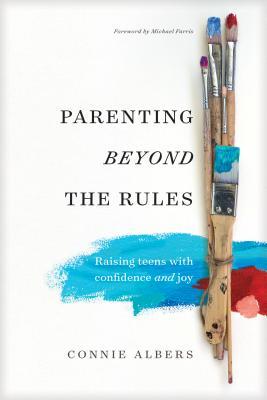 Parenting Beyond the Rules by Connie Albers. This is the book that I wish would have been around six or so years ago, BEFORE our kids were teenagers. Reading through this now, with four kids ranging in age from 13 to 18, I was nodding my head in agreement, especially as we learned some things the "hard way" on our parenting journey.
Albers addresses so many various topics from building a strong foundation in your relationship with your kids to not giving into the fear that can strangle you as a parent (been there!). Her heart is encouraging parents, and that is so strongly achieved in this book. Through examples of family meetings gone completely off course and other extremely relatable examples, this book is a wealth of information for parents who are either embarking or wading through the pre-teen/teen years with their kids.
Parenting teens is hard, but it can also be one of the most rewarding times in our lives and reap benefits for years to come. It's the timeframe when our kids are waking up to all the possibilities that are in front of them – and we get to have a front row seat (and part) in the adventure! The best news is that it is never too late to learn from our mistakes, take a step back, and approach things in a different manner to connect with our kids.
Here are a few passages that I really loved:
You're not called to manipulate a situation to get what you want out of it; you're called to love, you're called to show grace, and you're called to teach and train. Be faithful about doing that. (p. 40)

We all have hopes and expectations about what our children will become. But we often confuse our role by believing we should plan their lives instead of simply dreaming with them about what they will do. The real goal should be to equip them to be the person God created them to be and prepare them for adult life. (p. 159)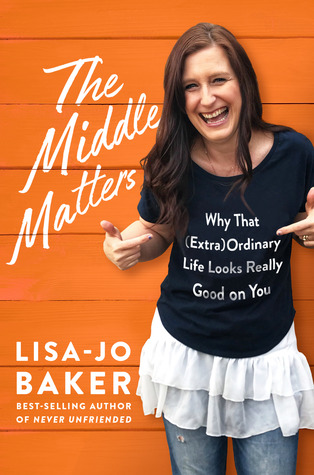 The Middle Matters by Lisa-Jo Baker – Since this is literally the point of life I'm in right now, and Lisa-Jo has such a relatable style (like you're sitting down and chatting with a friend), The Middle Matters was a quick and easy read for me.
It's about being comfortable with where you are at – and quite honestly, one can feel a bit lost when your kids are growing older, you are dealing with an entirely different body than the one you entered your marriage with twenty (or so) years ago…and life in general is just different (for lack of a better word).
Through her anecdotal stories, Lisa-Jo encourages us to embrace the messy, ever-changing, not-what-we-expected glory in every moment of every day (the bad along with the good) and see all that God is doing in and with us. She is open, honest, and encouraging – all wonderful things.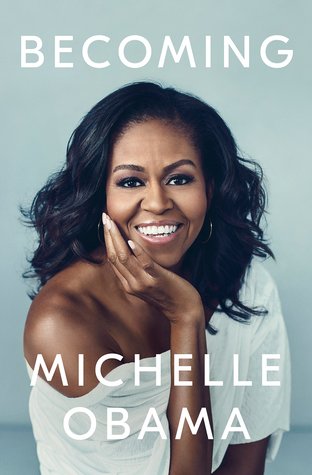 Becoming by Michelle Obama – this isn't a book I planned on reading this year, but it was added to my Kindle wait list as a possible read on a recommendation from a friend. It was really intriguing to read about Michelle's life growing up, read a different perspective on some things, but also hear about her walk alongside her husband as his political career began and then eventually placed them in the White House.
Regardless of political affiliation, I cannot even imagine the scrutiny one's life would be under when running for political office of any kind, never mind living in the White House. Her stories of her mother (some are hilarious) and their family life are some that help you realize they are just like any other family in so many regards – and their desire to protect their children was so important to them. I will say I was surprised to enjoy the book, and there were (quite a few) parts I didn't see eye-to-eye with her on, but that definitely didn't mean the book wasn't one to enjoy.
That's it for 2019! What have you read this year that you would recommend for others to read? I'd love to hear from you and add a few more books to my 2020 pile!
Need a Few More Suggestions?
In case you're interested, check out My Top 10 Favorite Books of 2018 and My Favorite Books of 2017 in the posts below: