In some ways it feels as though my bum has spent a good portion of the week in the van. We are trying to get as much as we can D.O.N.E. before we leave for the Netherlands in a few short days. You all – I made a five page list of all the things I wanted to do before we left (I only wish I was kidding).
Pick up suitcases from friends ✔
Get all the swim team stuff lined up before we leave – (mostly) ✔
Run to various appointments ✔
Finish up a few subjects with McKenna ✔
The bulk of it will get done, but I'm a little over-zealous to say the least. Just call me crazy.
Meanwhile I've been busy sorting curriculum too since the Build Your Bundle sale is happening and I wanted to snag a few things for next year.
We started off the week with a sleepover. One of the upsides to homeschooling – your friends can sleep over whenever the moms say YES.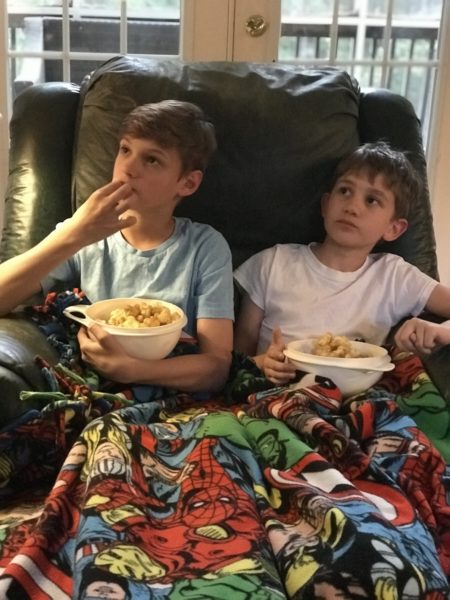 These two are hilarious together and one would think the world is coming to an end because they won't see each other for a little over two weeks. So movie night and a fun day together after should hopefully be enough to hold them over until we see them again in June. :)
McKenna and I have been working on wrapping up a few of her classes. She took her last biology exam and I helped her with a few geometry problems she hadn't finished – so two more things checked off the list! She is *this* close to finishing history and Latin, but will likely have to wrap those up when we return from our trip. Meanwhile, McKenna is chomping on the bit to get her permit. Saturday is the earliest she can take her test, so guess what we'll be doing bright and early in the morning?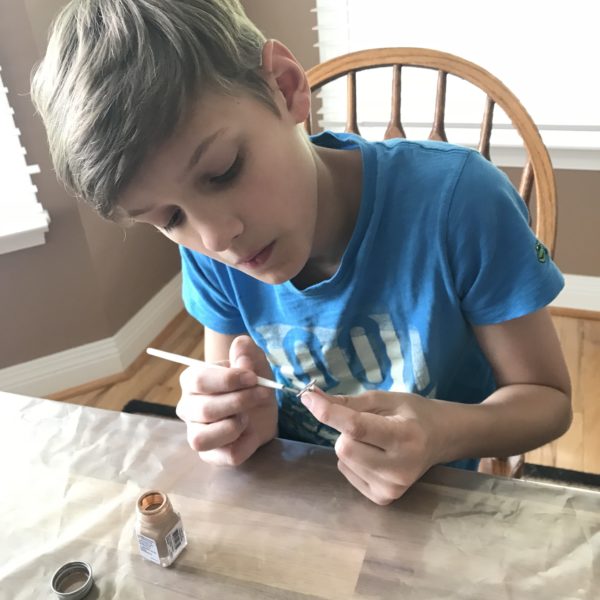 Kaleb finally had a chance to work on a model we gave him for Christmas, mainly because we didn't realize we needed to buy practically every paint color the store had to work on it. Let's just let it sink in for a moment that it's been FIVE MONTHS since he received it, and we finally bought the supplies for it (because a certain mom kept forgetting).
Laurianna has been reveling in the fact that she doesn't have to drive anywhere this week. She has been trying to finish up her final two classes, Latin and Pre-Calculus. We've been using the Teaching Textbooks 3.0 version (which we love), and it was great when she was at the community college or at a friend's house. Our internet at home lately has been horrible, so it's difficult for her to work on the online portion. BUT – in early June we should have high-speed internet installed and we are beyond excited for that!
Zachary only has a few more math lessons to go and he will be done, and Kaleb is almost done with All About Reading 4, which will finish up his year (YAY!!). I'll be sharing more in the upcoming weeks with a year-end wrap-up for each of the kids, so stay tuned for those.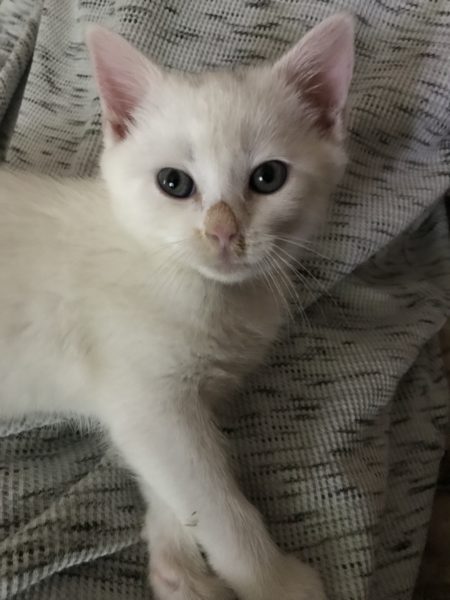 Other than that, the kids and I have been stopping over at my parent's house a few times over the week since they have the most adorable kitten. Now the kids want us to get another cat too (not going to happen). There are now approximately 1, 562 pictures of this kitten on my camera thanks to the kids.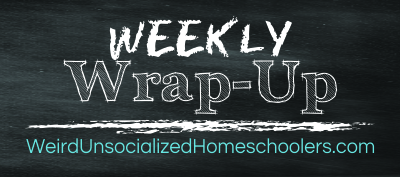 Be sure to stop by WeirdUnsocializedHomeschoolers.com and hang out with some other moms who are sharing their day-to-day happenings.