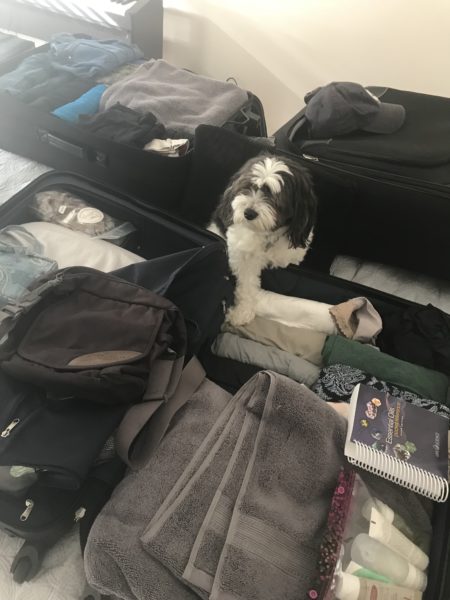 Last weekend was a flurry of last minute errand-running and making sure we had everything together for our upcoming trip. I'm so very thankful that we had some time on Monday morning to relax, recheck our packing, and clean up the house a little before we left.
Our dog, Addie, was all over the place (especially our luggage) and in the middle of everything while we were getting ready. We have a friend staying at our house with her while we are gone, and apparently she is rather out of sorts and not very happy at the moment.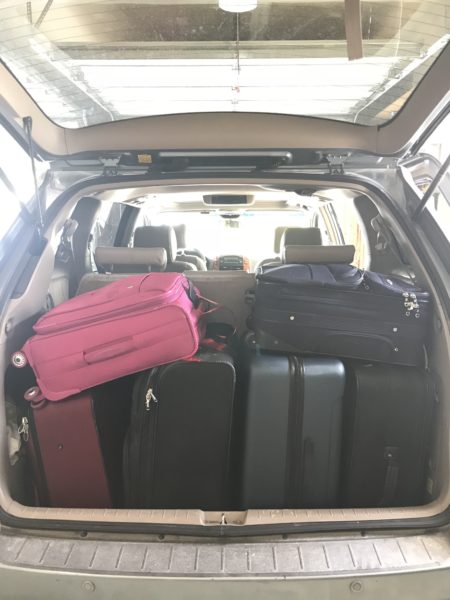 We brought lots of fun gifts to share with my cousin. She and her family are hosting us for the entire time we are staying in the Netherlands. So plenty in our suitcases on the way there! Two of ous weighed in just shy of the 50 pound limit.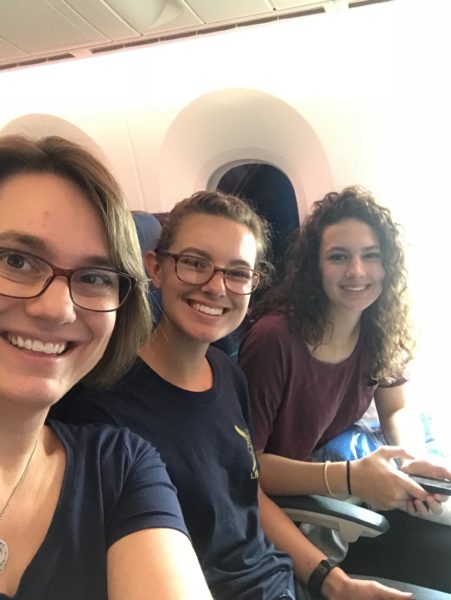 The big "discussion" on the way over was who would get to sit at the window seat, mainly because the girls wanted to take pictures out the window. The boys said they could care less, so Laurianna and McKenna switched off.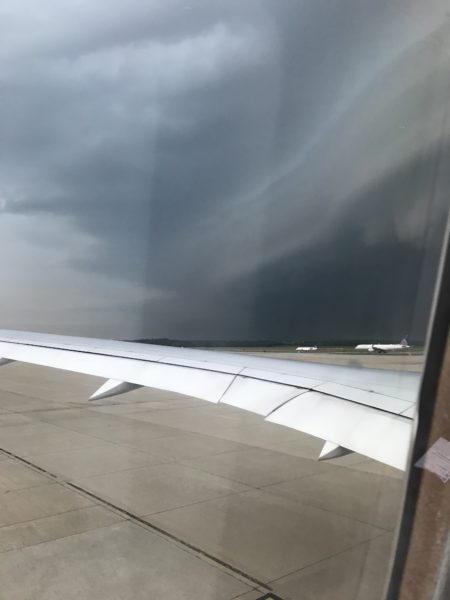 Just as we were getting in line for takeoff on the runway, storms started rolling in. The line of clouds was crazy and within just ten minutes we could barely see out the window of the plane. Our plane ended up taking off about two hours later than expected.
We found out later that the above is a shelf cloud – and there were some severe storms and a tornado warning in our area. This is where I will say I am thankful for the wonderful on-board entertainment KLM offers (we were on one of their newer planes) and the distraction that provided in the delay.
Meanwhile, the rest of the trip – the boys slept ZERO minutes, so they arrived rather exhausted and konked out about 15 minutes into the two-hour car ride from Amsterdam. :)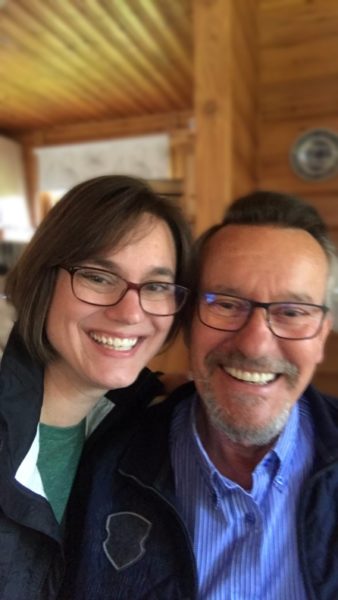 The first few days we spent relaxing with the kids riding bikes into town for ice cream. On Thursday we got together with one of my uncles and some of his family for lunch and then to visit a few places nearby.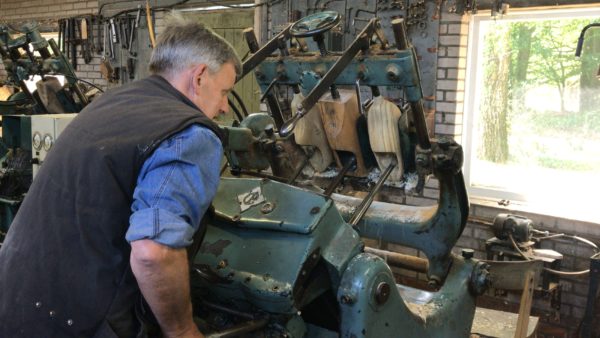 Our first stop was to visit a wooden clog (klompen) maker, Klompenmakerij ten Hagen in Winterswijk. His family has been making wooden shoes for four generations. (He told us he has three sons, so another generation can continue. :)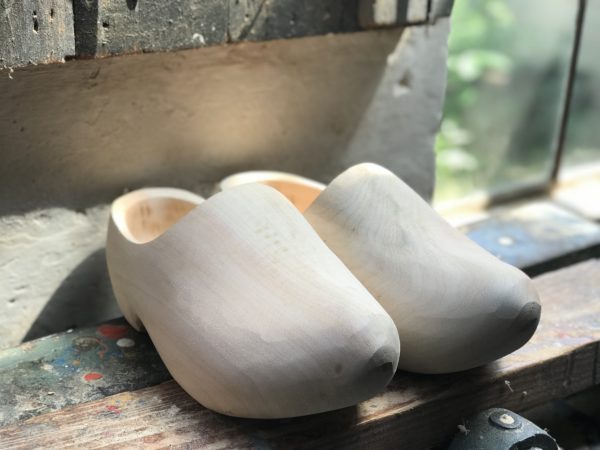 We were able to watch the process from their start as a round of wood to the unfinished shoe. At this point they have to dry for several weeks. The shoes were made of either willow or poplar and damp when you touch them.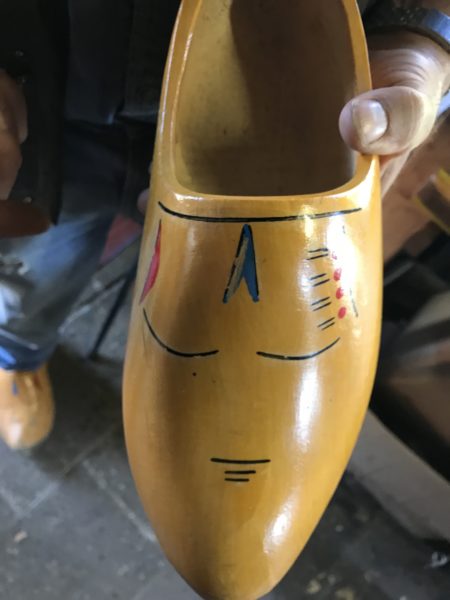 A fun fact we learned: each klompen maker has their own pattern they add to their shoes. This is the pattern you will find on their shoes. The kids had fun trying on pairs but decided not to buy any for themselves.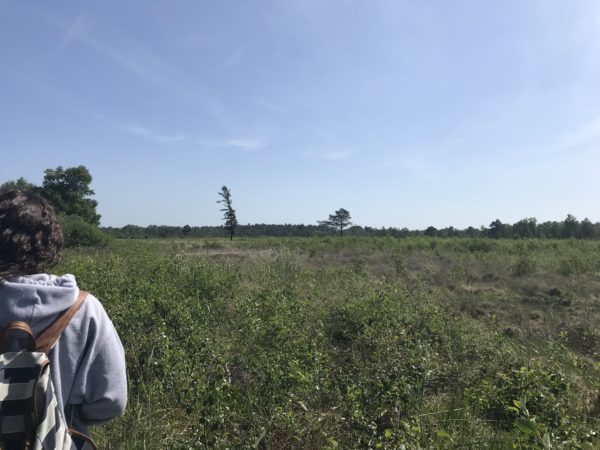 We later took a walk through a swamp area near the German border, not a common part of the Netherlands, but it was a nice walk to see some of the nature and different plants in their area.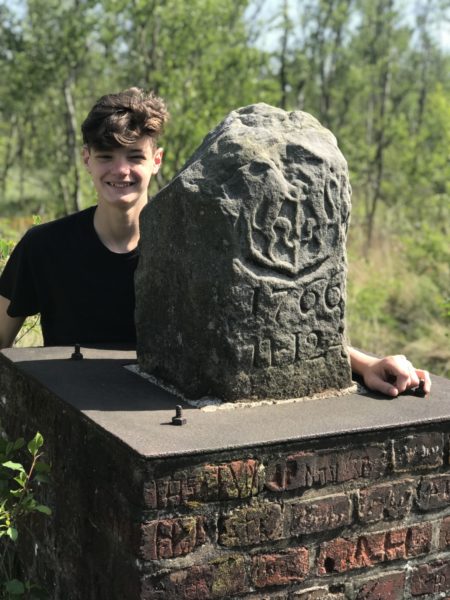 In a few areas there were border markers between the Netherlands and Germany, so Zachary took a quick trip to Germany while we stayed in the Netherlands. :)
This next week we will be heading to France and Belgium with my cousin for a few days, and all the kids are looking forward to the trip.
I hope you all are having an amazing week as well and would love to hear what you have been up to!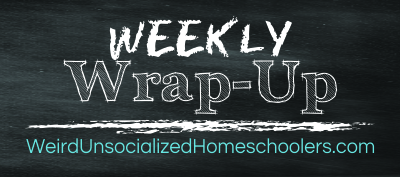 Be sure to stop by WeirdUnsocializedHomeschoolers.com and hang out with some other moms who are sharing their day-to-day happenings.