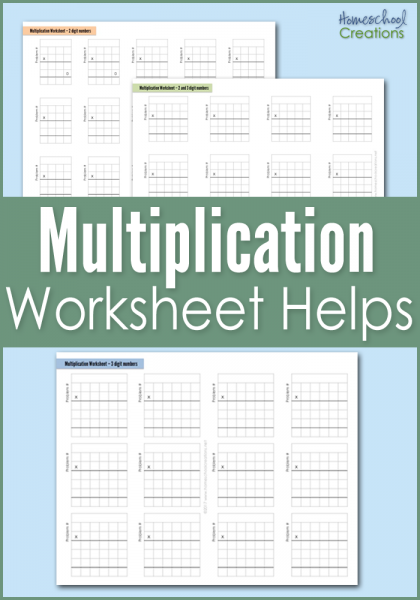 While our older children are able to use graph paper for their math problems, our youngest struggles with his penmanship size and also the graph paper doesn't help him quite enough in keeping his numbers in the right column. Even though he may do his math correctly, when it's time to add up the numbers – well, the columns don't line up correctly and mistakes are made.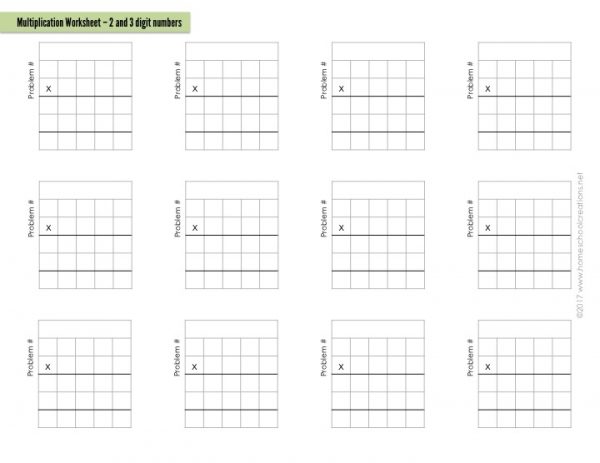 I tried adding lines to regular notebook paper, but that didn't always do it either, so instead I put together a simple worksheet for him to use when he is working on multiplication facts (I'm working on a division one too, because that's the next thing we need to straighten up a little).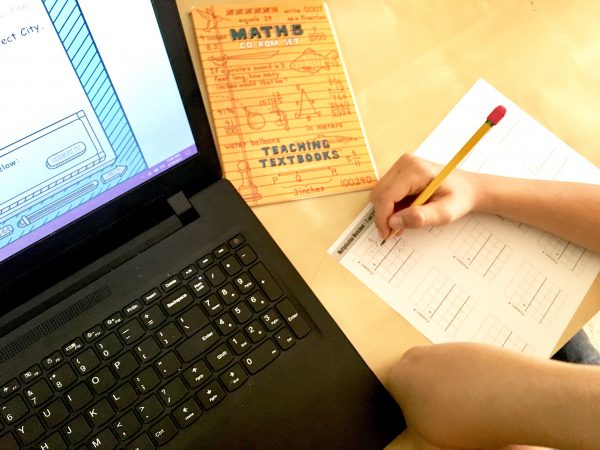 We love our Teaching Textbooks program!
With the multiplication worksheet pages, he is able to use the sheets over the course of a few days to work through problems (he can note the problem number next to his work), and be reminded of where the numbers go. This has helped TREMENDOUSLY in cutting back on mistakes and frustration for him.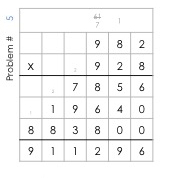 One thing I wanted to do as well – keep the main lines black and columns grey so he can get a better visual of how to line things up. Above is a little peek at how the worksheets are set up.
There are two sets included in the free muliplication worksheet printables: one with and one without zeros as place markers to remind children where to place numbers. Each sheet has at least twelve spaces to work on multiplication problems and there are different sheets based on how many digits are being multiplied: 2×2, 3×2, or 3×3.
We're printing them off double-sided and using them over the course of the week. It's already helped so much! Feel free to download a set by clicking below – enjoy!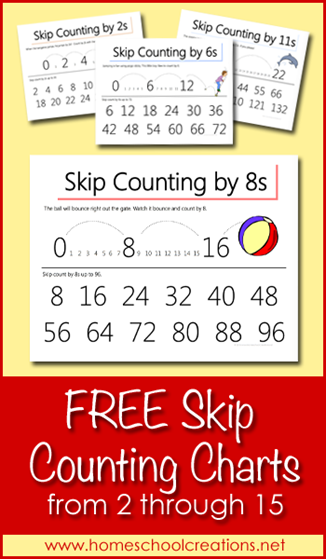 Still need a little work on multiplication facts? Check out these FREE Skip Counting Charts.