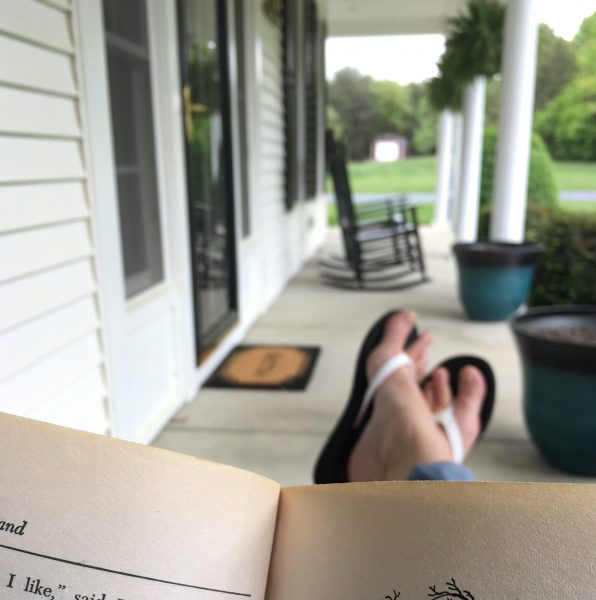 The last few weeks, the front porch has been one of my favorite places to sit and relax. We finally purchased a new cushion for our porch swing (someone picked a hole in the old one) and now the swing is nice and cushy soft. Although there aren't any flowers in the pots, it's been fun watching a few birds build a nest in our hanging ferns – more definite signs that spring is here and the lovely weather is here to stay.
Although I didn't get through quite as much of my non-fiction this past month, I did read a few other books that weren't on my list that I'm glad not to have missed. The Magnolia Story by Chip and Joanna Gaines was one of those I added because it was a Kindle deal recently and I was cracking up with some of the back story between those two. A few of the books are still in my pile to continue reading this month, and we have some more car trips coming which hopefully means some reading time (and not fielding disagreements between the backseat passengers).
I did knock a few books off my 2017 reading list (and again loving the Good Reads app to help me track my progress), which always is nice. Feel free to join me there and follow along! It's so much fun to see what others are reading and recommend.
Here's the list I want to tackle during May:
The Kids are Reading…
The girls have finished up their required reading for the year, so they are taking a bit of a breather in that area. Laurianna is working on other subjects to get caught up and McKenna needs to head to the library soon. Kaleb recently finished his first chapter book and I thought for sure he would pick an easier book to read, but he asked to read the second book in the Boxcar Children series – and I couldn't be happier!
What I Read in April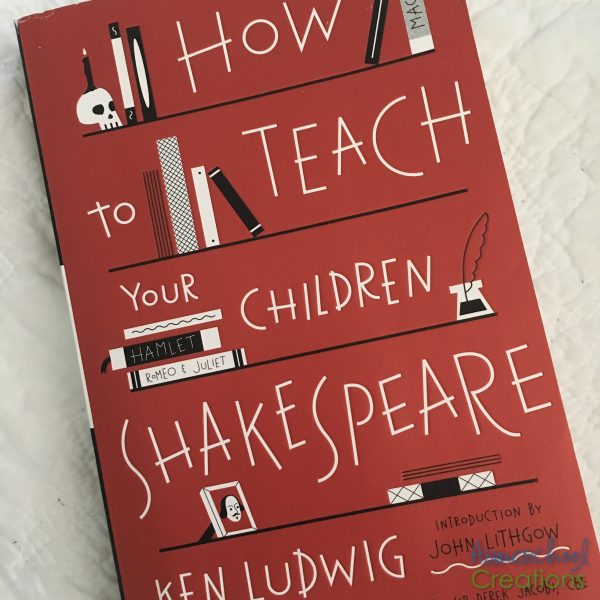 The best two books I read this past month by far were How to Teach Your Children Shakespeare by Ken Ludwig (gave me some great talking points to use with one of our high school lit classes) and also A Fall of Marigolds by Susan Meissner. I honestly LOVED this last one- cannot say how much, quite honestly. It wove the stories of women from two different eras (early 1900s and 2001) along with their personal losses – and it was just fabulous.
Books I read…
That's all for this month! I'll share what I've managed to finish next month with you all. What books do you and the kids have set aside to read this month?