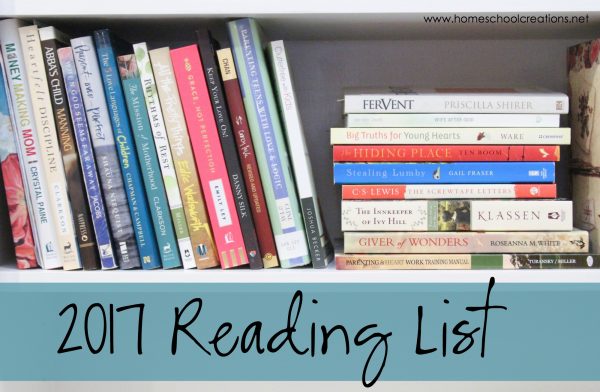 Reading is a love of mine. And over the last several years I've really tried to push myself to reading more books for personal growth, instead of glossing over that section and going straight for the "reading candy." You know – the stuff that you can't get enough of, but it really doesn't fill you up quite like a book that makes you stop and think a bit. :)
Last year I almost made it through my 2016 Reading List – and even read several of the books on my "if there is time" pile, but overall I read a total of 84 books. At the bottom of this post, I'm sharing a few of my favorites from the year.
Incidentally, I'm LOVING the GoodReads app to track what books I want to read, have read, and love see ing what others are reading.
The Main Books of 2017
The first book on the list is one I started, but didn't have time to finish last year (a few fiction books may have gotten in the way of that), but otherwise, this is the main pile I would like to tackle.As I did last year, I've mentally sorted the books into stacks of why I want to read them (for personal growth, parenting, marriage, or just for fun). I am infamous for having several books going at a time, because sometimes topics don't overlap, or I'm in the mood for something different.
"If There is Time" Pile
Fiction Books/Series to Look At
One thing I'd like to note in this area: while a lot of my books typically tend to be Christian historical fiction, I have been branching out a bit into teen lit (to read before my girls) and some other contemporary fiction. I personally have been a bit picky about much of the stuff I read, because for me too much language or other graphic stuff is a 'trigger' for me – so I tend to err on the side of books that aren't raunchy or full of whatever. Last year there were a few that I read (JoJo Moyes) that were out of my comfort zone in some ways, but overall not bad (language mainly) – but generated conversation on topics in the books with friends for sure. All that said, I haven't vetted all of the below series, so they may be complete busts!
Favorite Books from Last Year
There were several books that I absolutely loved (and highly recommend), one of which wasn't on my list, but I picked up after seeing it in a few various feeds. Below are my four favorite non-fiction picks for the year.
Hands down, Unoffendable by Brendan Manning was one book that impacted me the most this past year. It's one I will keep on my shelf to read again, but there are so many nuggets of truth and it's one book that will have you walking away with a different viewpoint on all those "rights" you feel you have. :)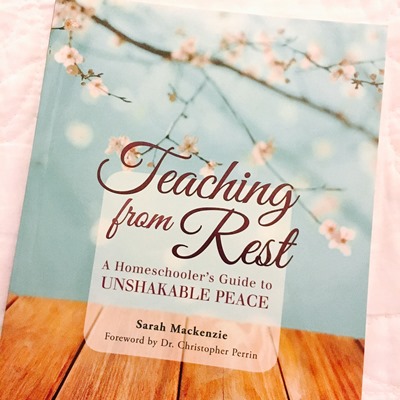 Teaching from Rest by Sarah Mackenzie – if you homeschool, just put this book in your Amazon cart right now. Trust me.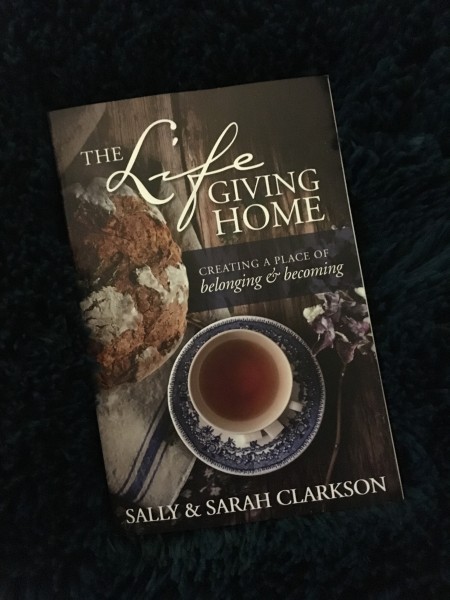 The Life-Giving Home by Sally Clarkson – I'm so thankful for the wisdom and insight from Sally Clarkson. Her books are always such an encouragement to me, and this one did not disappoint!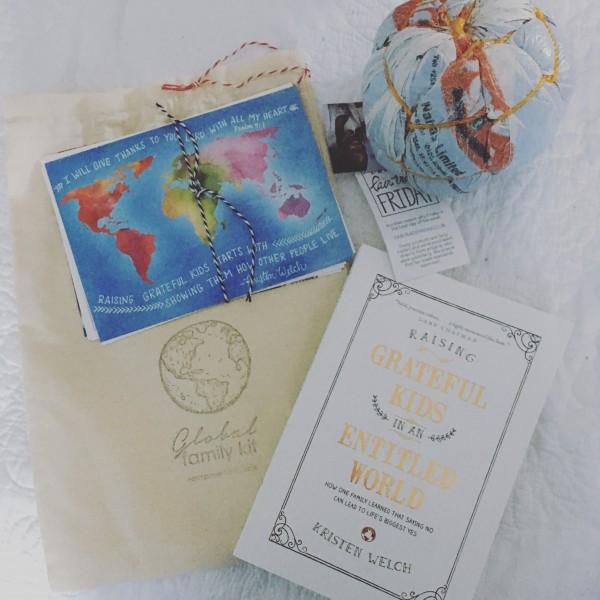 Raising Grateful Kids in an Entitled World by Kristen Welch – You all – please just read this. Parenting is tough work and encouragement along the journey is such a breath of fresh air, especially when it is tied in with balancing giving our kids what they need versus what they think they need.
That's all for now! I'll be sharing any additions and thoughts throughout the year every now and then. What books do you have in your stack for the year?