Last year almost all of the books on the 'to read' pile were read – and then some. While I stretched myself to get all but one of the books finished, this year the goal was to leave a little more breathing room. That way if books show up on my radar throughout the year I have room to add them in. (I know, I always do, but bear with me, eh?)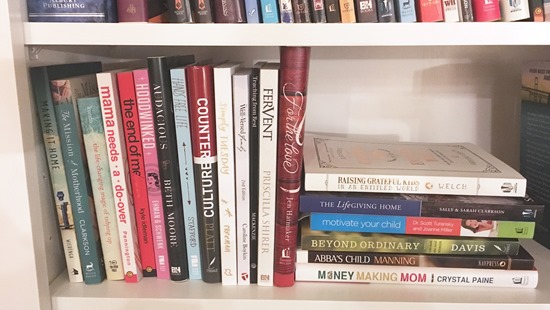 The physical pile of books continues to grow though, so mentally I've made two piles: the "2016 pile" and the "If There is Time, But No Stress pile." Although I'm not sure if it will help me slow down and enjoy what is in front of me, the piles have helped somewhat, especially as I've tried to compartmentalize the reasons why I want to read them (for personal growth, parenting, marriage, or just for fun).
The Main Pile to Enjoy
These are the ones that are on the "I definitely want to get these read" pile. A few were recently released (or coming out soon).
"If Time" Pile
While these all look great, these are the extras that I will fit in if I have time to sit down.
With My Hubby or as a Family (to re-read)
Two of these I read last year, but getting my husband to read a book along with me – well, it can be a bit difficult (grins). There are a few books though
What I Read Last Month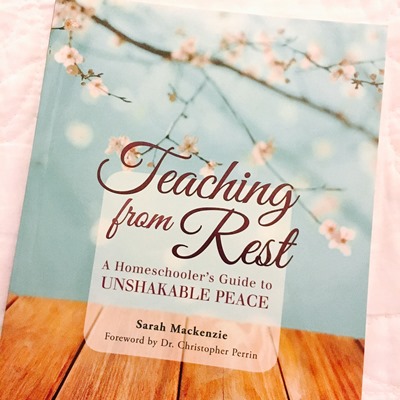 Something took over last month and I managed to knock out several books from the list. A few of them I absolutely loved (and recommend) and one literally had me laughing out loud in parts – which sadly is not what was intended with the book (I'm rather certain of that).
A reader recommended that I join Good Reads (you can follow me there if you'd like). As I'm finishing books, it's been great to make quick notes on them and add them to my completed pile. Here are my thoughts on a few of them:
This coming month, I already have two books in my stack that I cannot wait to dig into: The Life-Giving Home and Raising Grateful Kids in an Entitled World. What books are you excited to read this month?