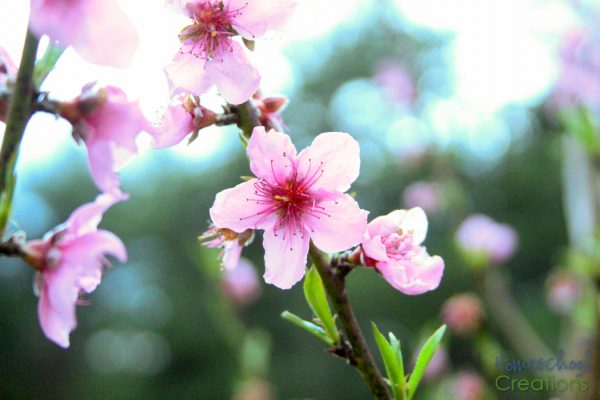 (photo credit: my lovely daughter, McKenna)
Hi everyone!! Life feels like it is picking up speed the last few weeks. The weather has been warming up again (yay!!), and we are trying to spend more time outside to enjoy every bit of it! Trees are blossoming – it's been lovely, especially after our early March snow storm.
And we are still waiting for April (the giraffe) to have her baby. Whenever we can, we peek in on the YouTube feed to see if anything is happening, and the kids ask every morning what the update is. I will say we have been learning a lot about giraffes and having so much fun with the live feed (I may have it streaming on my phone while writing this – it's true).
So many of you have been enjoying the video clip sum-ups of our weeks, so here is a peek into the last three weeks or so of life. Feed readers can click here to see the video. The lighting is crazy and I'm hiding in my bathroom again (so there's that), but somehow the whole actual talking thing makes me also feel like it's more of a conversation between us (albeit one-sided).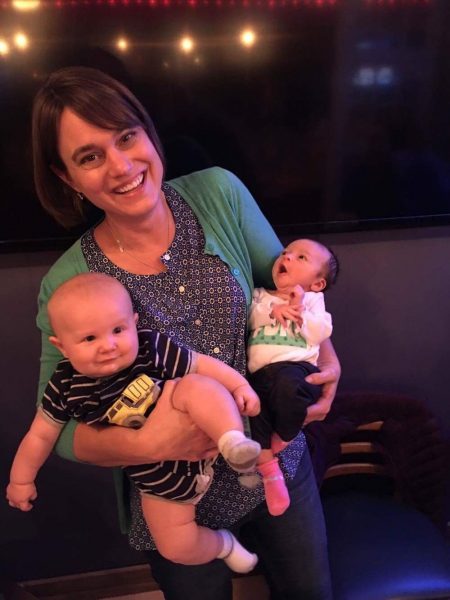 Here's the quick sum-up (and more below):
I've been traveling. Last week I was in Arkansas and this week in Nashville, TN speaking at Teach Them Diligently. I absolutely love this part of the year because I get to connect with other homeschool moms and really share my heart, pray with others, and be encouraged through the process. This past week I was also able to meet with some friends I haven't seen in over twenty years (since the early 90s). The two babies above? Those are the kids of two kids (now grown men) I babysat many years ago. It was SO wonderful to spend a few hours with them and meet their wives and catch up!
School goes on when I'm not home. The girls have been working through their work independently. Zachary and Kaleb require more 1:1 attention, so I've left detailed lists with what they need to work on and my mom has been going through their work with them.
The kids have been playing this game almost every single morning.
Next week we have a week off (our six week on/one week off schedule). I'm looking forward to a lot of cuddle time with the kids and enjoying not needing to be anywhere.
Laurianna has still been having off days health-wise. She had a 3 week spell where she was feeling great, but then last week had three really rough days again. Since our last break, she has scaled back on her workload and is tackling the core subjects and fitting in a few lessons of others when she can, but essentially trying to keep herself feeling well. We finally had an appointment with an auto-immune specialist and based on bloodwork, he does not believe her Bartonella is causing all the issues. So – we're back to square one and waiting on another doctor for advanced genetic testing because she is showing all the markers for a connective tissue disorder. The good news is – we can lighten up on dietary restrictions at this point, which makes it much easier on both her and myself!
Kaleb is reading an honest to goodness chapter book. We pulled out The Boxcar Children and he is now at chapter seven and reading to my mom and others – WOOT!!!!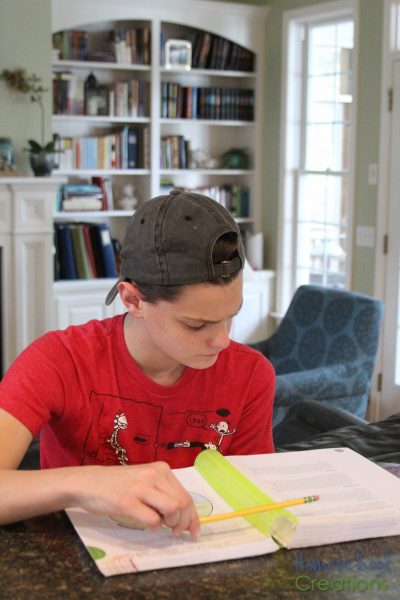 My biggest challenge is staying on top of Zachary and making sure he is completing all of his work. Sometimes his memory is a little different than actuality. :) There is a fine line between stretching independence and work being done.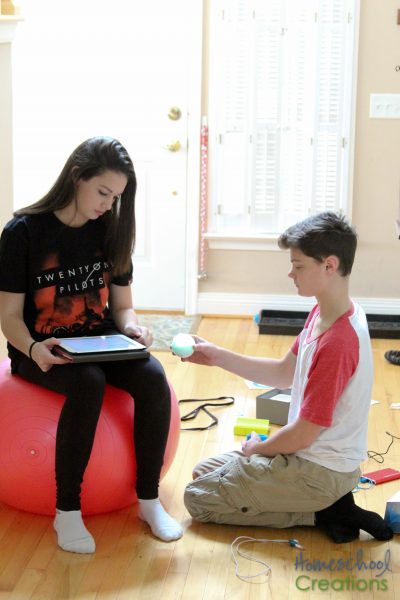 The kids have been having a blast with our new Sphero SPRK+. We'll be using it more in the next weeks, but it's charging and taken a few trial runs around the house. We have an older Sphero, so the kids have been comparing speed and details between the two.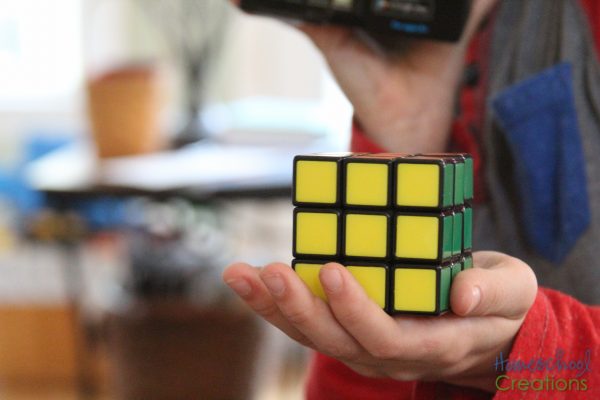 There has been much clicking and twisting going on in the house. My brain may be on sensory overload from the Rubiks Cube. But they are loving it and having fun, so there's that right? And I especially can't complain when they have saved up their own money to buy them!
That's about it for us – how are YOU all doing?
A few links for you: