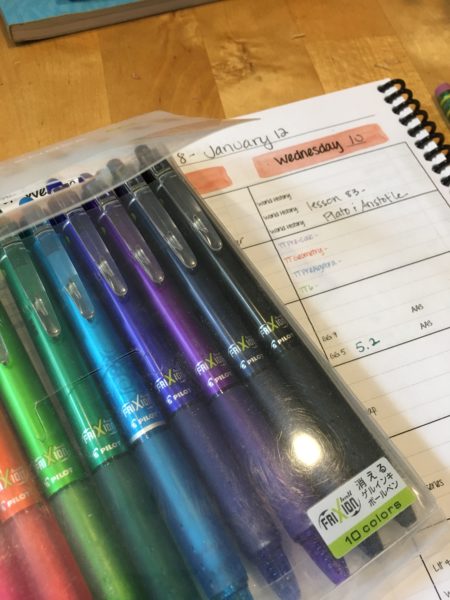 You know what they say about the best laid plans, right? After getting everything lined up to start up after our Christmas break, Monday morning started with a call from the ER. My grandmother had called an ambulance and spent some time with the doctors there and needed someone to bring her home. (She is fine – no worries.)
So – the day already had a big kink in it and the plans to whip everything into magical shape (because you know it would have all fallen into place right.this.moment) went a bit out the window.
Incidentally, those pens above? My absolute favorite ever. And of course the homeschool planner is too. But erasable and pens to color code things are my love language.
BEFORE I FORGET – don't miss this giveaway from WriteShop (our favorite homeschool writing curriculum). Maybe you are looking for a mid-year switch, or want to learn a little more, but don't miss the chances to enter and win!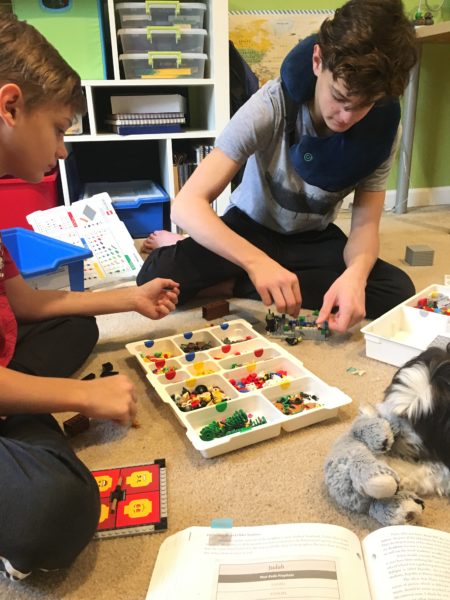 The boys and I jumped back in with history right away (and yes, our dog likes to be a part of everything we do). While I read through lessons this week on Socrates, Plato, and Aristotle, the boys helped me sort and count LEGOs from several of our kits that we are through using and getting ready to sell.
Keeping hands busy while listening is a HUGE help. :)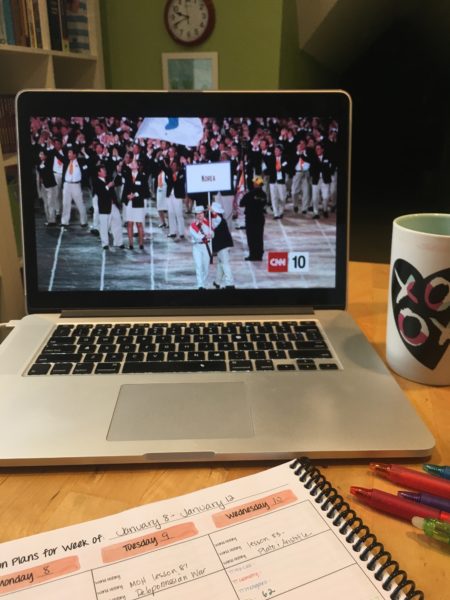 Our mornings have been starting off with CNN10 again. The boys have missed that after a few weeks off over break (me too!).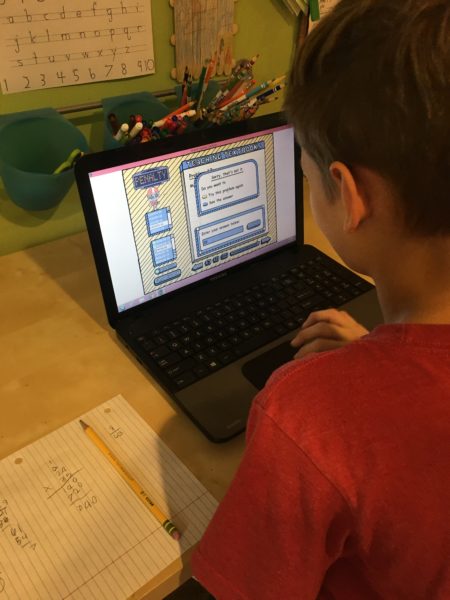 Overall, it's just been getting back into the daily routine: history, reading, math, grammar, writing, reading aloud, science, etc…
Laurianna's classes have started back up for the spring semester. In addition to English and her second anatomy class, she is taking a Developmental Psychology class as well. Monday she interviewed for a lifeguarding position at a nearby pool and will be starting work with them on Friday. She is rather excited about the new job. :)
McKenna has been spending time working on biology this week. We're back in the routine of co-op class and lab with our friend, so she had some prep to do.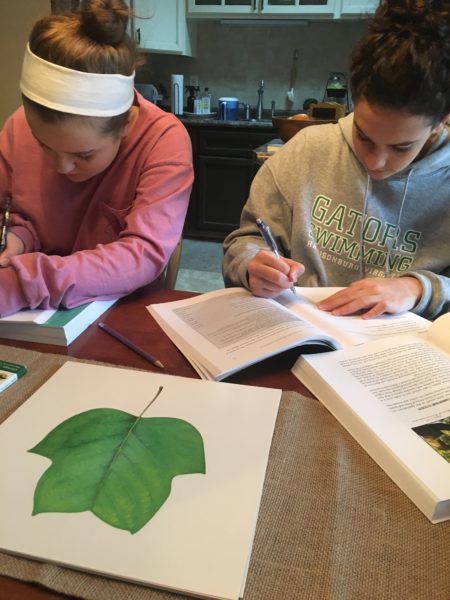 Currently we are studying classification. Our lab this week focused on the identification of various leaves and insects and learning how to classify. We've had to edit the labs a bit from what is suggested because we switched mid-year from our other program.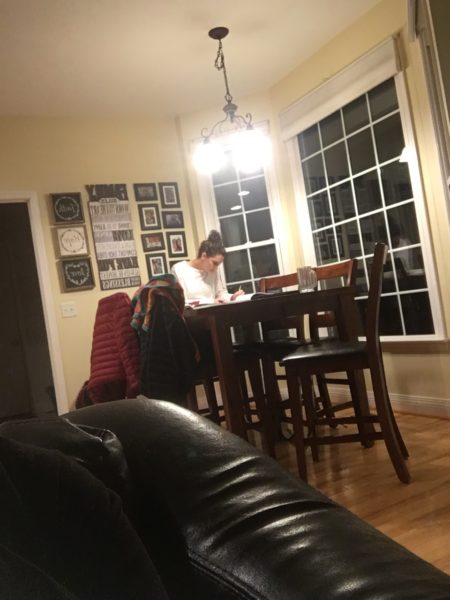 One thing we are already struggling with though – finding that balance and jumping back into the routine of getting things done (and not getting distracted). McKenna has had a few days this week where her schoolwork has extended a bit late into the evening.
I'm trying not to push her too much on getting behind (or staying focused), because this is something she really has to learn to manage on her own.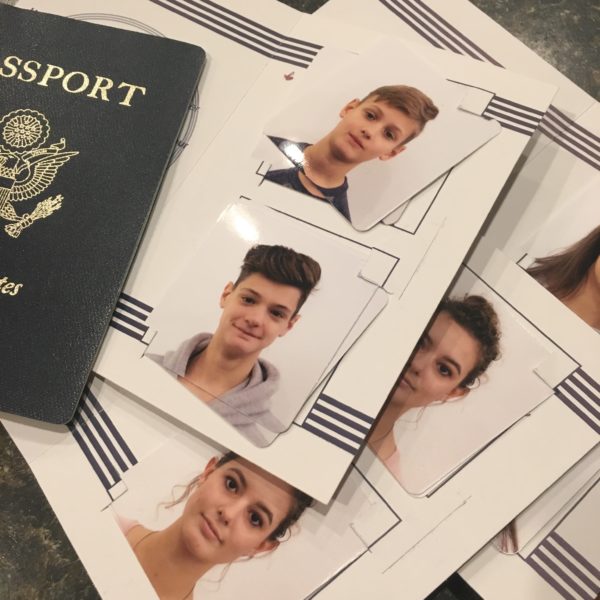 And finally, we're working hard on filling out passport applications and getting everything lined up for our trip to the Netherlands in May. I won't talk about how many times I've messed up the second page of every application and how many times I've reprinted it. At some point I'll get it all correct and we'll submit them in the next week (hopefully).
That's all for our week back to school. How are you all doing – and what have you been up to?