This week we had a little someone staying with us during the day. He has been so much fun (and flexible) as we've gone to two co-ops, taken a trip to have passports submitted for the kids, and been back and forth as the kids needed help. Seeing both boys want to hold him – melts my heart. Zachary has been so helpful with him this week too.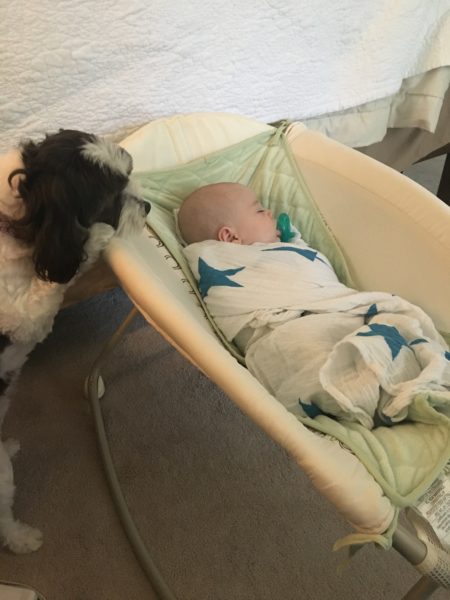 However, a furry member of the household spent the week rather distressed that my lap was being taken by another.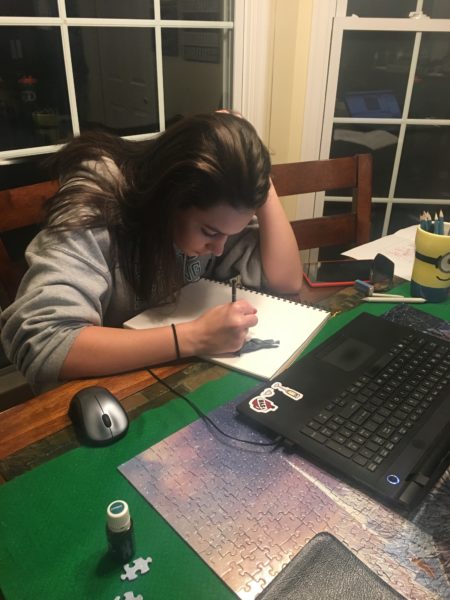 Over the course of the last week, McKenna picked up her pencil and decided to do some sketching. While we do have an art curriculum we've used in years past with McKenna, and will likely pick that up along with what she is doing now, but currently she is rather enjoying sketching faces and eyes.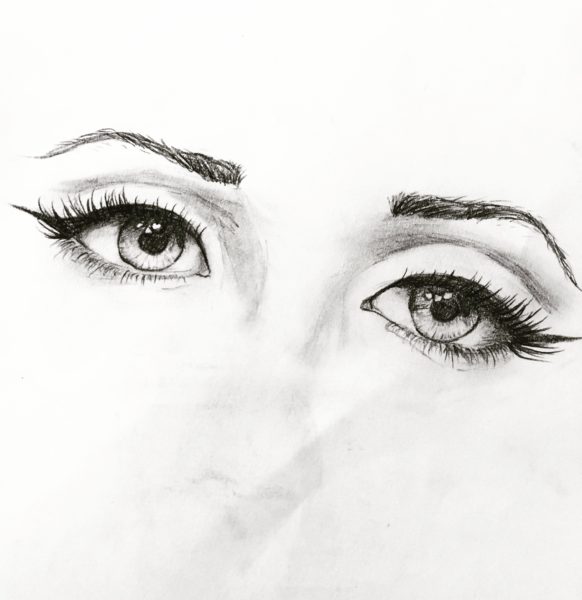 It hasn't been anything formal quite yet, but apparently we will be adding art into the remainder of her school year as she is rather enjoying it.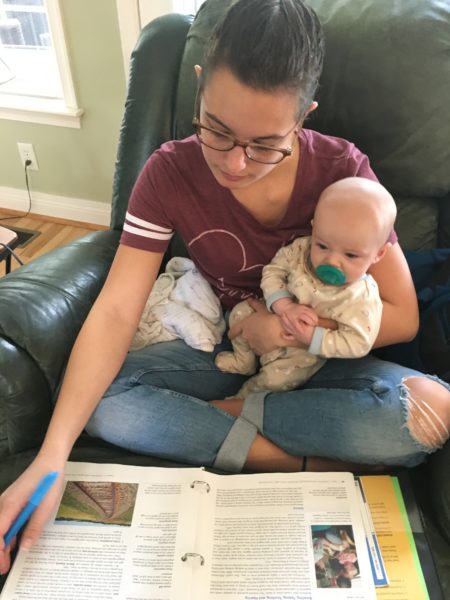 Laurianna has been hard at both schoolwork and lifeguarding. She has been working a few days a week at a local pool and has classes three days a week at the community college. Her developmental psychology class is one she is loving and she is back in the groove with anatomy as well.
One of our big decisions this week for her was to drop her English 112 class. One of the primary reasons was the workload. While yes, it's a great class for her to take, the professor announced up front that the syllabus wasn't set in stone and would change several times over the semester. An assignment was dropped on the class last week that was putting a tremendous stress on our girl, and since we were well within the drop period, we decided that it was a good time to stop. And truthfully, while yes it's a good experience, I need to keep reminding myself that she is in high school and has more than enough credits to graduate. :)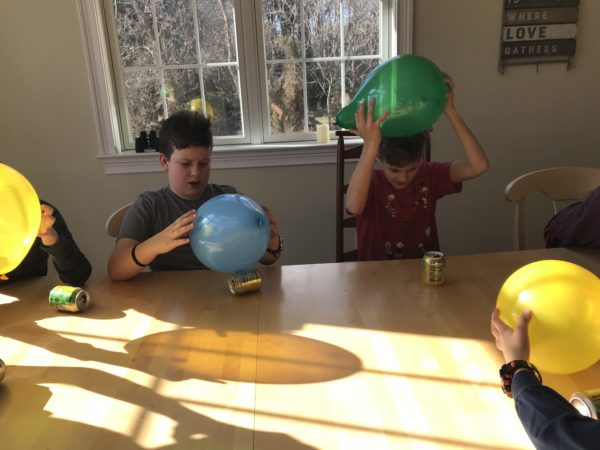 We had our larger co-op class again this week where the boys had a blast working on a science experiment that was a little hair raising…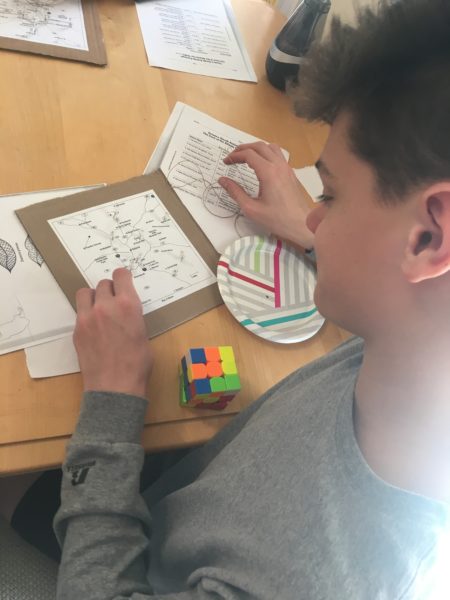 Zachary's class worked on map skills, critical thinking, and much more in their forensics class. The activity to go along had them predict where a ring of car thieves would next strike and what vehicle would be targeted.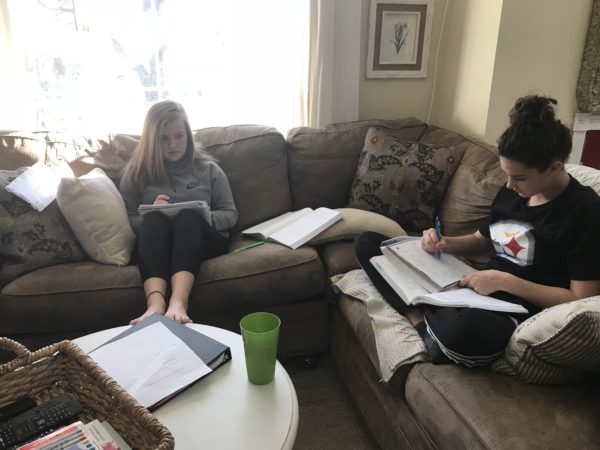 We have a little bit of respite with labs for biology with McKenna and her friend Emily, but dissections will begin soon. The two of them love to cozy up on the couch and study together before their weekly quizzes.
Can I take a moment to say how much I truly love Teaching Textbooks? Kaleb is learning about decimals right now (converting fractions to decimals and vice versa, adding/multiplying numbers with decimals) which can be a bit frustrating for him at times as he tries to grasp the concepts, but I love the hints the program offers and that he is working through more independently. Yes, I still help him (and the others) out at times, but this program has been a huge help to us!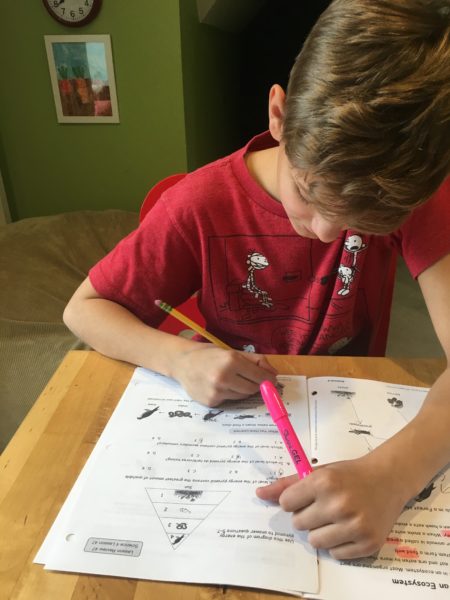 In science, Kaleb is continuing to work through his Nancy Larson Science. One thing that I really love about this program is Kaleb and I take turns reading and work on study skills together. We've been learning about food chains and predators/consumers in ecosystems this past week. While he isn't fond of reading, he does well with the layout of the program and it pushes him a little out of his comfort zone (which is good at times).
Here's a peek at the curriculum we are using this year…
| | | | |
| --- | --- | --- | --- |
| | | | |
That's all for our schoolweek How are you all doing – and what have you been up to?