The week before Christmas we shared a mid-year update for our 11th grader, one for our 9th grader and our 7th grader. This week we will wrap it all up with our 5th grader, Kaleb.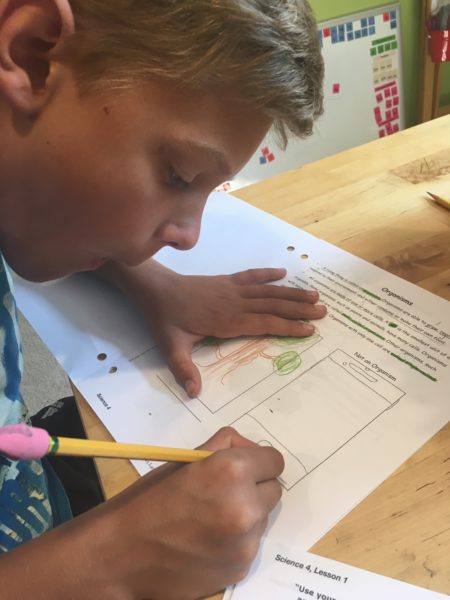 Our main focus this year has been Kaleb's reading, since he has struggled in this area for quite some time. Confidence is a HUGE goal and fluency – and the first one can be tricky. One thing I love is that one of the subjects he loves (science) helps incorporate both of them into our day – and subtly. :)
That definitely has helped him out as he realizes that he KNOWS the words and can read through the bulk of the material.
5th Grade Homeschool Update
All that said, here's a peek at what we are using this year and how it's working for us.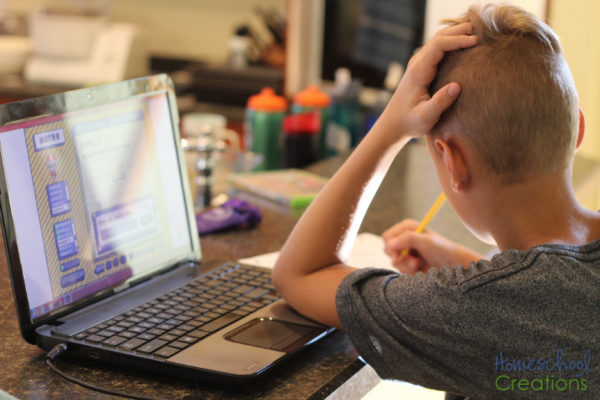 Math – This is one of Kaleb's favorite subjects (this and science). Along with working through his own program, he is having fun sitting with McKenna once or twice a week and watching her work on Algebra. :) It's rather sweet, and especially fun when he can answer the questions while she is working through them.
History – One of the main switch ups for us this year was our history program. Granted, it wasn't huge, but around the end of October Zachary mentioned that he wasn't particularly enjoying the history we were using (not a set curriculum per se, but it just wasn't working overall). After one lesson, he started spouting off all this information about the topic that he had learned years prior via Mystery of History.
At that point the boys asked if we could use that program instead. We've gone through the set with the kids in years prior and have all the books, so we pulled them out and have been working through books 1 and 2 instead.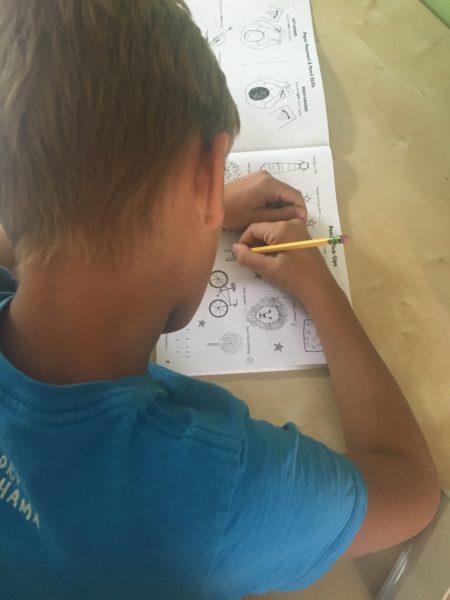 Handwriting – We pulled out Printing Power Plus to use this year and really focus in on helping Kaleb write smaller. He is NOT a huge fan of anything handwriting related overall, but we're trying to tighten up and get it more legible and enjoyable. He has worked through the one book and we will be moving on to the keyboarding part starting in January.
Since his book is completed, the trade off is having him physically write more in his other lessons. (When I tell you all this is most-hated, I don't know that you fully can grasp how much.)
Growing with Grammar 5 and Soaring with Spelling are the additional two programs we are using to have him write our answers and practice his handwriting, which is working well.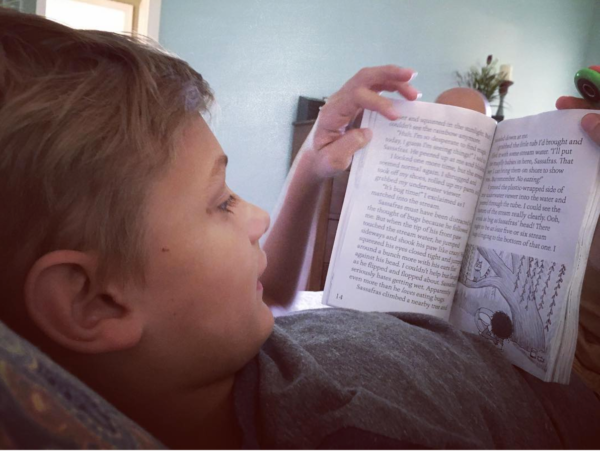 Reading – We've pulled out some older readers for Kaleb to work through in the upcoming weeks, but the last few months he has really made some great progress in this area – something that is encouraging to him (and me).
Yes, it's slow-going at times, but progress is always wonderful.
We are working through our All About Reading lessons as well as reading other books around the house, and that has been a good mix for him.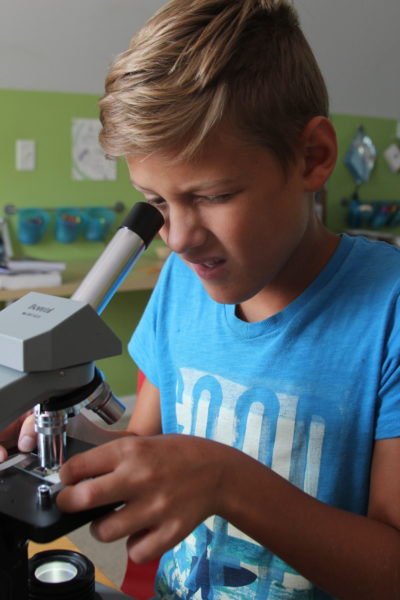 Science – This is another area Kaleb LOVES. When working on this subject, it's almost like you can see the little wheels in his head moving. Nancy Larson Science 4 has been a great fit for us this year and has been especially fun when it ties in with McKenna's biology lessons too. Earlier in the year they both were working with microscopes, so he had the chance to look at many of the specimen slides we ordered for her.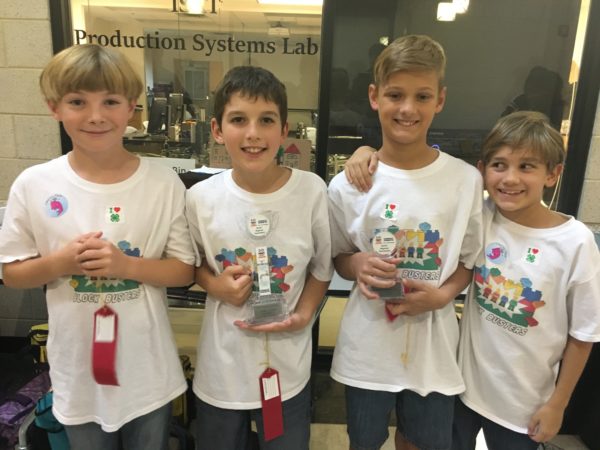 Lego League – At first, Kaleb didn't seem super thrilled about Lego League. You might laugh when you hear why: Sunday football.
The only time we could find for the four boys to meet was on Sunday afternoons. Kaleb is a HUGE football freak. Meaning, at age six, he knew more about the game and players than I know myself.
It took him a bit to adjust to the few hours in the afternoon (haha), but it ended up being one of the highlights of his fall. The group will be getting back together in a few weeks to rebuild their robot and learn more about programming so they are prepared for next year's tournament.
One of the hardest parts (but in a good way, since it pushed him out of his comfort zone) was the presentation the team needed to make. They put together a skit and had to read their lines and perform in front of a small panel. Kaleb was literally shaking and so nervous during the trial runs – but again, it was a growing experience for him. In order for the team to do well, they had to work together in ALL areas.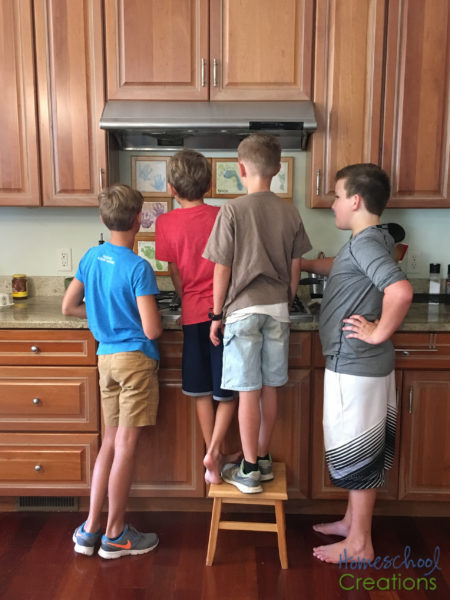 Co-op – Kaleb is in a small group with three other boys and they are working on science experiments together (some edible and some just for fun). It's been a lot of fun and something he looks forward to twice a month.
As for all the extras (art, Bible, geography), those are all subjects we are rotating through as we have time during the day. The programs we started with (other than history) have been working very well and in just a bit we will be back in the full swing of the school year!
How is your year going?