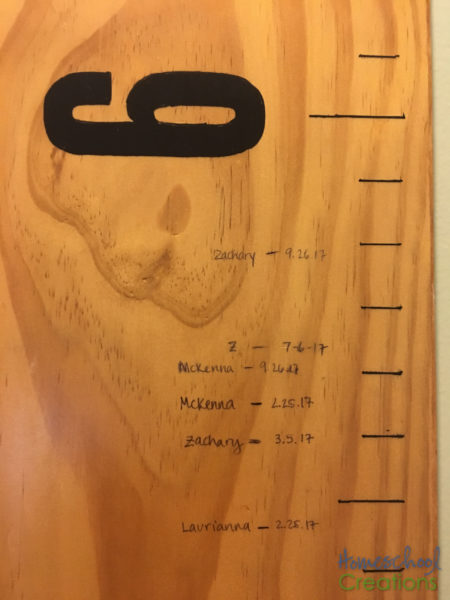 We've been noticing for quite a bit that Zachary is stretching out, but oh.my.word. Our boy – who is currently 12 – passed me in height this week and is quickly gaining on his dad (and no, that's not a 9, it's a 6). Almost 5′ 10″ and eating his weight to go along with it, but THREE inches in just a little over six months. Normally I'm one to have him start wearing pants as the weather gets cooler, but it appears it may be more beneficial to have him stay in them (and look a little more appropriate as well).
Lego League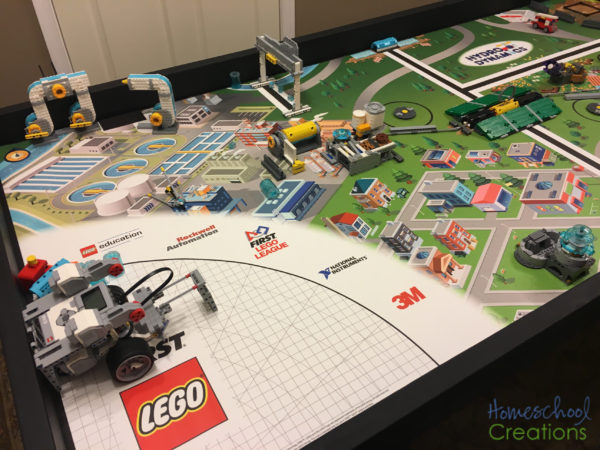 This fall we decided to have Kaleb participate in a small Lego League with three other friends. We were fortunate to get a grant from a local company (because yikes those robots are expensive!), and the boys have been meeting once or twice a week to get ready for their competition in November.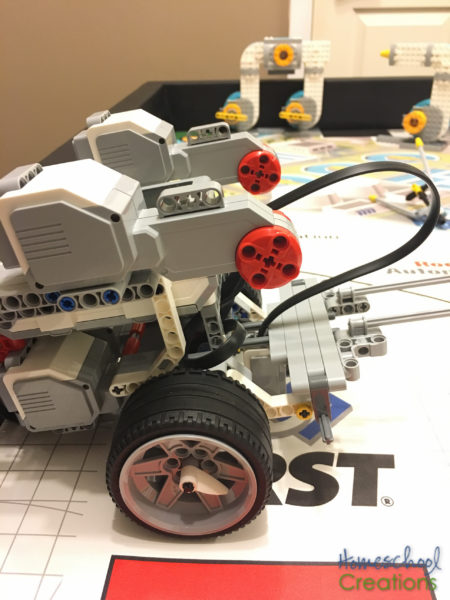 Together the four boys are building, testing, and programming their robot and learning how we find, transport, use, or dispose of water. So far the four are enjoying the class and working on their oral presentation (that may not be Kaleb's favorite part), but the building and programming is very fun! It has renewed an interest in Legos for both Kaleb and Zachary, even though Zachary isn't participating, which I love to see.
STEM in Co-op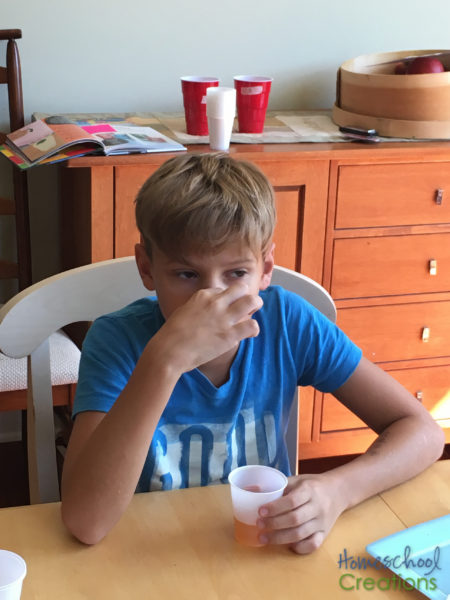 Kaleb and another group of boys are also working on various science and STEM related projects every other week. Sometimes it's as simple as understanding how our senses play into things that we eat or drink. This week we disguised several different drinks (lemonade, apple juice, and tomato juice) and changed their appearance with colors. The boys had to plug their noses and had to sip and see if they could figure out what was in their cup. Tomato juice wasn't a favorite no matter how they tried it.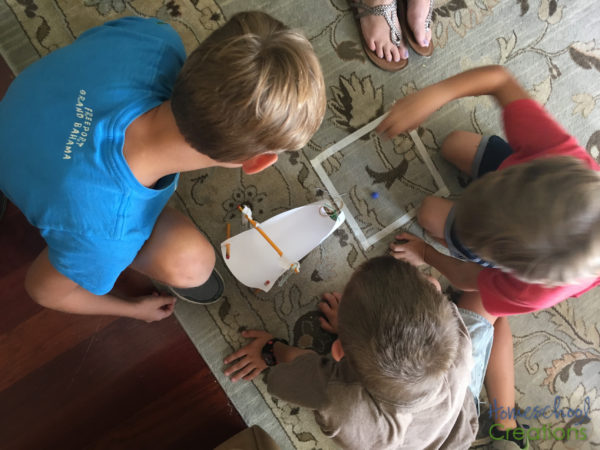 The boys are also working through some of the Instant Challenges that I've done before with other classes. This week they tried the Marble Track Instant Challenge. I love seeing how each time we do the challenge, the kids come up with different ideas despite having the exact same materials.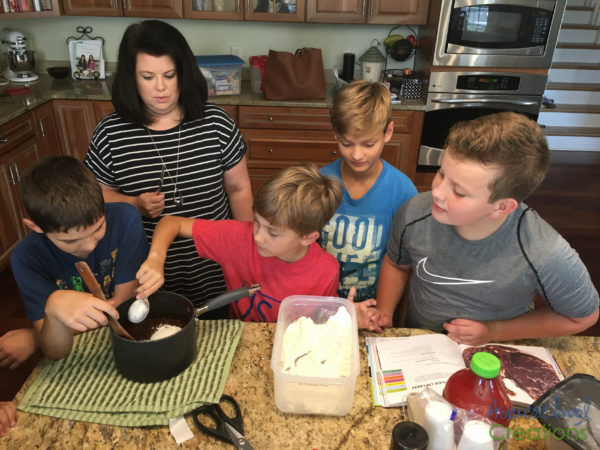 And cooking is another fun part of the STEM class at times too! (Because what boy doesn't like a little bit of creativity that tastes good??) The boys made molten chocolate cakes – with yummy chocolate oozing from the center.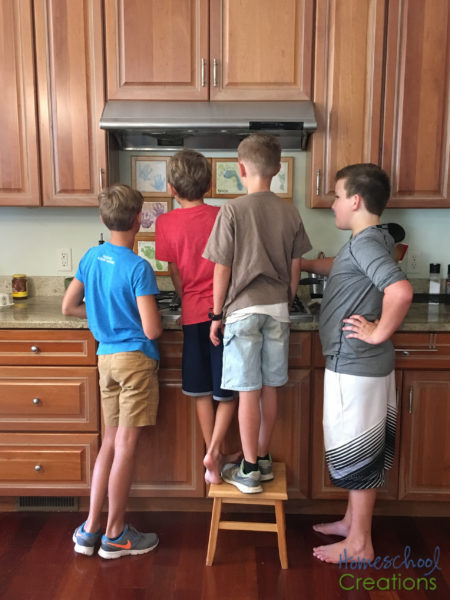 Yeah – they weren't excited or anything… :)
Forensics Class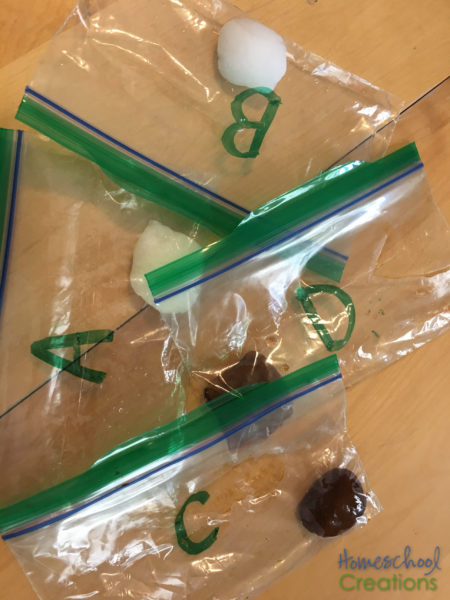 One of the co-op classes Zachary is a part of this year is a Forensics class. There are four kids in his middle school group and so far they are learning about the importance of observation, checking facts, and how our senses can often help us as we search for clues.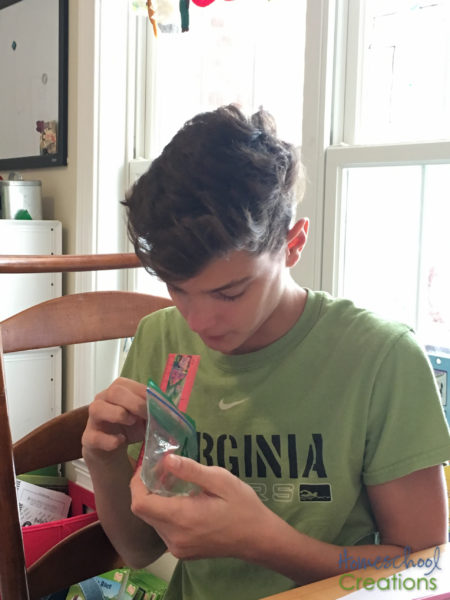 This week they did a cotton ball sniff test and had to guess what each of the cotton balls were soaked in. Here's a peek at the books we are using to go along with the class (in case you are interested):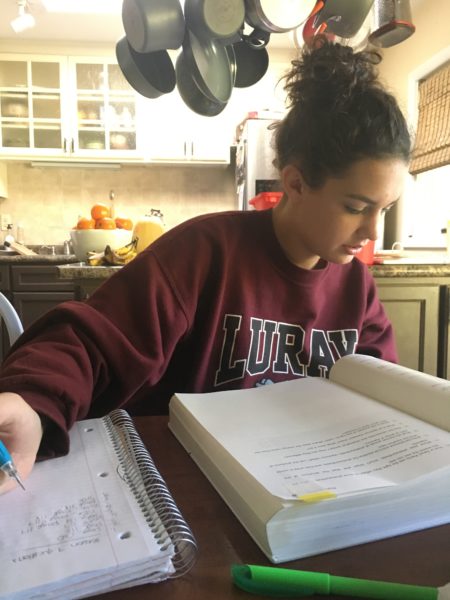 Meanwhile, McKenna is moving along with all of her subjects and we had another great co-op week with the one friend that is taking biology with her. Laurianna is truly loving her classes at the community college and doing well too (she scored a 102 on her last anatomy test). Her health overall has been doing much better, although she did have one off day this week again, unfortunately on a in-class day at college.
That's all for this week – how has your week been?