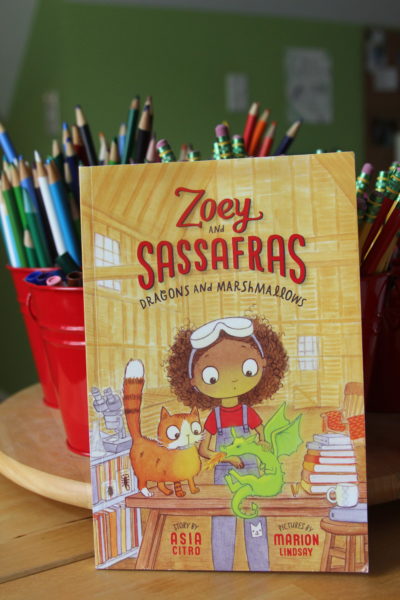 The last bit, Kaleb and I have been reading through the Zoey and Sassfras series by Asia Citro based on a young girl named Zoey, her cat Sassafras, and their adventures as they help care for magical creatures. The books are so very sweet, and they have been a great help in getting Kaleb back into the reading groove as we've started our school year.
One thing that has Kaleb's interest more than a normal book is the scientific processes that are included in the story. In each book Zoey is presented with a scenario where she has to make a hypothesis and follow through with an experiment and discover a solution to the problem: a sick dragon, a monster with an embarrassing problem, and a stream being polluted. Throughout the stories we see Zoey's notes as she asks questions, figures the steps in the process of her experiment, and draws her conclusions.


Scientific Method Flipbook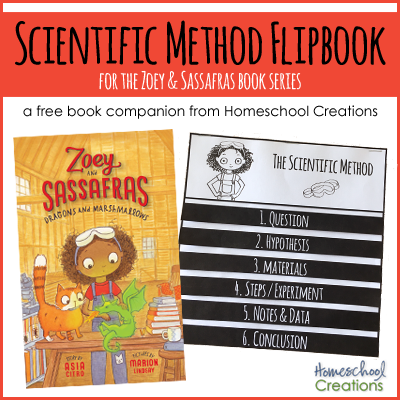 Because Kaleb truly loves science, I thought it would be fun to create a few printables to go along with the book series – and the great thing is they can also be used to go along with any experiment we work on!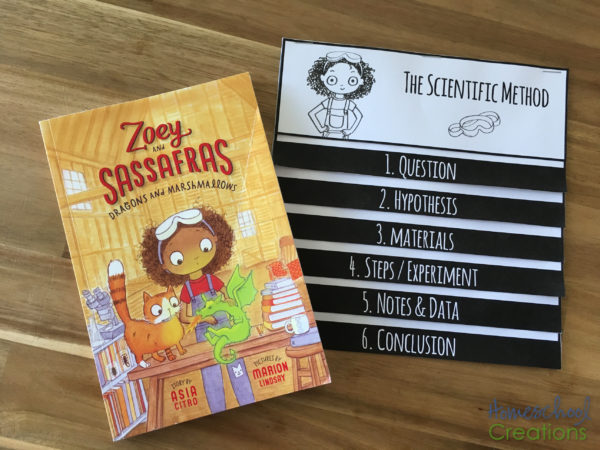 The printable flipbook focuses on the six steps of the scientific method:
Question
Hypothesis
Materials
Steps/Experiment
Notes & Data
Conclusion
This free printable prints off on four pages. Once printed, simply cut along the outside edges of the rectangles, stack in numerical order, and staple along the top to create a flipbook.

Scientific Method Poster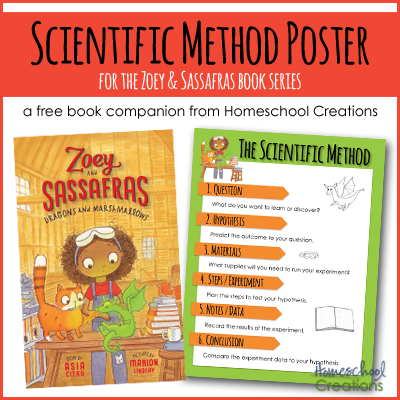 If you'd like a quick glance and reminder of the steps in the scientific method, be sure to grab a copy of the Scientific Method Poster as well. It prints off 8.5″ x 11″ and lists the various steps along with a short description.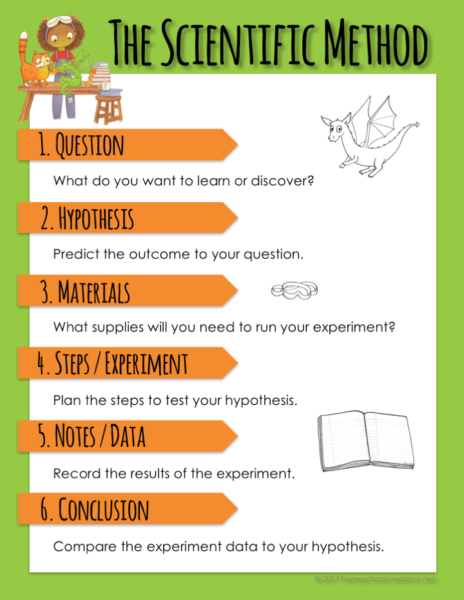 Additional Free Printables

I hope these two printables are a help to you all. If you'd like to find some more that tie into the Zoey & Sassafras series (and learn more about the books), be sure to visit the Innovation Press page.