Even though we are quite a bit into the school year, we are still adjusting and tweaking our days to find just the right rhythm. Part of it has been our evenings have been very full with swim team, worship team, babysitting, and it makes our evenings feel like a whirl.
Normally, I like to have our house straightened up before we go to bed, but lately I've felt t.i.r.e.d. So I wake up in the morning and the kitchen is a disaster, which makes me feel even more behind. It also didn't help that the weather cooled down quite a bit here…which may have put me in a baking mood – so hello, to more of a mess.
With later evenings for swim, the kids have also been sleeping in later, making it a bit harder to motivate them to get moving every morning. :) Meanwhile my challenge is finding that right "loop" of subjects to work through each day before the boys begin their independent work.
Part of this has been tied to the fact that the kids are spreading out around the house to do their work. As we start the morning, Kaleb likes to bring a pile of work to the kitchen…and then the living room…and we spend time running up and down the stairs to grab books…and kids get distracted. So back to the schoolroom we go, where certain boys also cannot get distracted by food (ahem).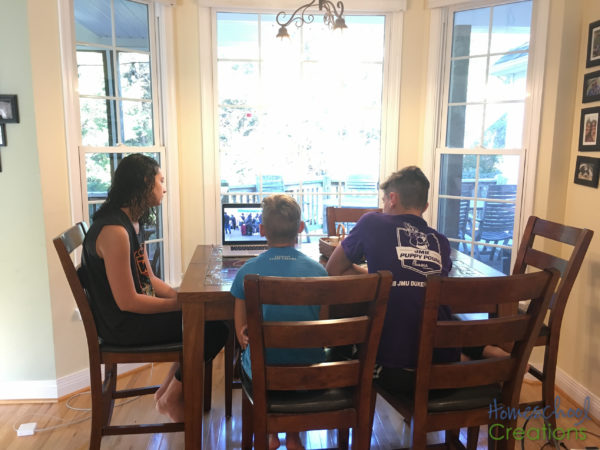 To get the days started, the kids will often watch CNN 10 for the morning news and after is where we are still trying to find that sweet spot for our routine. This was something we added in this year, but they LOVE it – as in, insist we watch it and remind me when we don't. It's really been a great addition to the year and spurned some good discussions as well.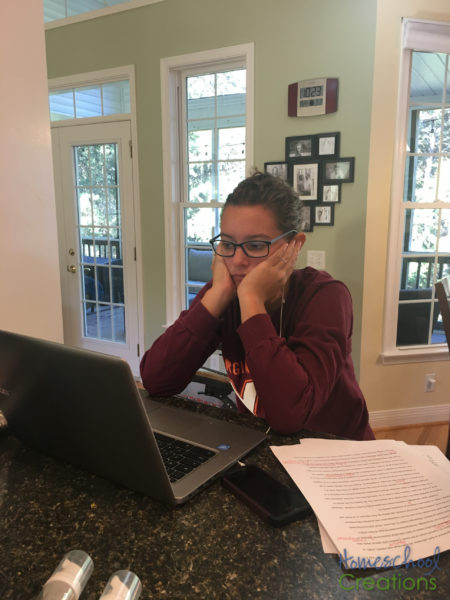 Laurianna has been working hard to balance her time between her classes at the community college, work, and her additional subjects at home. At times they are a bit of a challenge, but she truly has been working hard to stay on top of everything and still earn money.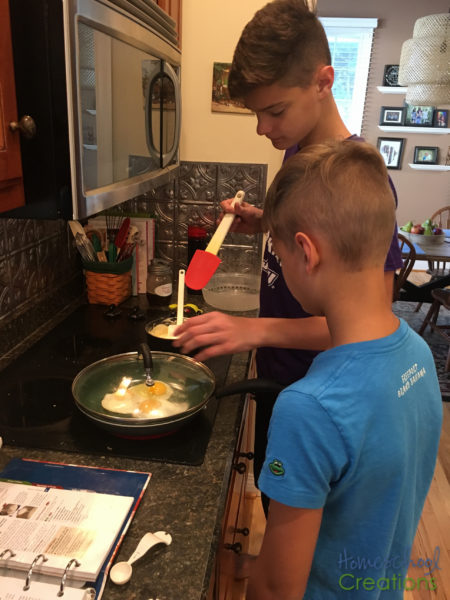 Kaleb isn't quite old enough to start Boy Scouts, but he has been attending meetings with Zachary and working on requirements for badges alongside Zachary so he can get a head start when he is old enough in a little over a month.
This month, Zachary's troop is working on their cooking badge together. Instead of attending camp this next summer, they decided to work on ten badges over the course of the year, one each month they meet. Zachary has put together a meal plan and each day is cooking himself a meal – one morning it was Eggs Benedict and toast for Kaleb and himself (and they said it was good!).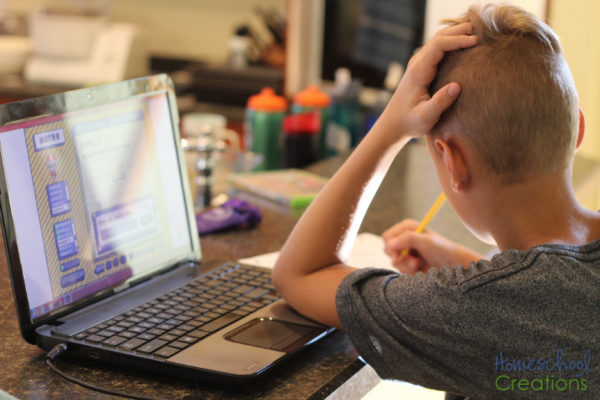 Kaleb also has been working hard on his math (Zachary too – but oy with the fractions and percentages!!). I cannot say enough how much I love having Teaching Textbooks as a part of our curriculum.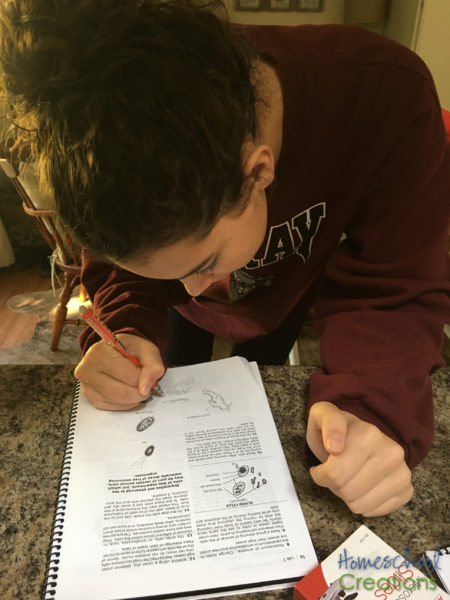 In biology we are back to working through labs together with one of McKenna's friends. This week's lab we looked at cheek cells from one of us (we won't talk about how many scrapings we had to take in order to get it to work).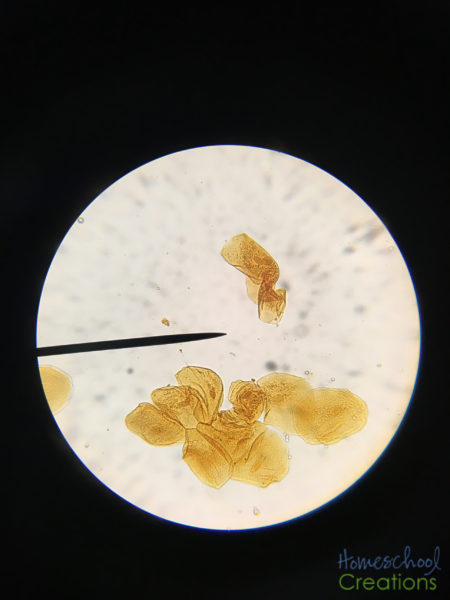 A little bit of iodine was added to the slide so we could better see the skin cells. We also looked at an amoeba and a paramecium and managed to get a little blood from one of the siblings to look at as well. :)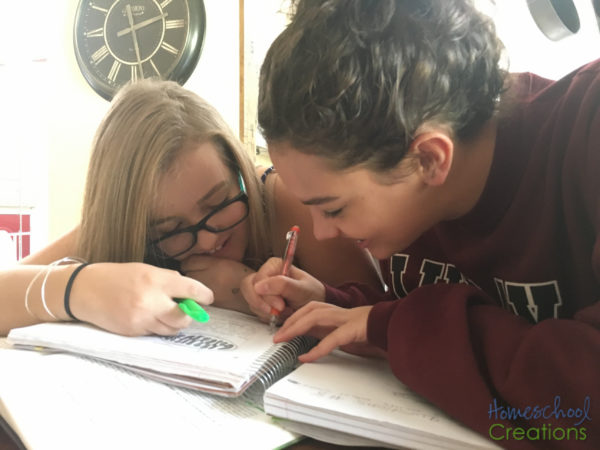 But these too – it is definitely much more fun to have a friend to work through our biology studies together. These two are hilarious – between botching the pronunciation of words, getting distracted by a crazy cat, or deciding who will try to poke their finger to draw blood.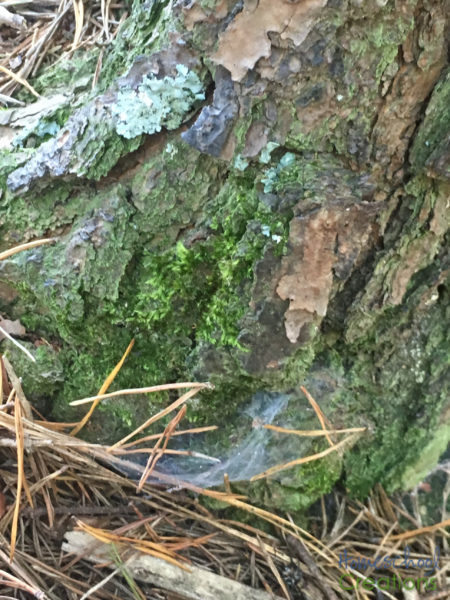 Kaleb and I had put science aside for a few weeks while we concentrated more on reading and a few other things, but this week we were talking about vascular and non-vascular plants in Nancy Larson Science 4.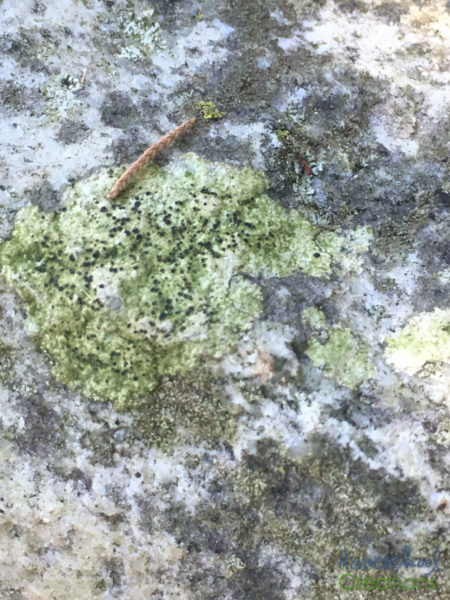 After our lesson Kaleb took a hike in the woods around our house (along with my camera) to find five specimens of non-vascular plants.
That's all for this week – how has your week been?