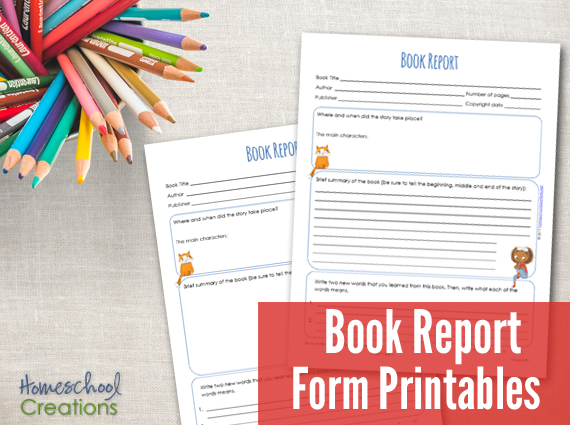 Last week I shared a set of Scientific Method Printables with you all (a fun flipbook and poster). While this set of book report form printables is rather opposite of science, the clip art involved ties in with the Zoey and Sassafras series – but can be used for any book report your child may work on. (We just liked the clip art and thought it would be fun to make something else!)
These forms have been great for our children over the years (especially those who are more hesitant writers) because they have a limited space and clear direction.
The set includes three forms that all include the following:
space to record book information (title, author, copyright, etc)
story setting
characters
a brief summary
two vocabulary words
a book rating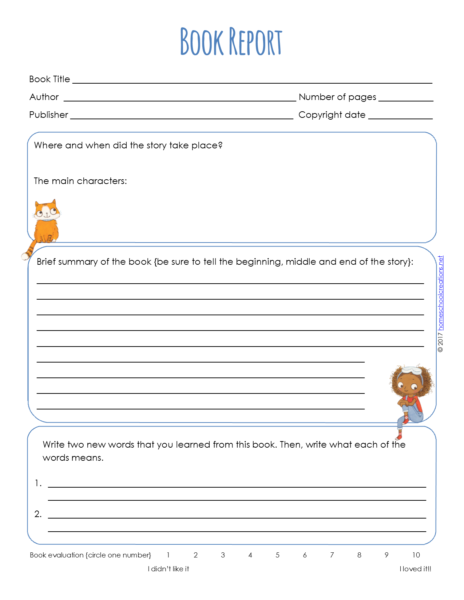 The summary area is varies a bit on each form
. One page is blank so your child can write freely. If you have a child that needs a little assistance in keeping lines straight (or maybe writing a bit smaller), print off one of the lined pages.
For those beginning the book report journey, this is a great look at important information to gather while reading and a fun way to document reading progress through the year.
Enjoy!