Do your kids have trouble keeping their numbers straight and make simple calculation errors because they shift numbers into the wrong columns?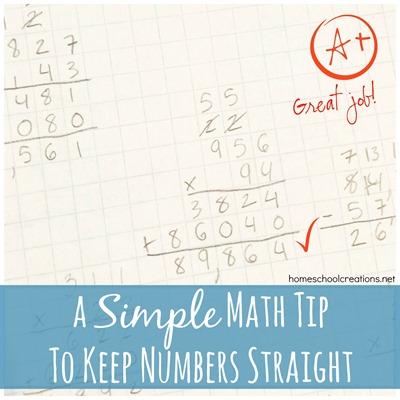 A few of our kids have had trouble keeping their math figures 'neat'. And by neat I mean there were calculation errors because numbers were getting shifted over and then added or subtracted incorrectly.
Frustrations mounted because the errors, but the kids couldn't seem to keep things lined up properly, so we grabbed something fairly simple to help out – a sheet of graph paper.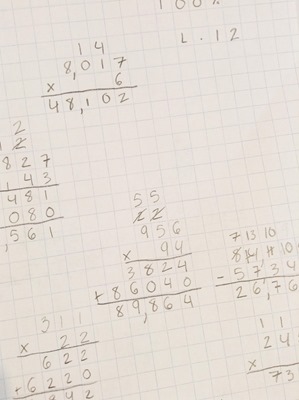 Each box gives them enough room to put a number in  and helps them get everything lined in columns  properly. For our oldest (who just started Algebra 1), it will also be handy for graphing.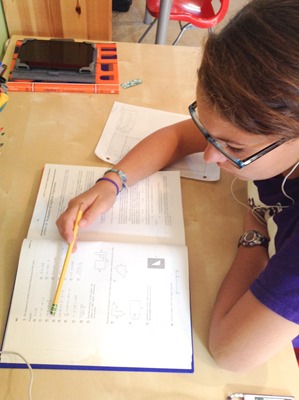 I can honestly say using graph paper for math has been one of the easiest things we've done to help out, and all it required was a pack of paper. That is a win-win for me (and the kids)!
Another Quick Tip for You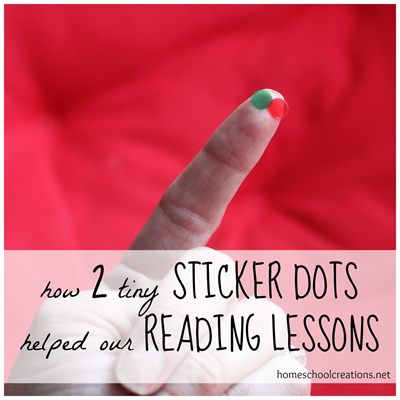 If your kids are feeling overwhelmed with reading, find out how two simple sticker dots helped us out!