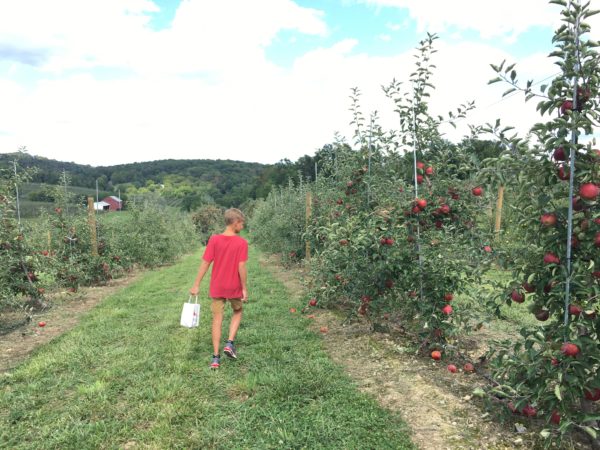 This week was nothing short of full (aren't they all?). We started out apple picking with some friends so we could peel what seems like 5,000 apples. In reality it was only a bushel and a half, so we ended up with about 90 cups of applesauce to split between us and a lot of apples for eating and baking.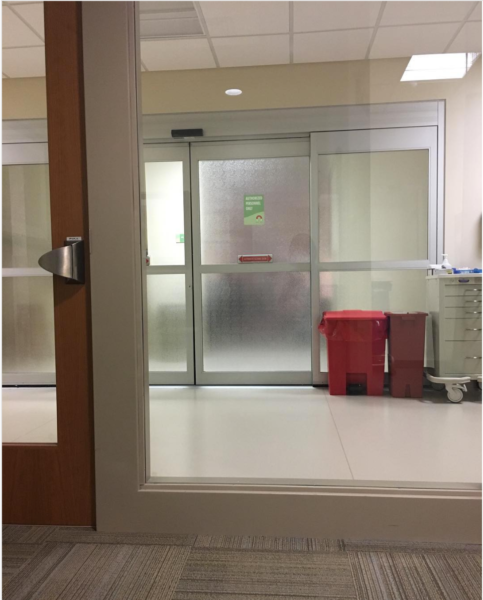 Monday morning, bright and early, Laurianna had an MRI. We are still waiting on the results, but at this point, what are a few more days? :) The MRI threw her off the rest of the day (headache and just feeling weird).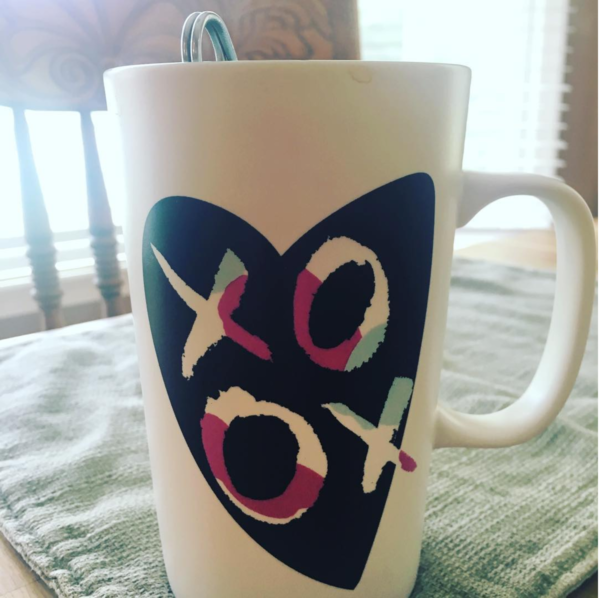 Tea has been in hand most of this week for me. While I absolutely love coffee, I somehow managed to lose my favorite decaf blend (caffeine is something I try to avoid because of my migraines). There was one point on Tuesday morning where I had to find a quiet spot to be alone for a few minutes. While I do love homeschooling, there are moments when a kiddo and I have moments where we need to take a bit to calm down. For me, a cup of tea gives me a chance to relax and head back to keep working on the day.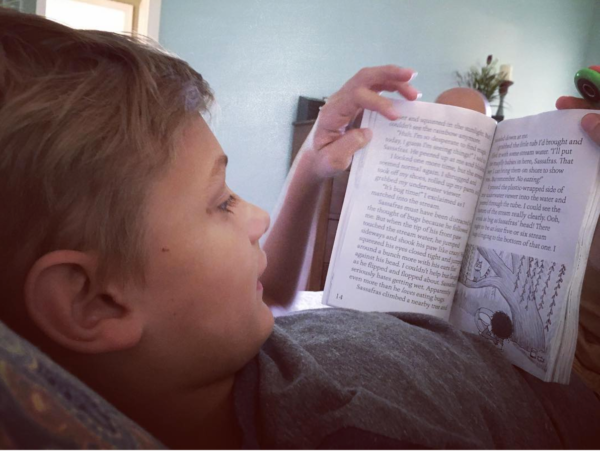 Kaleb and I finished up the first book in the Zoey and Sassafras series and started the second one together. He and I are taking turns reading to each other. I've been trying to lay low the first few weeks of school and ease him back into reading, and this has been a great series to read through together. On Tuesday, we picked our All About Reading back up as well and holding off on that a bit was a great decision.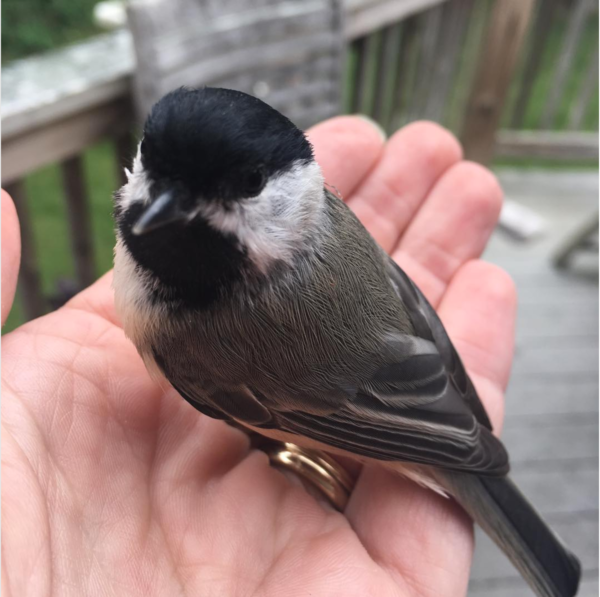 One morning while we were sitting at our breakfast table working on a few subjects, a little chickadee flew into the window next to us and ended up being a little dazed. The kids and I rushed outside to make sure it was ok and had the chance to hold it for a bit until it could fly again.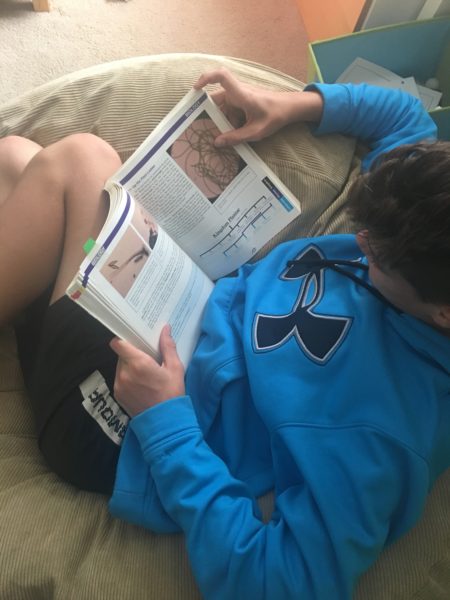 Zachary is one that is a little hard to get on camera these days. Call it your typical pre-teen phase, but every now and then I am able to catch him – doing schoolwork that is. :)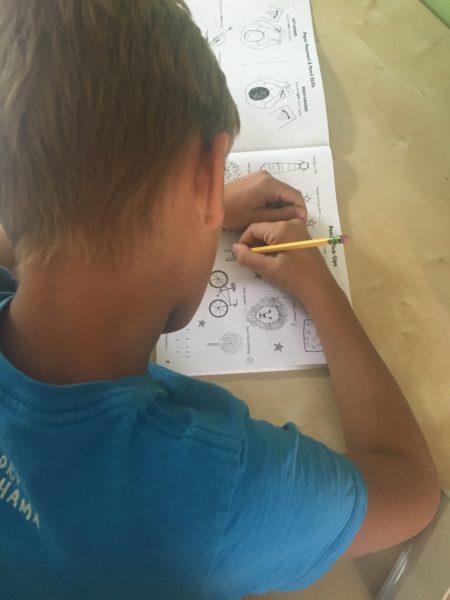 Kaleb also started working on Printing Power Plus. While we are using a level that is a little below his grade level, it's actually a great fit because handwriting is such a struggle for him.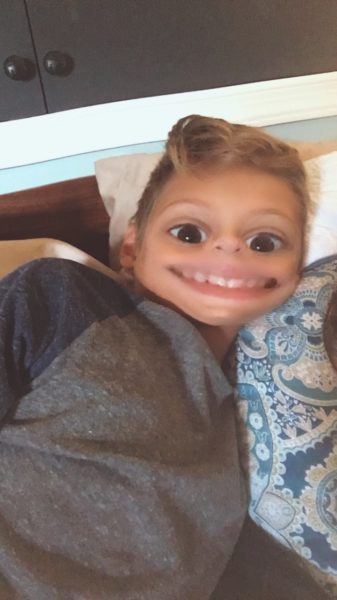 One of the things that has been a little incentive for the kids during the week is using my Snapchat filters. It may be silly, but it definitely keeps the boys moving (and laughing) during the day. And truly, that's a great thing
That's it for this week. :) What have you been up to?