Below you'll find some current homeschool or family-related sales and giveaways you might not want to miss. We all can use a good deal when it happens!
There are some time-sensitive sales, giveaways, and goodies below, so if you are at all interested, I'd encourage you not to hold off!
Win a full level of All About Reading!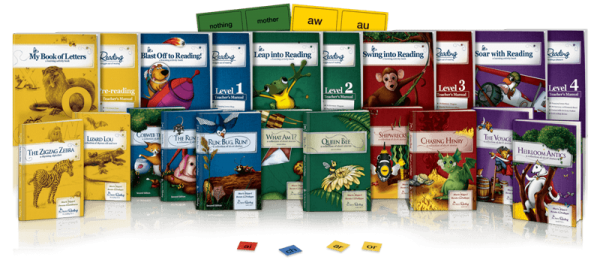 Our family uses All About Reading and 100% recommends it to your family. Don't miss this fabulous giveaway from All About Learning Press – a full level of All About Reading, which includes the Teacher's Manual and Student Packet! Giveaway ends 9-30-17, so enter now!
Save 30% on the Weekly Homeschool Planner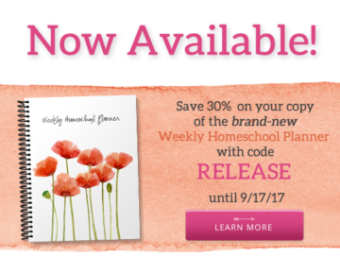 Until Sunday 9/17 at midnight, you can save 30% on the newly released Weekly Homeschool Planner when using the code RELEASE. Learn more about it here.
Spin-a-Story Freebie from WriteShop
This freebie from WriteShop includes 4 printable story prompt spinners in both full color and grayscale options (8 spinners total) plus directions. Our kids have loved their writing program. Spin-a-Story is a special gift for subscribers of the WriteShop site (and you'll get other great tips and freebies along the way!).
Save 30% on ALL Kiwi Crate Boxes
Our kids have loved the Kiwi Crate boxes we've used and 30% off is a fabulous deal! Use code SUMMERTIME during checkout to save. (Hey, summer isn't over yet!!)
Save 20% on Ivy Kids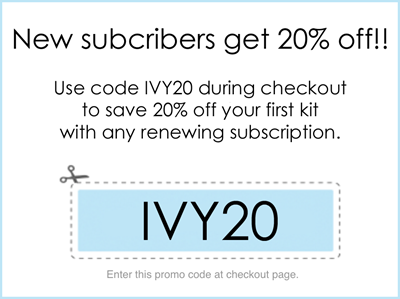 New Ivy Kids Kit subscribers can get their first kit 20% off with code IVY20. Our boys have had a blast using their kits and we highly recommend them! All kits come with at least 10 activities and the book to read to your family.