This month has flown by! Overall the year feels different in so many ways – one kiddo overseas, another one spending more time out of the house with her job and the freedom of her own car, and so many swim practices for the boys.
There's a part of me that realizes I've been silent on social media (and the blog – who am I kidding), but finding our new groove this year and trying to focus on getting things done (there's a balance there) has been the primary goal. And really truly, that's a good thing. :)
Typically each year we take a break every six weeks, but at this point we are nine weeks in and going strong. Some days go more smoothly than others. Some days not so much.
The 7th Grader
Taking pictures of Kaleb involves a lot of sneakiness. He is working quite hard this year on doing as much as he can independently. We work together on spelling and some of his reading, but otherwise he comes to me when he has worked through his primary subjects and we wrap-up the rest of his stuff together and review his answers.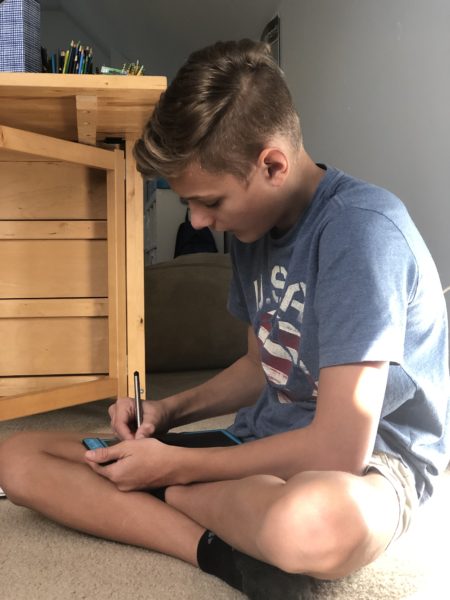 We're working through All About Spelling 3, doing 1 or 2 lessons a week, depending on our time. Kaleb has definitely gained more confidence in his writing/spelling this year. He still isn't the world's biggest fan of it overall, but he is trying, which is a huge jump from years past.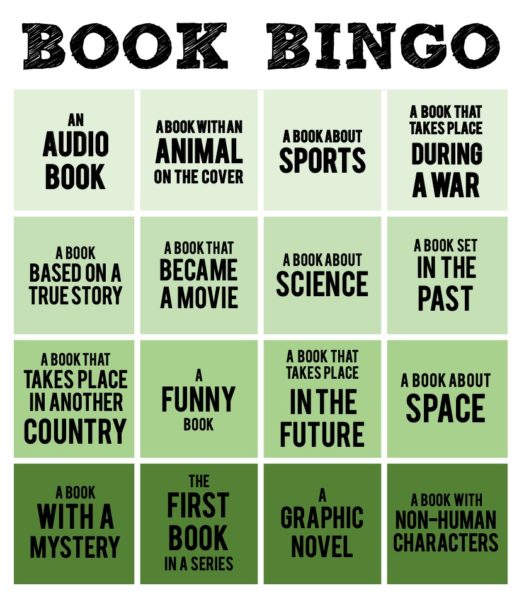 One thing we are trying with our reluctant reader is a book bingo this year. Because Kaleb is not a fan of reading at all (or writing), we are trying to encourage him to read some different books, branch out a bit, and we have some small incentives for him as he completes a book or row on the bingo card. He does have to complete a short summary on the book as well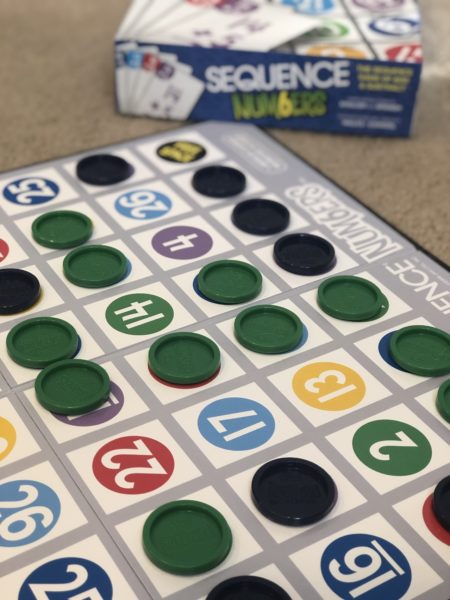 If we wrap up a school day early, I try to throw in a fun educational game. I'm a huge lover of games, but the kids aren't as much into them. Sequence is one of my personal favorites, and there are so many variations on the game – Sequence Numbers has been the game this month.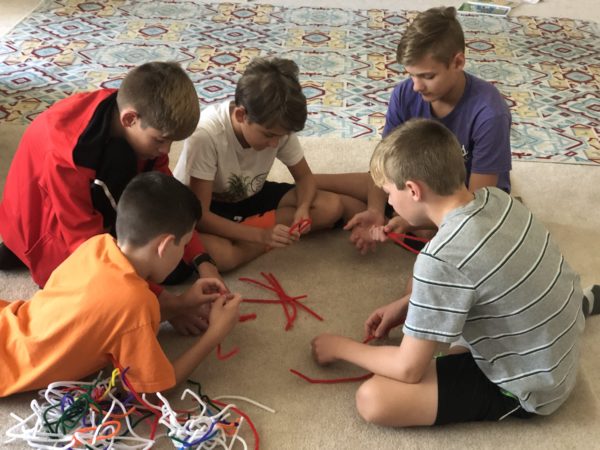 Kaleb and his Lego League group are prepping for their first competition in just a few short weeks. Last year their team went to the state competition, so they are hoping to do well again this year. They've added a new team member and switched up their robot, so it's going to be fun to see how it goes this time around.
The 9th Grader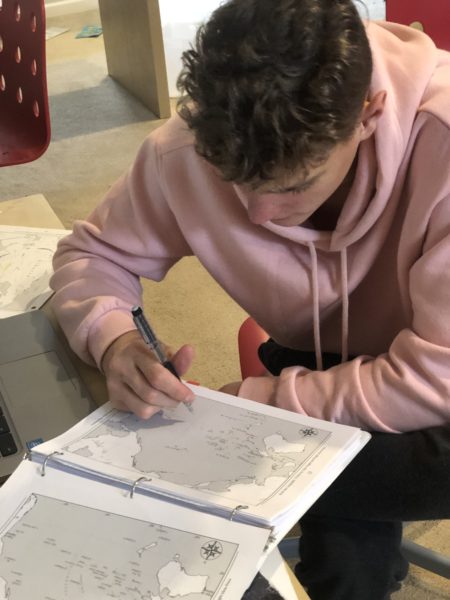 Zachary has been working hard the last several weeks to wrap up several of his subjects, specifically Algebra 1 and World Geography. Algebra is about a week away from wrapping up (woohoo!!) and geography was wrapped up this week (YAY!!!!). Although there are days that Zachary's motivation can be lacking, it has been really encouraging to have him dig in and work hard to finish something up.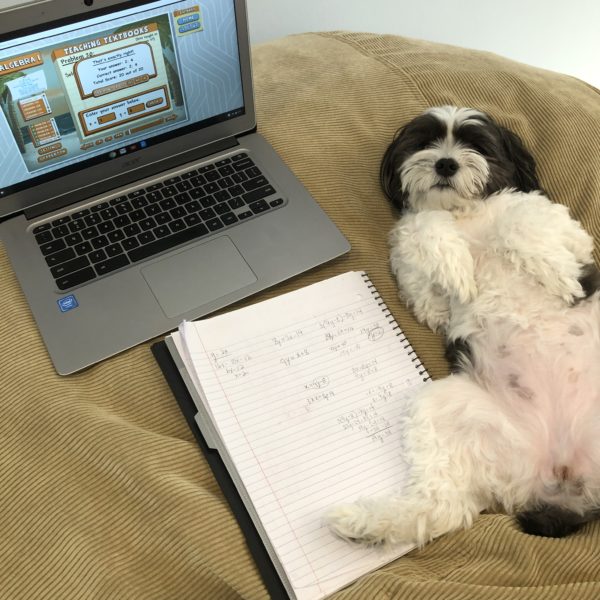 Most of our days involve working around our puppy friend. She's a legitimate mess, but loves being the center of attention. All day every day. Sigh.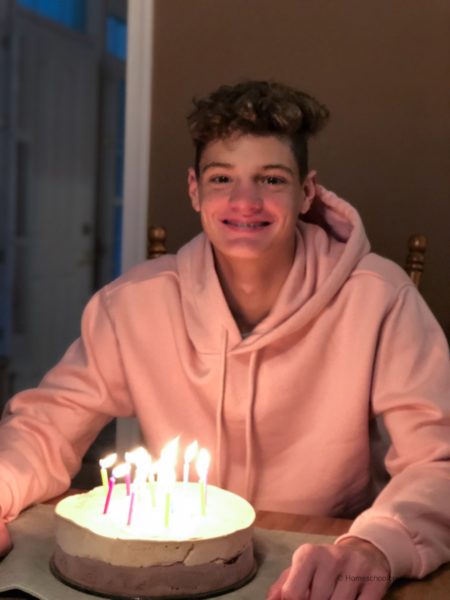 We celebrated Zachary's 15th birthday this month too!! I have to secretly admit that it's a bit of a relief to tell people that he is 15 – especially since he is pushing 6'4″. I know it sounds funny, but it seems that he has finally aged into his growth. :)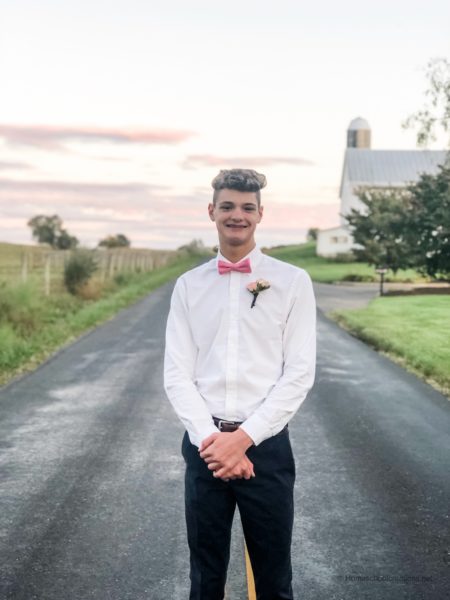 Another first for our boy this month was a local homecoming with a group of his friends. It was so much fun hanging out with the other moms, snapping a million pictures, and just watching them enjoying their time together.
I will say that finding pants to fit this boy – OY!! Amazon for the win!!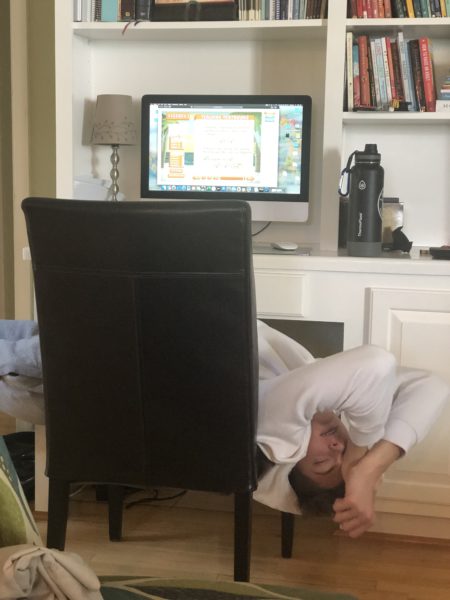 Some days (ok, quite a few) involve a teenager who likes to be in ANY position other than one that is conducive to working on the subject at hand. Please tell me we aren't alone in this. :)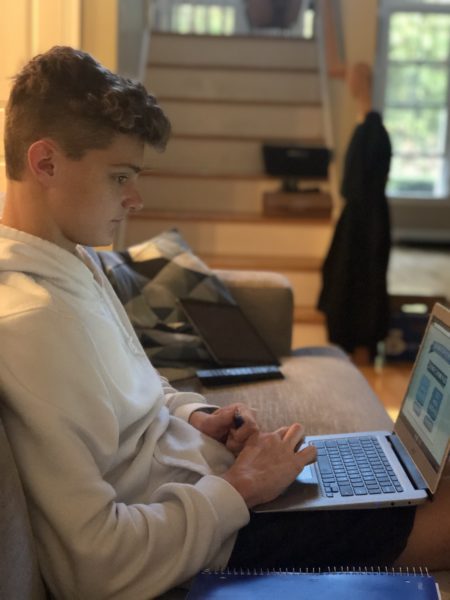 BUT – there are other days that go super smoothly. And wonderfully. And that's a lovely thing. :)
What We're Using
If you'd like a peek at our curriculum choices (because we did switch some things up this year), feel free to click on any of the below links.