When I say the week was full of emotions, it was a literal roller coaster in so many ways. We started off the week meeting with an advisor from the local community college to register Laurianna for two classes this fall.
YOU ALL.
I'm happy. I'm scared. I'm not sure what to feel. (Granted the tuition and book bill may snap me back to reality rather quickly). MY BABY is taking college classes. Lord, please help me!
Laurianna is registered for a human anatomy class and lab (this will fulfill her remaining science credit for high school) and also an English class. The first shock came in seeing the RIDICULOUS amount bookstores charge for textbooks. Good grief! Fortunately Amazon offered the book brand spankin' new at about 25% of the cost the bookstore did. We could have rented the book as well for $20, but decided to get her the text to keep since it's one she will likely refer to quite a bit with a nursing major.
So classes are registered for, we still have a tuition bill to pay (and are hoping we can dip into the state college savings plan we've had going on for her). She is a junior in high school this year and we are trying to get her into classes that will go along with classes she needs for her major at the colleges she will apply to.
But can we return to the textbook rental for a moment?? Why did no one have this when we were in college?? Crazy to think that a book they wanted $340 at the bookstore can be rented for $20. YOU CAN RENT TEXTBOOKS FROM AMAZON. If it wasn't my favorite place to shop before, it has now officially become my #1 love.
That also meant we dipped into our budget a little more and bought Laurianna a smaller laptop (this one had GREAT reviews) along with all of her remaining texts. I'll be sharing a post next week with her class schedule and our plans for the rest of the year.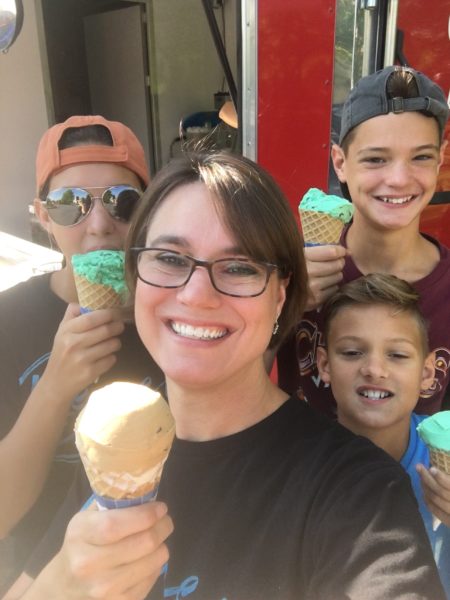 The kids and I may have taken advantage of the free ice cream our orthodontist offered all week. Every summer she has a local ice cream company set up their trailer in her parking lot and all patients can stop by for free ice cream. So we did. For breakfast one morning, a pre-lunch snack a second day, and a mid-afternoon snack on yet another. With two kids braces paid for and one on the way, I am determined our kids can enjoy it whenever. I may have obtained mom of the day status the morning we had it for breakfast. I justify it by the fact that I had a mix of Java Chip (morning coffee), coconut nut (fruit and nuts are always good for you, right), and then a side of waffle cone "toast". It works. No judging. :)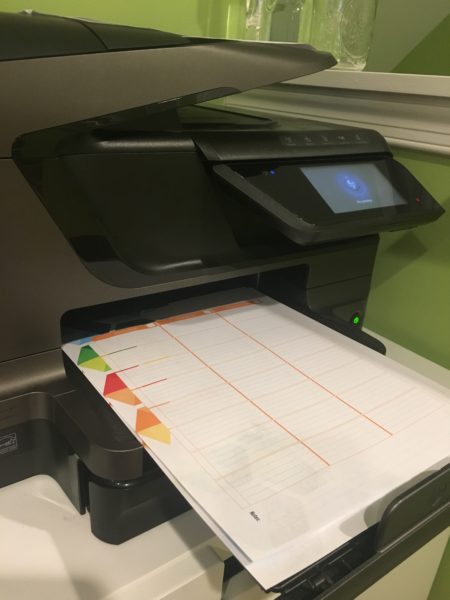 I've also been busy printing our Student Planners for the upcoming year and took them to Staples for binding. This year we also have several other e-workbooks that need to be printed for the kids (Visual Latin, WriteShop, etc…), so I am trying out a website a friend referred (thanks, Mo!) – The Homeschool Printing Company (if you send them an email with a request for a quote and mention I referred you, you'll get 10% off your first order!! Woot! And their prices are AMAZING!).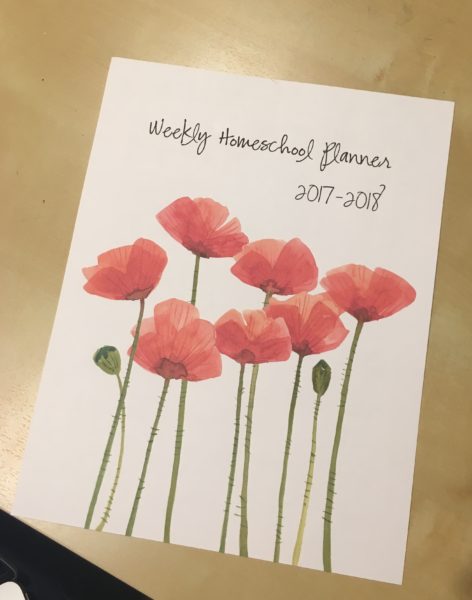 I still need to finish printing my new Homeschool Planner. I promise I will be sharing it soon, but there have been some major issues with my website that I am trying to get fixed (thanks to those of you that are emailing and letting me know what files are being impacted!). (p.s. hang tight – there may be a special offer coming soon where you can get it free!!)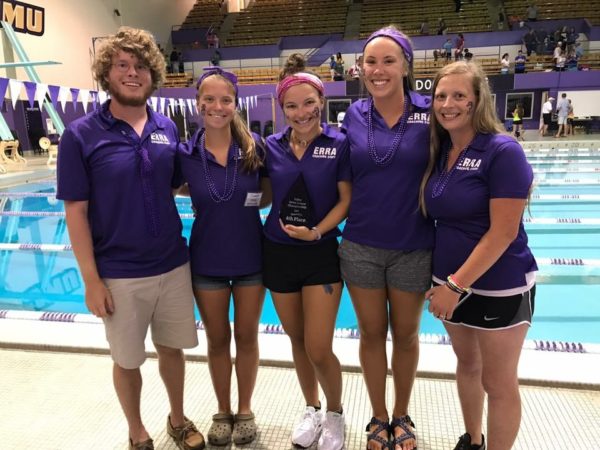 Last Saturday we officially ended our summer swim season with a day of swimming against the other five teams in our league. All the kids did amazing. Kaleb ended up placing first in all of his individual events, and the other kiddos all placed in the top of their events as well (woohoo!). A great end to the season and much fun!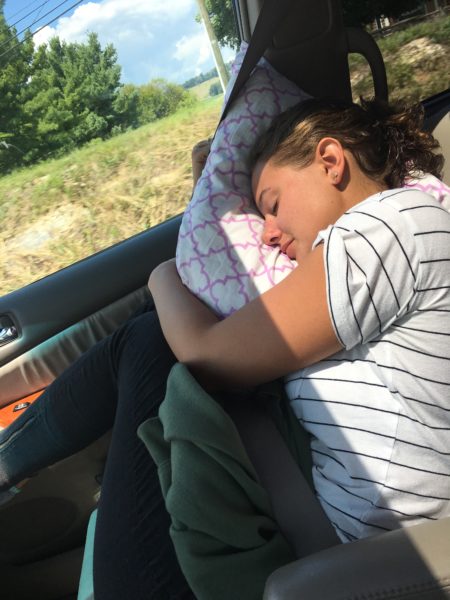 We ended the week with Laurianna starting the final leg of her drivers ed with behind the wheel training. Seven hours from now she will be an official licensed driver! We also had a visit with yet another specialist on Thursday, and a girl that really was having a super rough day. There's a point as a mom when you want to just have a good cry, but can't do it around your child because you don't want to discourage her any further. The sum-up of it: essentially no official diagnosis from the geneticist, another referral to the pediatric neurologist, and some intensive PT. And we wait still again.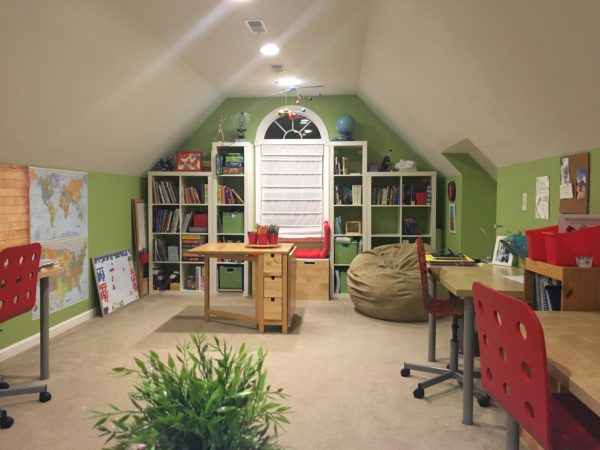 Our classroom as a whole is coming together (finally). The last of our missing curriculum has been ordered and downloaded (thank goodness Compass Classroom has a lovely sale happening to help me out!). Tomorrow I'm pulling together all of the books and making sure everything is in the classroom, will finish printing my planner, and start the planning. Start date goal is August 14th!
I'll end this with a song that I've been listening to on repeat this week (along with King of My Heart). It's just something I've needed in my heart so very, very much, especially in light of all the stuff happening with Laurianna. While I can't put this all into in-depth and flowery terms, the basic is this: it's been tough, but NONE of this is taking God by surprise. Even when it's hard and we don't understand we will keep pressing into Him – not away. One thing I know for sure is that He loves my girl so deeply and will never fail her – or us.