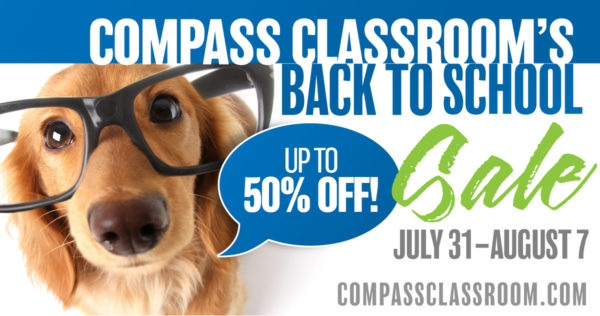 Maybe being a little behind the curriculum ordering pays off – true confession. We don't have everything figured out for the upcoming year yet. Or ordered.
Over the last few years our family has delved into several different programs from Compass Classroom via video: WordUp! The Vocab Show (vocabulary), Visual Latin 1 & 2 (high school latin), and last year The Grammar of Poetry.
The programs we've used we have l.o.v.e.d. and until August 7th, their physical AND video-based homeschool curriculum is up to 50% off!
Compass Classroom has a variety of classes to choose from starting with Biology, History, Logic, Latin, Vocabulary…and so much more. Be sure to visit before the sale ends!