Parenting is seriously one of the hardest jobs around. Being responsible for tiny humans and guiding them along as they grow up into adults can be scary as anything. I know – we have four! What I do know is it can also be one of the most rewarding. And exhausting. But exhilarating. There are lots of other adjectives we can add on here, right?
You get it. Parenting can make us run through a range of emotions in under 1 minute flat.
If you've ever had conflicting feelings about parenting, I have something for you: The Parenting Super Bundle.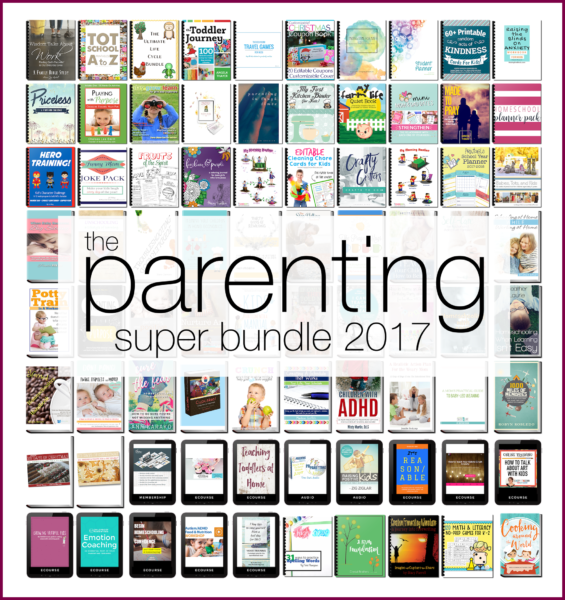 Before you stop reading though – there is a SPECIAL BONUS at the end of this post – don't miss it!
The Parenting Super Bundle
This all new bundle is a collection of 35 eBooks, 23 printables, 10 eCourses, 9 workbooks, 2 audios, and 1 membership site, designed to help you:
Become a kinder, more intentional parent
Choose consequences that are more effective
Raise kids you actually (ahem!) like and want to hang out with
Find healthy ways to release your frustration
Eliminate the "gimmes" and teach them to serve others
Plus, so much more!
The combined value of the resources in the bundle is over $1,270, but you get EVERYTHING for 98% off!
The Parenting Super Bundle is brought to you by the folks behind the Ultimate Homemaking Bundle and they have filled it with so many helpful resources. I'm especially excited since it also includes BOTH of our Student Planners – a $16 value on it's own!!
Here are a few of the categories in the bundle I don't think you should miss though – check out what they include: chore charts, planners, resources for your homeschool, and SO MUCH for parents of toddlers and preschoolers.
A Special Offer for You!!
If the above resources don't sound interesting to you, don't worry. I haven't yet mentioned this other AMAZING resource I'm offering to those who purchase their bundle through my link!! :)
That's right: I am offering a special bonus of my own. If you purchase the Parenting Super Bundle through my link this week, I will send you a pdf copy of my *NEW* Homeschool Planner for FREE.
I will be offering this planner for sale soon at $10, and along with our Student Planner (included in the bundle), these are two planners that help keep our homeschool life in order – and I want to share this newest one with you! This special offer is only available until Monday, August 14th when the bundle sale ends. (Learn more about the new planner HERE).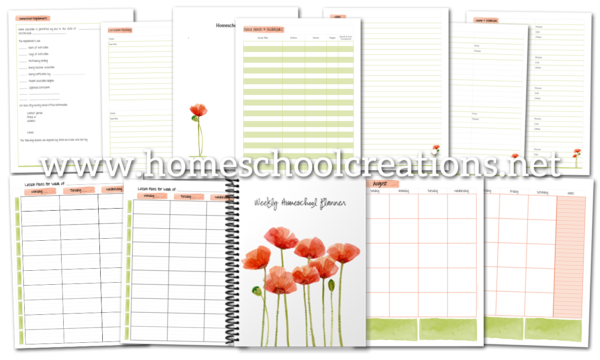 If you would like to take advantage of this offer, first purchase the Parenting Bundle, email me [email protected]} with your receipt, mention this special offer, and I will send you the pdf copy!
You can even copy and paste this into your email (I'm all about making it easy for you):
I purchased the Parenting Bundle through your link, my receipt/invoice # is below. Please send me the NEW Homeschool Planner you mentioned in your newsletter.
I can't wait to share this planner with you – and I know too that you will enjoy the Parenting Super Bundle. There are so many resources to love and use in the months and years to come.
Get yours now: https://us154.isrefer.com/go/PARSB2017/a258/

Just don't wait too long. It's only on sale for another SIX days and the free e-Reader upgrade ends on Thursday, August 9th at midnight.

P.S. Remember to buy the Parenting Super Bundle before it expires on Monday, August 14th, at 11:59 PM EST!