Until Thursday, April 20th, receive 20% off the digital download of WonderMaps [single family use] when you use the code SPRINGMAPS at checkout.
The Only Map Resource You Will Ever Need
If you've ever spent a lot of time searching online for the perfect map to go along with your history, geography – or any lesson, you'll want to check out WonderMaps right now. It's a program you can use year after year with all of your children – with any curriculum (yay!).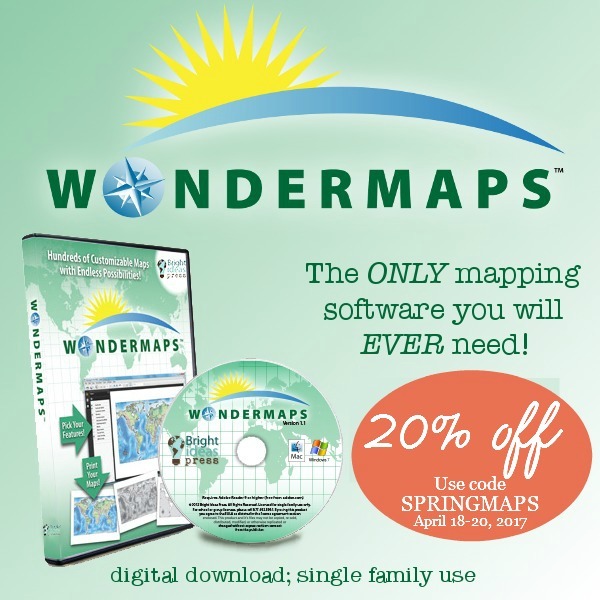 With WonderMaps' easy to use interface, you can also create custom maps and print them out for your homeschool lessons. It may seem intimidating at first, but I promise – you will LOVE it! See how easy it is to use in the WonderMaps video tutorial from Bright Ideas Press.
Our family has been using the program for at least four years now and it definitely makes finding the perfect map much easier!