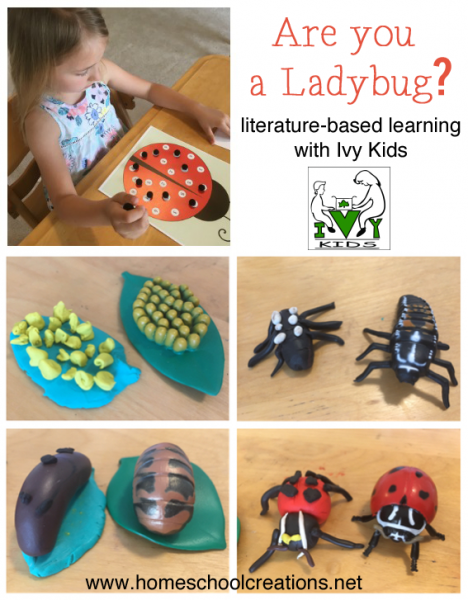 A little friend and I have been having some fun with the recent Ivy Kids kit for April based on the book Are You a Ladybug. (Can I tell you how much I really miss this kindergarten/first grade age?? Don't get me wrong – I love the ages my kids are now, but there's just something about picture books and the simple painting and creating that I absolutely adore.
Literature-based learning is really one of my favorite things to do with kids. Over the years we have read so many books together and extended the learning between the covers of the books with so many hands-on activities. Ivy Kids puts all of that wonderful-ness into a box, gathers all the supplies you will need, writes the lesson plans for the activities, and you and your children do the fun stuff together. What's not to love about that?
Unboxing Our Ivy Kids Literature Kit
For those of you who aren't familiar, the above video gives you a peek into what is in an Ivy Kids box and how they are put together.
Our Ladybug Fun
Katelyn was more than excited to see the box of goodies I brought over to use with her, and over the next few weeks we are going to explore the rest of the box together, but I wanted to give you a quick look at some of the fun things we did together already.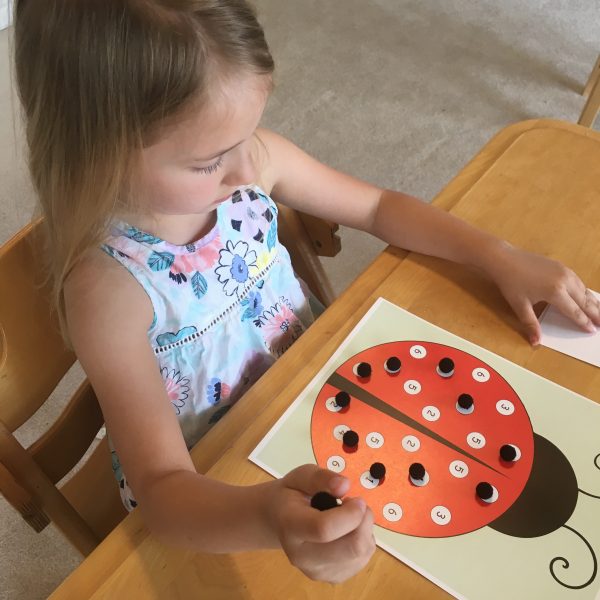 We worked on number identification and covered the numbers we turned over until all the spots were on the ladybug. The number cards that come with the kit – all perforated for easy take-apart (win!).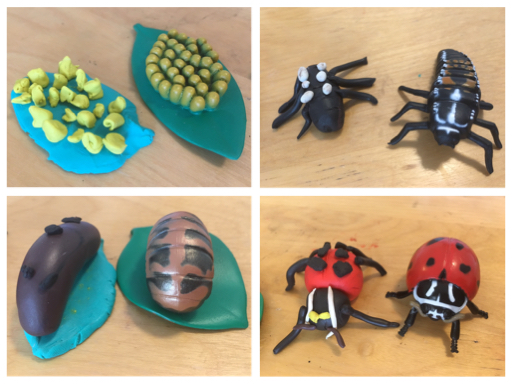 Our favorite activity so far has been recreating the life cycle stages of the ladybug. We used modeling clay to create our own bugs (these were all made by Katelyn, age 6).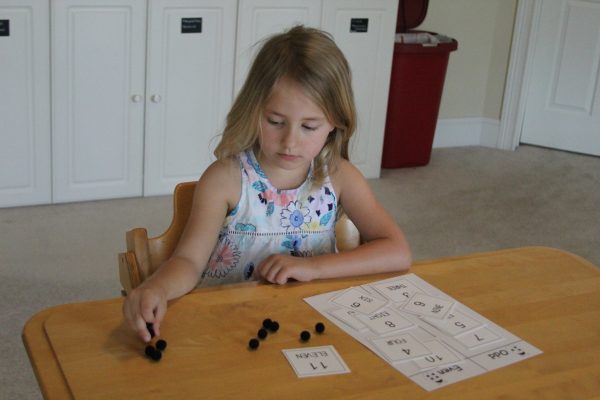 We also read the book together and worked on odd and even number identification. Overall, reading the book and completing three activities today took us about 50 minutes – working on those teeny, tiny eggs from the ladybug took some concentration and time! There are still ten more activities for us to work on together, and we'll spend time doing that later this week.
Here's what the contents of the entire box hold:
The book Are your a Ladybug by Judy Allen and Tudor Humphries
Read along Bookmark: Use to assist with reading comprehension.
Realistic Life Cycle Figures: Learn more about the 4 stages of a ladybug's life by exploring the realistic figures.
Ladybug Life Cycle: Match each figure to the corresponding stage of the life cycle. Use the realistic life cycle figures as models for an observational drawing.
Clay Model of the Ladybug Life Cycle: Use the colorful clay to make models of each of the 4 stages of the life cycle: eggs, larva, pupa, and adult ladybug.
Ladybug box: Use paints to decorate a cute and functional ladybug box.
Ladybug Painted Rocks: Use paints to create beautiful ladybug rocks.These adorable rocks can be used as paper weights, shelf decorations, or additions to your garden.
My Ladybug Garden: Grow your own garden and attract ladybugs with easy to grow forget-me-not seeds. Decorate your planter with ladybugs and painted rocks.
Ladybug Spots: Roll and Cover: Roll the dice, find the number on the ladybug board, and cover it with a black pom-pom.
Ladybug Paper Plate Craft: Create your own ladybug by placing the stickers onto the plate. Then find a nice spot to hang your ladybug.
Ways to Make 5 : Place different numbers of pom-poms on each side of the ladybug to make a total of 5 spots on the ladybug. How many many ways can you make 5 spots on the ladybug?
Ways to Make 10: Place different numbers of pom-poms on each side of the ladybug to make a total of 10 spots on the ladybug. How many many ways can you make 10 spots on the ladybug?
Catch the Aphids: Catch as many aphids as you can with the ladybug racers! Name the letter and letter sound on each aphid you catch! How many can you get?
Ladybug Race: Pull-back the ladybugs and then watch them go! Use the number cards to measure the distance that each ladybug traveled.
Odd or Even Spots on a Ladybug: Investigate whether a number is odd or even by dividing it equally between the two sides of a ladybug.
Ladybug Frame: Add your favorite photo to this ladybug frame and decorate.
Check Out Ivy Kids Kits for Your Family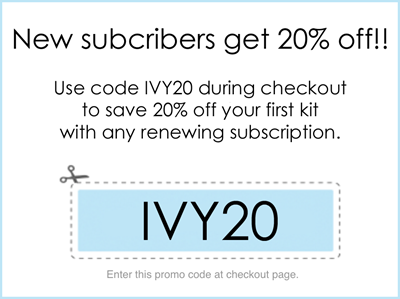 New subscribers to Ivy Kids can save 20% using the code IVY20. Free shipping is always available for orders over $60. Don't forget that the kits are personalized for your child, so if you have more than one child to work on the kit with, you can add on a sibling kit for $5 more!
Have you used Ivy Kids before? I'd love to hear your favorite book!