The beginning of this week felt like it was off to a bit of a slow start – but at least a fun one. We had company over the weekend and pushed our bedtime (and the kids') back a bit, so we slept in. Sort of. The kids are in a funk where they are starting to actually SLEEP IN. Someone pinch me. It's a bit of an adjustment for me though. I realize that we have the flexibility to start school whenever we want to, but the kids are also used to finishing early, so when we start later…well, that would typically mean a bit of a push back in the day (we may or may not be having a disagreement on this). But they are sleeping in!!!!
The week started off with a hilarious video I found of the kids. McKenna was working in the schoolroom and she and Zachary decided to have a little fun recording videos on the computer. This was one of many, but I have watched it so many times and just laughed my head off. (I know this is a recording of the computer screen but still funny.) This is what happens when I leave the schoolroom…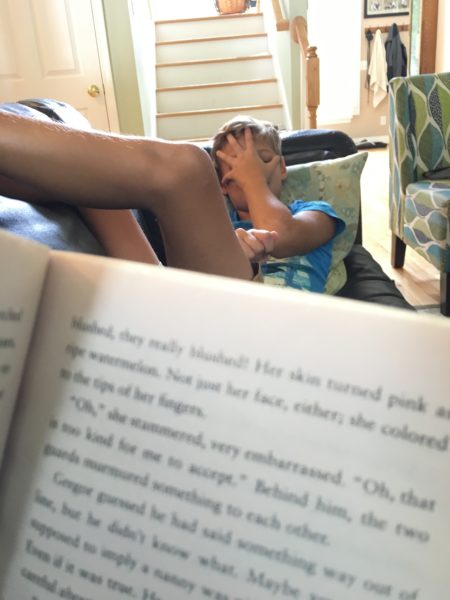 The boys and I have been reading Gregor the Overlander together, the first book in the Gregor series. While I have a few other books I'd like to add to our reading pile, when the boys ask – we read! Incidentally, the boy does enjoy the book, but not so much having his picture taken. :) I may still love the time we have to curl up on the couch together, so I will read whatever book they want.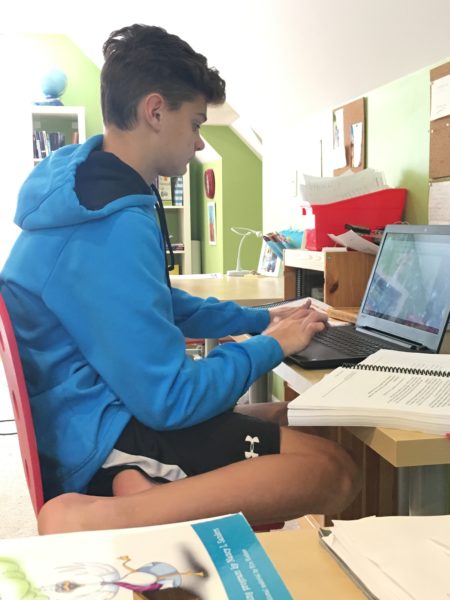 Zachary is working through WriteShop I and this week wrote a descriptive paper about our cat, Taz. Emotions are a bit high in the house over the kitty since we had to take him to the emergency vet about a week ago and the cat has been a wee bit of a mess. Zachary chose to write a paper on him and it was really fun to see his thoughts unfold on the paper as he typed up his first "official" paper for me. I love all the levels of WriteShop, but when the kids move into WriteShop I and 2 it's fun to see their writing develop even more.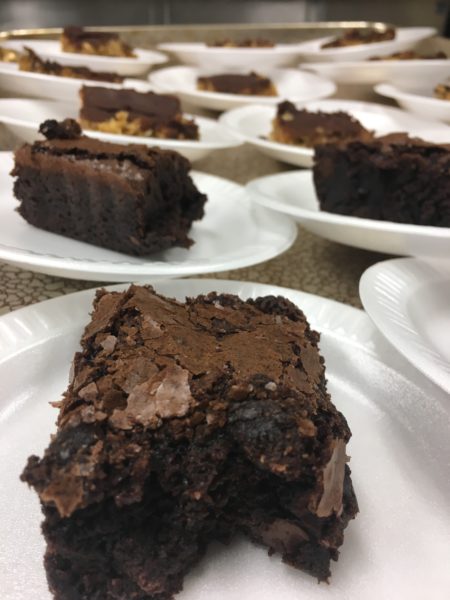 This Thursday we had our monthly volunteer time with a local soup kitchen. The boys were the only two able to help out this week (McKenna was catching up on a few things for school and Laurianna had classes at the community college). I know it's only once a week, but it has been great over the years to get to know some of the people.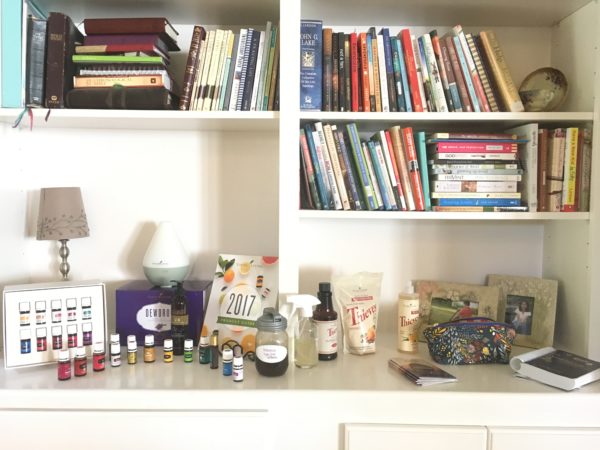 A first for me this week – holding an essential oils class for my local friends. It's been almost five years since we started using oils and they have since become a part of our daily life, from my hubby to each of the kids (and especially me). If any of you would like to know more of my story, I'd be happy to chat with you.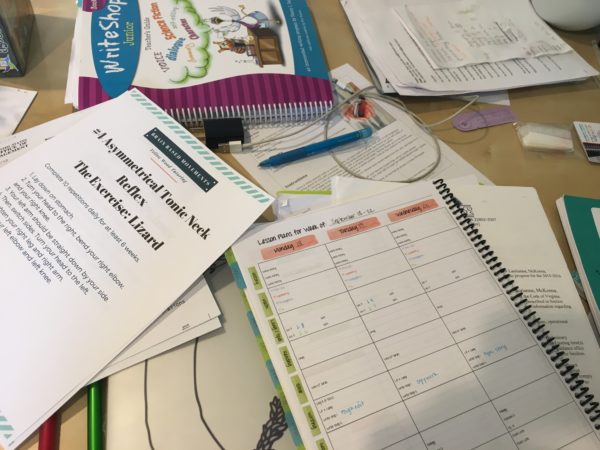 For the record, my desk isn't always the neatest place. There are often times that it gets a wee bit overwhelmed and m.e.s.s.y. to say the least. This week feels like I've been back and forth so much and haven't had a chance to sit in one place for long. This weekend my goal is to sit down and get everything straightened up – because clean makes me feel like I can breathe a little easier.
I know I've been a bit quiet here on the blog this week, but I'm a in a wee bit of a funk – tired and trying to figure out how to balance this new season. It seems that just as we get adjusted to one chunk of the year, it all switches around. With three kiddos essentially in the teen stage there are a lot of social schedules to maneuver around too. Welcome to life, eh? :)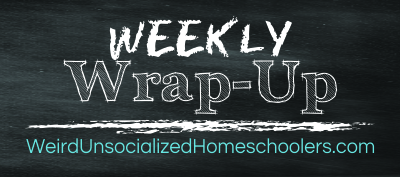 That's about it for this week – how are YOU doing and how was your week?