Our family received access to the Typesy homeschool program in exchange for our honest review, and I was compensated for my time writing the review. All opinions are our honest thoughts and we have been using the program during our school time. Please see our disclosure policy.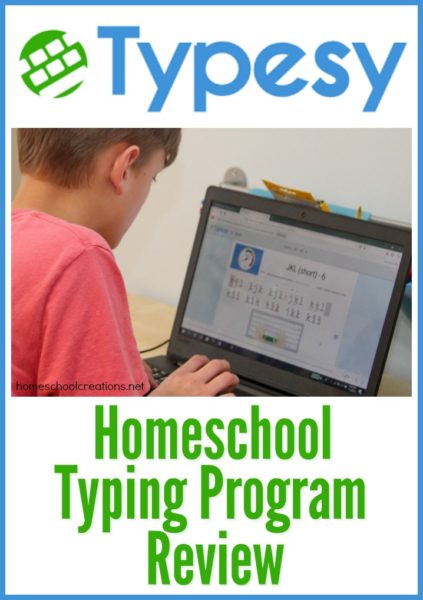 Maybe some of you are too young to remember this, but there was a point in time when a daily typing class involved big, ol' clunky typewriters that didn't have a delete key. And the noise of a room filled with the typewriters might drive you out of your mind.
Thanks to those classes though, I was able to learn keyboarding and memorize the various keys on the keyboard. However, I will say that laptops these days are SO MUCH EASIER (and quieter).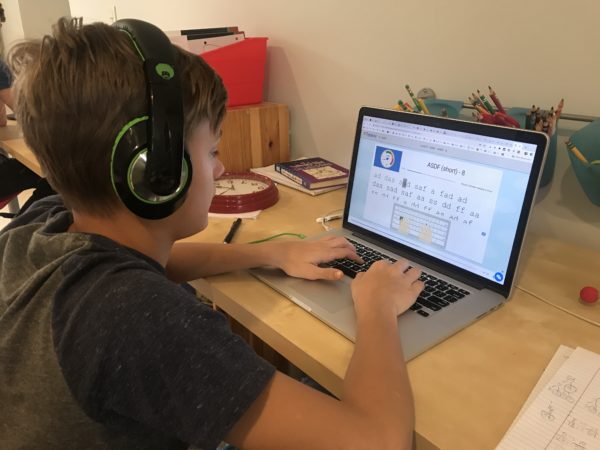 This past December we added an extra subject to our daily school time with our 6th and 8th grade boys: typing using the Typsey for homeschool. Both of the boys aren't very fond of actual handwriting, so keyboarding will definitely be essential in the upcoming years.
Yes, our kids are using a keyboard of sorts when they text, but it's not the same thing when it comes to using a laptop. They could hunt and peck, but it is much easier to have a firm understanding and establish muscle memory for each of the keys on the keyboard.
Bottom line – I am so thankful to have this product available to use with our kids. It is quick and easy to get started, very thorough in teaching accurate skills, and well-organized – a huge help for homeschool moms. And bonus? Your purchase of Typsey is good for FIVE YEARS!!
What Mom's Need to Know About Typsey…
Use it anywhere – all information is stored in the cloud. No program to download or take space on your computers. Use it anywhere, anytime!
"Typesy stores everything in the cloud and all your computers automatically stay in sync. You get unlimited installs on all your Windows, Mac, iPad and Chomebook devices. Start training on one device, and continue right where you left off on the next. Students can log in on any device, anywhere, and anytime. And they instantly access the same account, results, and course progress."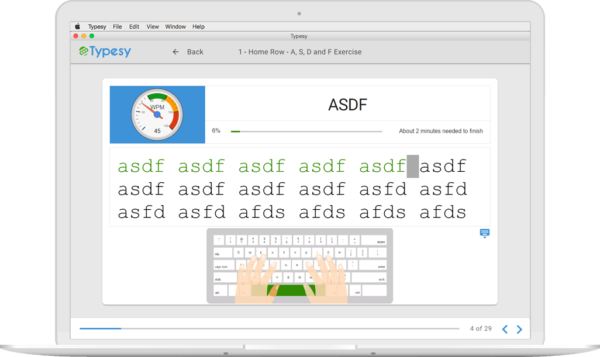 Can be used by multiple children – Each program allows various uses (there are different levels available). The program is tailored for each child as they progress through the program, adapting to their individual needs, providing tips and additional practice as needed.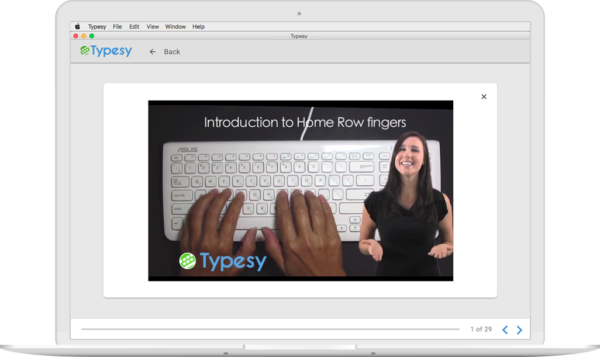 Video training – units include step-by-step video teaching, effective exercises, and fun games. This is one area that is very helpful as well, as proper hand positioning is demonstrated, and the keyboard strokes are explained, an added bonus for visual learners.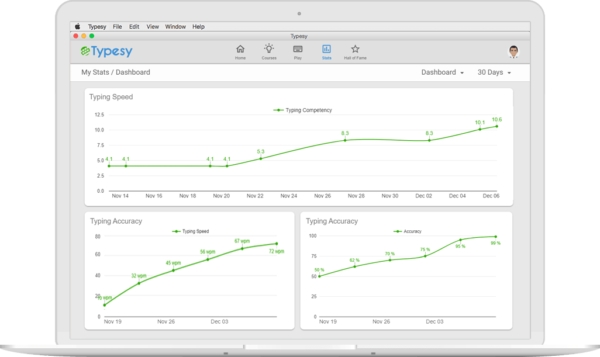 Detailed reports can be run for each child, and include options for progress in multiple areas. One of the things I love is you can set word per minute (wpm) goals for each child and also accuracy goals.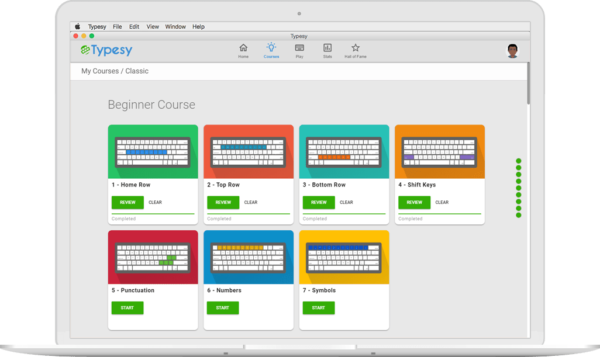 Includes 117 lessons and 17 games to help children learn, practice, and master various typing skills. Lessons are broken into different units that focus on specific areas of the keyboard: home row, top row, bottom row, shift keys, punctuations, numbers, and symbols.
Ad-free typing – the entire site is 100% ad free. No distractions and clicks over to other sites, but lots of fun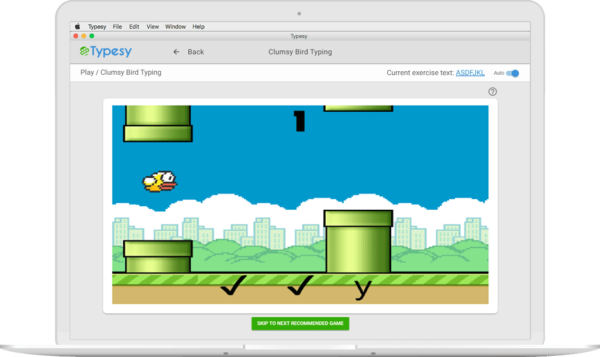 Fun games and incentives – children are offered rewards for working toward and achieving their goals. They can also build their own avatar look-alike, earn points – and learn at the same time.
Our Thoughts on Typesy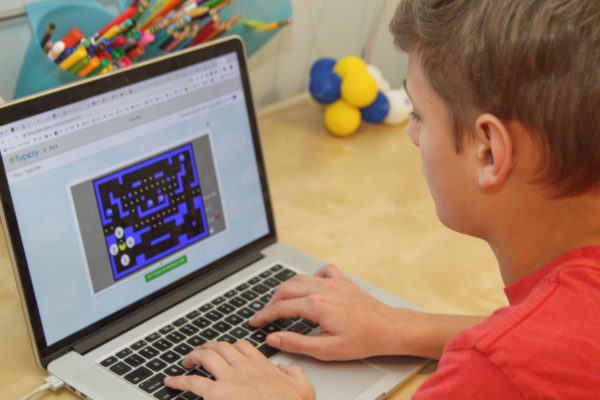 The boys have been using Typesy four times a week for about 15-20 minutes each day. The goals have been great for Kaleb, giving him incentives to work toward and maintain (he is a goal-driven kid). The games are also a fun addition to the lessons and continue the learning (sneaky).
We added the program in just after our Thanksgiving break and will continue to use it the remainder of this year (and beyond). It is also a great "break" between subjects for the boys – even though Typsey is a definite part of our homeschool lessons (wink). The games and short lessons make it a great addition to our year.
As a mom, I love that I can schedule lessons, quickly see progress, choose different fonts, and even see the keyboard on the screen as a child works on lesson. It is truly an amazing program.
Try Typesy in Your Homeschool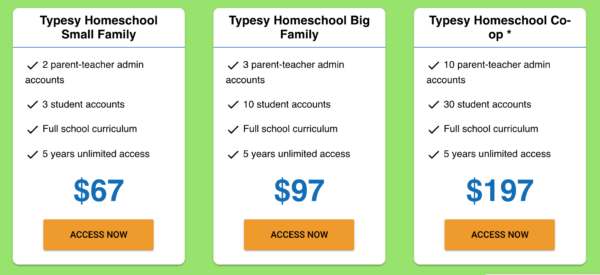 It only takes a few minutes to get started on touch typing keyboarding with Typesy. They have several different plans from small family, large family, or even co-op! Typesy to get started with the best homeschool keyboarding program today! Don't forget, your purchase of Typsey is good for FIVE YEARS!! That's an amazing deal for a program that doesn't need to be stored on your computer.
Win Typesy for Your Family!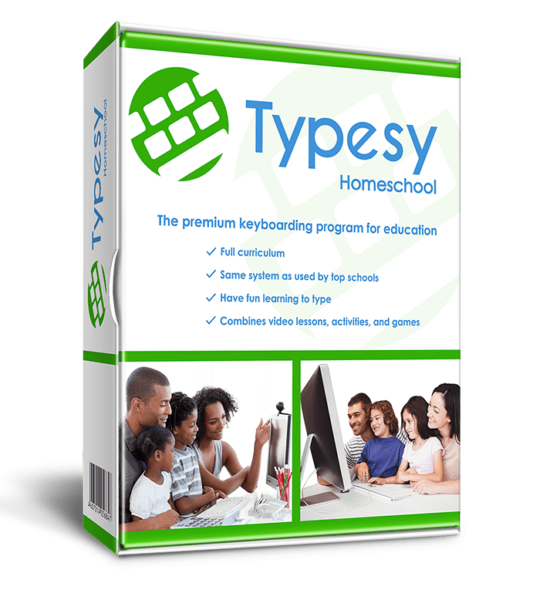 Typesy has generously offered one (1) Typesy Homeschool Keyboarding Curriculum to THREE (3) of our readers. Follow the instructions in the Rafflecopter widget below to enter to win! The giveaway is open until midnight on Thursday, January 10, 2019.