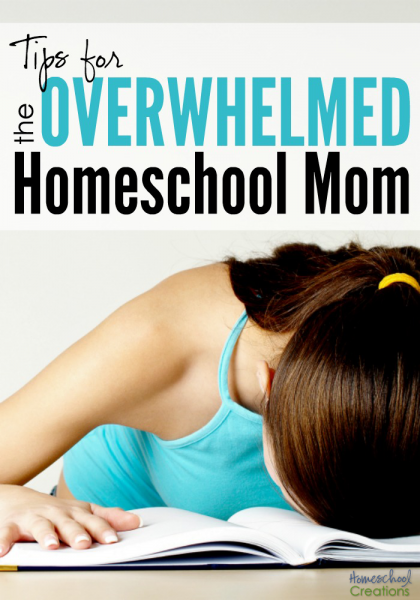 The homeschool year hasn't even started for our family yet and last week there was a moment when all I wanted to do was sit down on the floor and have a really good cry. Ambitions were high for the summer months, and essentially nothing on my list was accomplished (according to what my brain and unwritten expectations were). Just so you know, I envisioned having co-op syllabuses completed in June and a huge chunk of my planning done that month as well. I thought I'd have it ALL done and just kick back and relax the rest of the summer.
Sometimes those unwritten expectations can really wreak havoc on a person – and mind you, I'm a top contender in that department.
But life intervened and between swim team duties and some wonderful family interruptions, summer didn't go according to plan. And that's all a good thing. I don't want to get so wrapped up in my expectations that I miss the life to live right in front of me.
However, when walking into the school room last week to get started on organizing for the new year, it felt like a blanket of heaviness was draped over my shoulders. Piles of curriculum pulled off the shelf to relocate or sell were all over the place – even after baskets of books had been taken out. Stacks of supplies the kids had brought up to the school room for me – and then dumped somewhere random – stared at me. Our room is a huge blessing, but left alone where we don't see it everyday left it at a point where it was just plain overwhelming.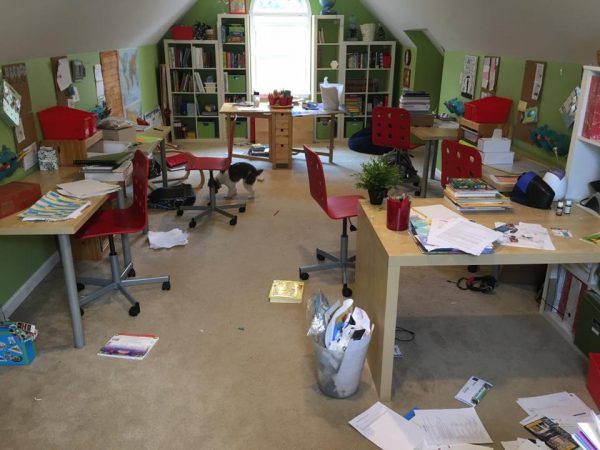 I shared a picture on Facebook last week of the overwhelm I was feeling, and many of you chimed in or emailed me sharing your current state, which told me one thing: we are NOT alone in our feelings of being overwhelmed. Sadly, many of us sit and hold it in, adding to the mountain of feelings.
Whether or not you have a week or more (or less) to get ready for the upcoming year, here are a few tips for when you feel overwhelmed as a homeschool mom.
Tips for When You Feel Overwhelmed as a Homeschool Mom
Take a deep breath. I'd love to say that I didn't tear up, but that would be a lie. I cried a little – and that's ok! I needed a chance to stop for a moment, and getting that overwhelmed feeling out. After that, I sat back, stared down my nemesis, and took a deep breath. That moment of calming was enough to help me focus on the task ahead and realize it could be done.
Jump in and DO IT. While the list of things needing to be done would definitely take more than an afternoon, I jumped right in to work on what was in front of me, clearing the visible clutter since much of my overwhelm comes from the visual aspect of messes. You know what your own triggers are – tackle those first so you can relax a little. I grabbed a large trash bag, moved piles to the hallway for things to be taken out of the school room, shelved books, vacuumed, dusted, and focused on the giant task in front of me. I set an internal goal (remember how I said I'm good at those??) to get it cleaned up in an hour (call me crazy).
Plot your attack and stay focused. Because I have trouble remembering things at time (I'm over 40 and a mom of four. Have mercy, please.), I took a small notebook with me to jot down things that came to mind as I was working. Print off planners for the girls. Plan out the first month of lit lessons for our co-op classes. Double check all curriculum for the year. Find all the US History books on our shelves. Organize science supplies.
The list may keep growing, but rather than getting distracted by little things along the way, stay focused on the task in front of you. My list was my mental dumping ground for what needed to be worked on later that day or in the upcoming week. When finished with the initial cleaning, I went over the list and prioritized what needed to be done. Some of the items were able to be checked off quickly (making me feel accomplished and more motivated!), and the rest – well, they'll get done too – in time.
Putting it down on paper puts it into perspective for you as well. Looking at it in black and white helps you see what really needs to be accomplished, or saved until later. While finishing off the baseboards in our school room is something that needs to be done, it doesn't need to be finished before the school year starts. (grins)
Phone a friend. There is power in numbers, so don't push aside the benefit of friends. My initial panic also involved chatting with a friend on the phone and commiserating our mutual chaos. We made a plan to sit down together in the upcoming week – me to help her with one of her daunting tasks (anything is more fun with a friend!), and she is going to work with me on one of my projects. Together is always more enjoyable!
Friends also have the added benefit of talking you down from your proverbial ledges and giving you a nudge (or shove) in the direction you need to be headed. I have two local friends who are fabulous at holding me accountable on tasks and helping me stay focused.
Let go of what doesn't need to be done. It's so easy to get caught up in all the things you feel you should be doing. Earlier this year I shared 10 things to eliminate from your homeschool and in addition to those ten things, I would also encourage you to not overdo it. Don't overwhelm yourself (or your kids) with subject areas that you don't really need to work on solely because it appears it's the right thing to do. From outside activities to 15 subjects per child, you can get yourself on the fast track to a certifiable mess. Limit and eliminate the extra stuff – and don't look back.
Pray. This just goes without saying, but remember to keep yourself grounded in God's word, letting Him know your fears, frustrations, and dreams.
Get rest and lots of it. It's hard work being a mom and adding on the responsibility of being your child's teacher ups the stress even more. You need to rest. And beyond rest, you need to sleep. Don't burn the candle at both ends and hope to catch up on the weekend, or whenever. Get the rest now. Go to bed on time and strive for the rest your body needs to keep going. Take care of yourself as much as you care for those children of yours, otherwise you can put yourself out of commission quickly. Ask me how I know.
Aside from your body responding better, sleep will also give you more clarity of thought. Tasks that seemed incredibly overwhelming the day before might be put into perspective or a different approach may come to mind. Know when to slow down, stop, and put your feet up for your own sanity (and your family's)!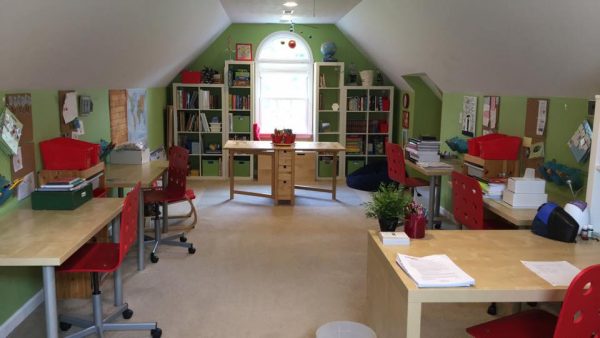 While there are still many tasks ahead in the upcoming week, my perspective has completely shifted from feeling overwhelmed as I've taken a step back and plotted out what needs to be done. And that hour time limit I set for myself? It did wonders to ease my mind. It's amazing what you can get done when you stop and focus on what's in front of you.
This won't be the only time during the year that those feelings of overwhelm will creep up. Throughout the year, they resurface in different areas, but in those moments, pause and take a deep breath. You CAN get through this.
Are you struggling with feeling overwhelmed? What tips can you offer to other homeschool moms in the trenches with you?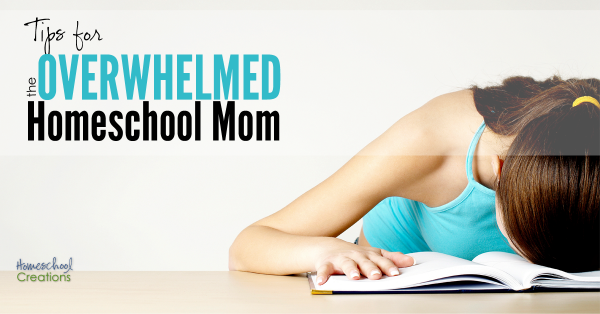 Another post you may enjoy….Why Your Homeschool Needs a Rest Time.