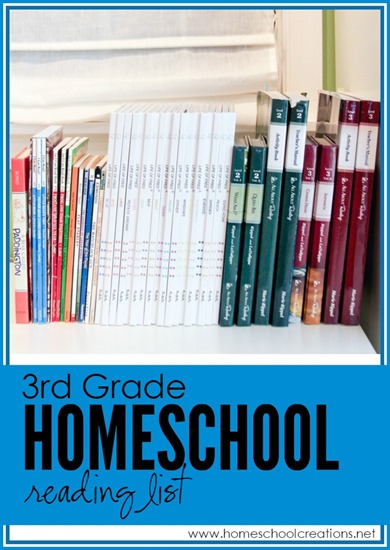 While I managed to put together a reading list for our 5th grader, 7th grader, and 9th grader, I somehow forgot to share our 3rd grade homeschool reading list! I'll admit there is a part of me that has been hesitant because our 3rd grade boy is very much a hesitant and struggling reader. His older brother was very similar at this age – and truthfully it's tough.
When you have other children that picked up on rules and fluency with little effort, it's hard not to compare progress and wonder if you are doing something wrong. When other moms are sharing the amazing progress (and seemingly novel-sized book) their similarly aged or younger children are reading, it's difficult not to worry that you are missing something.
I mentioned our oldest son (now 11) struggled as well, but last year something 'clicked' in his brain and he has been devouring books ever since. Part of it centered on finding books that he truly enjoyed, but once he started – well, now we have to beg him to turn the light off on many nights! Having that in the more recent future has definitely given me hope and a lot more patience in working with Kaleb as I try to remember each child is different and learns at his own pace.
(Can I get an amen?)
With that said, here are the key programs and books that we have been using this year. I've listed them out and tried to explain best how we are using them throughout the year, so feel free to ask any questions in the comments!
The 'Core' Homeschool Reading Program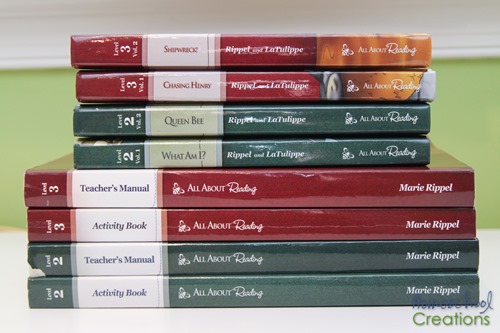 Our kids love All About Reading and All About Spelling, and although it can be a little more intense for him some days, we are using the last 1/3 of All About Reading 2 as review for Kaleb. When he is ready, we will move into All About Reading Level 3.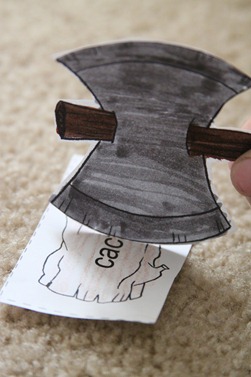 The one thing that I love most (and our boys need) is the multisensory approach that All About Reading offers. You can read a bit more about why we love it so much here. We work through one lesson each week (usually Monday and Wednesday), as well as review word cards each day to work on fluency and recognition of phonograms we have learned in past lessons.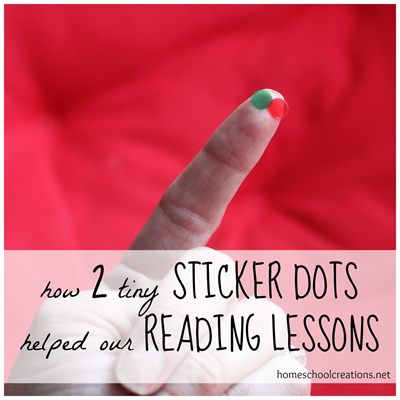 Each level includes two readers and about every other lesson has a short story to tie in with the lesson and fluency charts. Sticker dots have also helped our reading time tremendously!  Read more about that here.
Additional Readers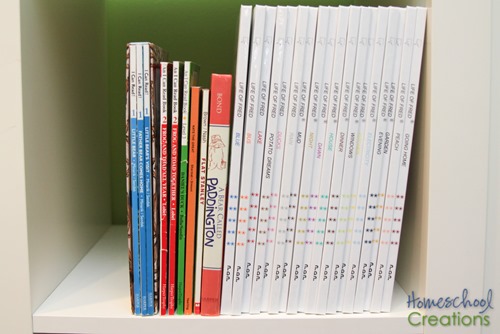 Before we started school I put together some various readers for Kaleb with the intention of building his confidence and reading speed, and in September we added the Life of Fred beginning readers set thanks to a great deal from Educents. The independent readers on our shelves are typically ones we use twice a week (Tuesday and Thursday) unless Kaleb really wants to read them another day as well. In that case, we READ!!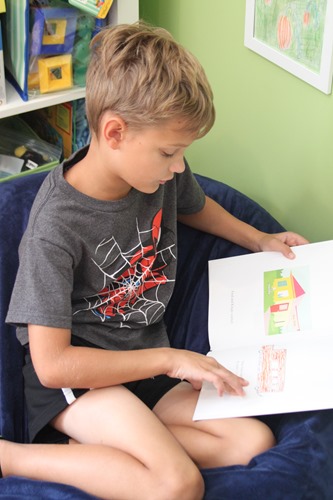 The Life of Fred readers have been AMAZING for Kaleb. While they don't follow a phonics program, they have induced more giggles (and attention from the older kids as well) in the few months they have been in our house. Kaleb prefers to read these over and over again, building his reading fluency and speed as he goes through them – and I LOVE that. You can learn more here.
Other independent readers on our list:
Read Aloud Together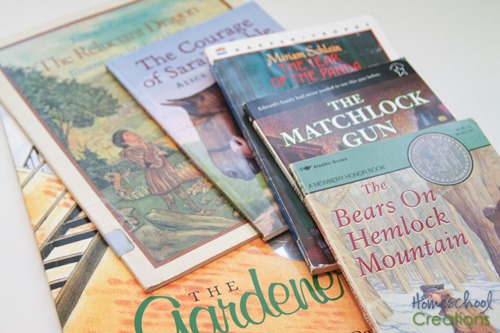 After going through Reading Roadmaps: a Literary Scope & Sequence for K-12, I picked out six books to read aloud with just Kaleb throughout the year. While the other books on our list focus on what he can read independently, these are books that we're reading together.
When reading these books we are talking more about the plot/summary, story themes, different stylistic devices used in the stories (alliteration, rhyming, etc…) and getting a bigger picture of literature as a whole. I have found Reading Roadmaps to have some wonderful suggestions by grade level (you can get a peek inside here).
What's in YOUR child's reading pile this year?
Have You Tried Buddy Reading?
If you have a child that is a reluctant reader as well, one thing working well for us this year is something called buddy reading. When Kaleb is feeling overwhelmed or needs a little help, we take turns reading pages in the book – and then the next day switch to read alternate pages. Check out this post for more information on how it can help out (be sure to read through the comments as well – there are some additional great tips to try with your kids!).
Homeschool Reading Lists for our Other Children
Interested in seeing reading lists for our other kids as well? Check out our reading choices for this and past years by clicking on the links below.