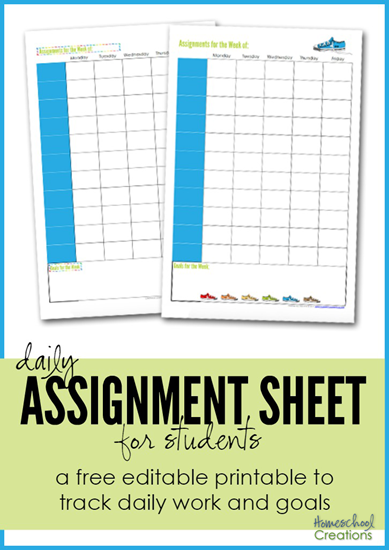 One thing that we have been focusing on with our middle school boy is a little more independence in his school work. One big help for him has been a new assignment sheet for him (or me) to record the assignments for each subject and day of the week.
Translated, that means he needs a hands-on look at what he is expected to accomplish that week and a handy way to check off his assignments as he progresses without mom constantly hovering over him to make sure everything is done. In short, taking responsibility for his schoolwork and owning up when it isn't done. (cough) But I'm sure that is only my child, right?
While I realize that a piece of paper doesn't actually GET the schoolwork done, this has been a good help because he can see page numbers down to how many chapters of a book he is expected to read. At the end of each day (or week depending on his focus), we review what was accomplished and make adjustments as needed for the following days.
And if you are looking for some colorful (and erasable pens) – grab a pack of these (aff link). They are my FAVORITE and well loved in our house!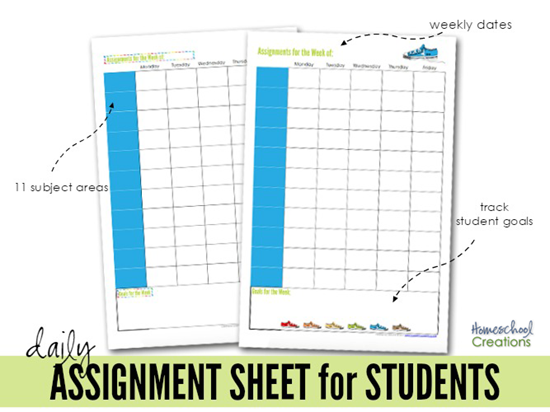 Each sheet has room to track 11 subjects for five days as well as a space for recording personal goals for the week. Along the top of each sheet there is space to record the week's date as well.
There are also two clip art styles to choose from – one using rainbow washi tape or a fun rainbow sneaker design. Download one or both, editable or non-editable – your choice!
These print off four to a page if you choose to print double sided (two half-sized on each side). For those of you that would like to save a little time, there is also an editable version for the subject area. When the file is opened, simply type the subject area names in the blue squares and then print.
Fill them out with your new favorite pens (aff link) – and you are ready to go!
Additional Planning Resources for Students
If you'd prefer a larger assignment sheet to use with your children, you can download these Daily Assignment Sheets.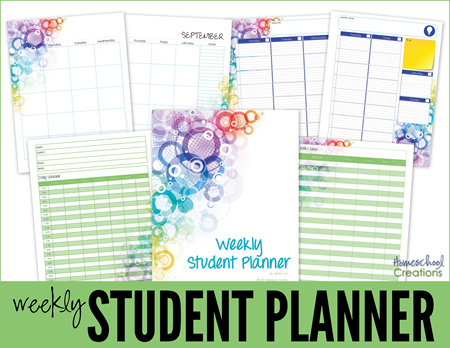 This student planner is one we've been using with our older two girls and absolutely LOVE it. Find out more here.
Download the Assignment Sheet for Students
Ready to download and use? Click the file name below and it will open the pdf file for you.
Clip art credit: Rainbow Sneakers from DigitalFunFactory and Rainbow Digital Washi from ClickPaperCo.