Ready for another week of linking up and sharing ideas? I am so glad that you are stopping by today (really, I am!) and can't wait to see what you all have to share this week. Be sure to stop by our PreK & K Pinterest board to see a collection of the different posts we are pinning – including yours!
Don't forget to link up a post or two of yours and share what you've been working on with your kids! Here are a few fun ideas from last week's linkup.
Simple Calendar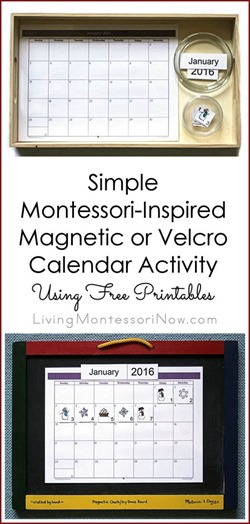 Living Montessori Now always has amazing ideas to share and I love this simple Montessori calendar activity she shares.
Pom Pom Push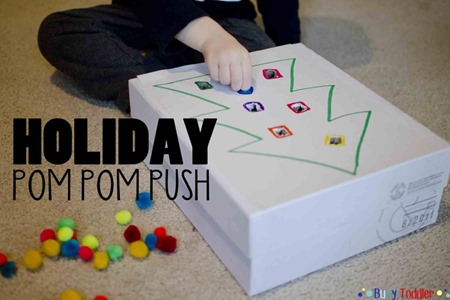 This Pom Pom push idea from Busy Toddler can easily be adapted to any theme or time of year and would be a wonderful fine motor activity for children to learn color matching.
Borax Crystal Growing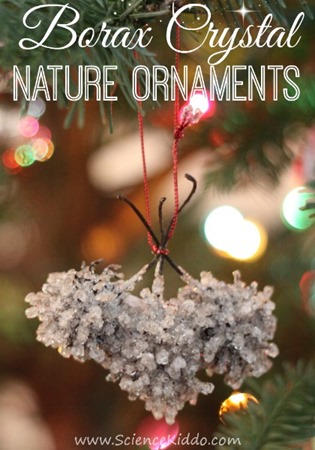 While I realize we are past the point of making ornaments, growing Borax crystals are so much fun to make. You can use pipe cleaners, but I love this idea from Science Kiddos to create borax ornaments from things you find in nature! Beautiful!
Activities for The Snowy Day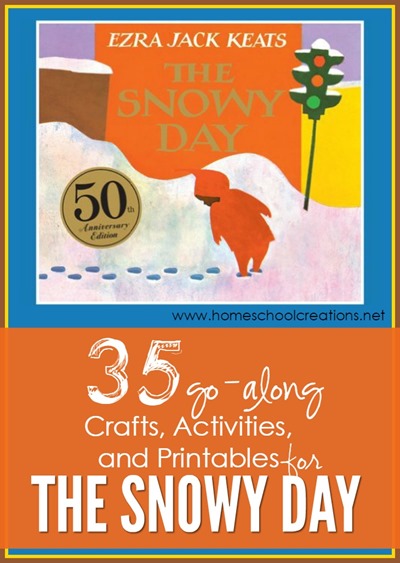 The Snowy Day by Ezra Keats (aff link) was such a fun book to read (and re-read) with our children. The illustrations are so unique (and fun to imitate) and there are many activities that go-along with the book to encourage learning, aside from the hands-on ones: story sequencing, finding shapes, learning about the weather, and much more!
FREE ABC Cookbooks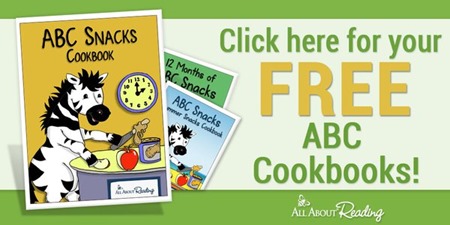 Have a child that loves eating and cooking? Download these FREE ABC Cookbooks that features snacks for every letter of the alphabet and help support pre-reading skills.
Follow the PreK and Kindergarten Community Pinterest Board
Each week I am  pinning many of your links onto the Preschool and Kindergarten Community Pinterest Board. I'm a visual person, so having pictures to help me remember posts is super helpful. Be sure to jump over and follow the board – and find some fun ideas at the same time!
Were You Featured in the Preschool & Kindergarten Community?
If you were featured in one of the weekly posts, feel free to grab the button coding below and display it on your site!
Link Up with the Preschool and Kindergarten Community!

Share what you are doing with your kids! Please link your exact blog post to the Mr. Linky below and link back here too! Grab a button for your post and be sure to take a minute to visit the person who linked up before you.