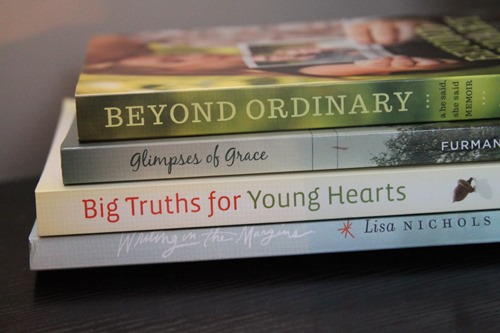 Silly me. In September I set some lofty reading goals. On top of that, I joined a BOOK CLUB with a few other homeschool ladies I love. Guess how many pages of that book I read.
A big, fat ZERO.
Yep. I bit off more than I could chew, especially since our high school co-op had two books on deck that are enough to make a person cry: Walden (because living in the woods is really only so exciting) and The Count of Monte Cristo (because who doesn't love a good 1,200+ page novel). The kids were not a fan of Walden (and I can't say that I blame them).
Truthfully, I set some big goals at the beginning of the year in my 20 Books to Read in 2015 post. These were lofty ones for me since I'm not a fan of the non-fiction book reading. One here and there is ok, but I'd much rather find something that doesn't require my brain to process all the time. While I did pick a large chunk of books that appealed to me, there are several new *shiny* books taunting me. Non-fiction ones not in my current pile, but newly released and distracting. While I realize I can read things whenever I want, the part of me that wants to see something through to completion struggles with having an unfinished list. (Apparently my 'perfect' word for the year is still having issues). 
I haven't been taking as much time to sit and read in the afternoons, and honestly I'm feeling it in more ways than not getting books finished. When I don't have a little down time each day it really makes life feel so much more cluttered and not productive (and not as much gets done). Isn't it funny how rest makes us more productive, when it seems that the opposite would be true?
Here's a peek at the books remaining in my pile for the rest of the year (since we're halfway through November already). While I'm honestly hoping to at least finish my books I had chosen for this year – I'm just not sure. Yes, I likely could read the four books, but realistically, it may not happen (telling it like it is). I've been trying to get in more exercise and reading on the treadmill isn't cutting it, unless I want to spell all forms of disaster and finish out the year with one last trip to the ER. These are the few left to read…
Believe it or not, I already have a book stack piling up for next year's reading. So far there are five books I already own, and a multitude of books in my Amazon cart.
Books Finished the Last Few Months…
Reading With the Kids
These are a few of the books we've been reading together the last bit. Since I get just as drawn into the books as the kids do and listen along, I think they count for me as well:
That's a look at what I've been reading (and had on my mind lately). Any books to recommend for the upcoming year that you think I shouldn't miss? Or have you read any of the above too?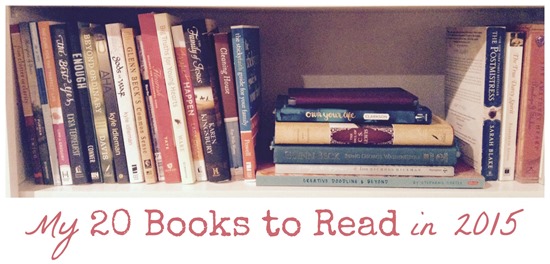 See my list of 20 Books to Read in 2015 in this post. I am making progress on these non-fiction books, but the fiction is so much fun too! You can see all the books that I've read so far this year via my 2015 Reading Pinterest board.