Ready for another week of linking up and sharing ideas? I am so glad that you are stopping by today (really, I am!) and can't wait to see what you all have to share this week. Be sure to stop by our PreK & K Pinterest board to see a collection of the different posts we are pinning – including yours!
Don't forget to link up a post or two of yours and share what you've been working on with your kids! Here are a few fun ideas from last week's linkup.
5 Little Ducks Activity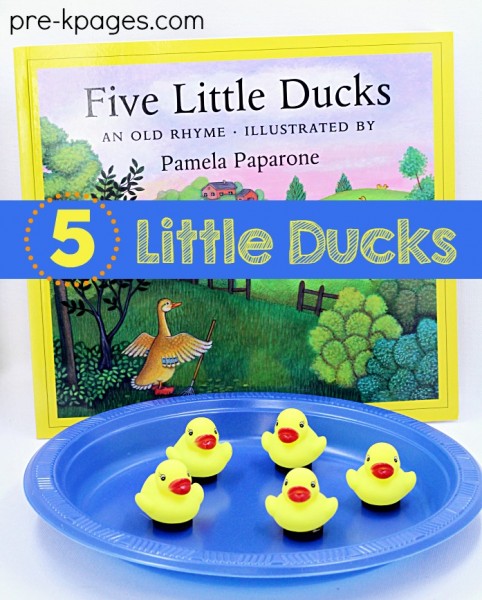 You've likely sung the rhyme 5 Little Ducks with your child, so be sure to check out this simple go-along activity from Pre-K Pages to do with your child.
Fruit and Vegetable Sound Sort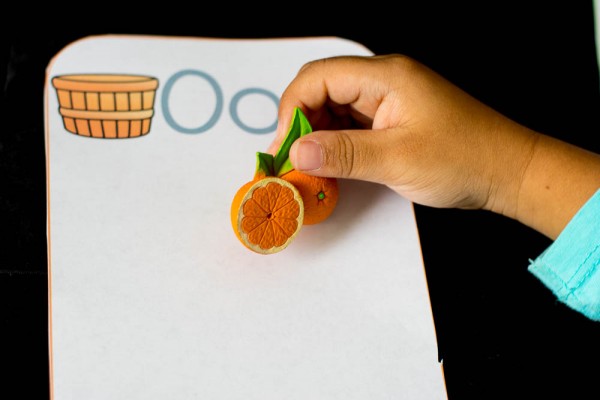 I absolutely LOVE this hands on fruits and veggies activity from Learning to Walk. Be sure to download the free printable and have some fun sorting beginning letter sounds.
FREE ABC Playdough Mats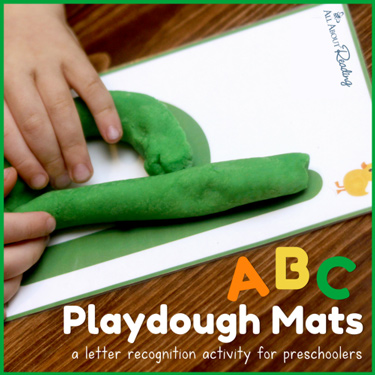 If your kids love playdough, you'll want to download and print these FREE ABC Playdough Mats of both uppercase and lowercase letters. Such a great fine motor and letter recognition activity.
Magnetic Letter Activities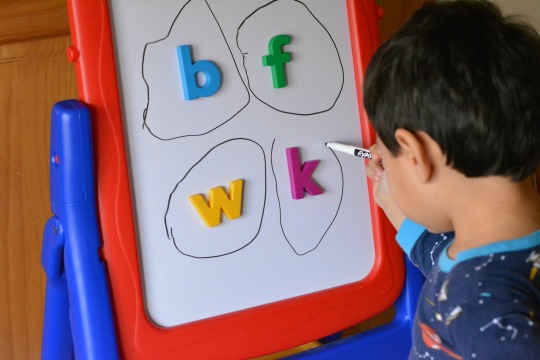 Have an overabundance of magnetic letters and need additional learning ideas? Check out these five activities from Growing Book by Book and do something other than pick them up off the kitchen floor.
Mother's Day Handprint Craft
Mother's Day is just a bit away, and while you may be the mom, that doesn't mean you can't have a little fun making a craft you'll want to save as a keepsake. Your Vibrant Family shares a handprint picture you can keep or share with your own mom.
Follow the PreK and Kindergarten Community Pinterest Board
Each week I am pinning many of your links onto the Preschool and Kindergarten Community Pinterest Board. I'm a visual person, so having pictures to help me remember posts is super helpful. Be sure to jump over and follow the board – and find some fun ideas at the same time!
Were You Featured in the Preschool & Kindergarten Community?
If you were featured in one of the weekly posts, feel free to grab the button coding below and display it on your site!
Link Up with the Preschool and Kindergarten Community!

Share what you are doing with your kids! Please link your exact blog post to the Mr. Linky below and link back here too! Grab a button for your post and be sure to take a minute to visit the person who linked up before you.