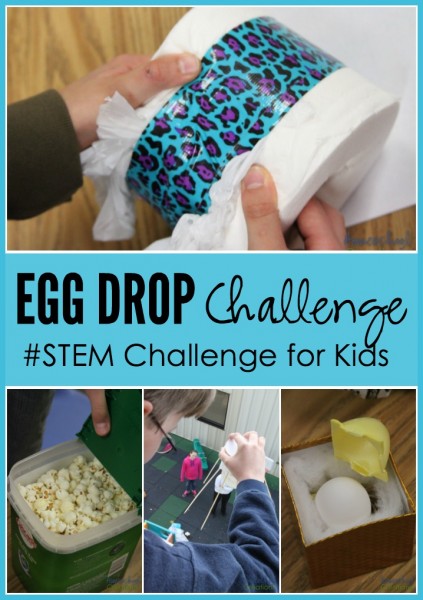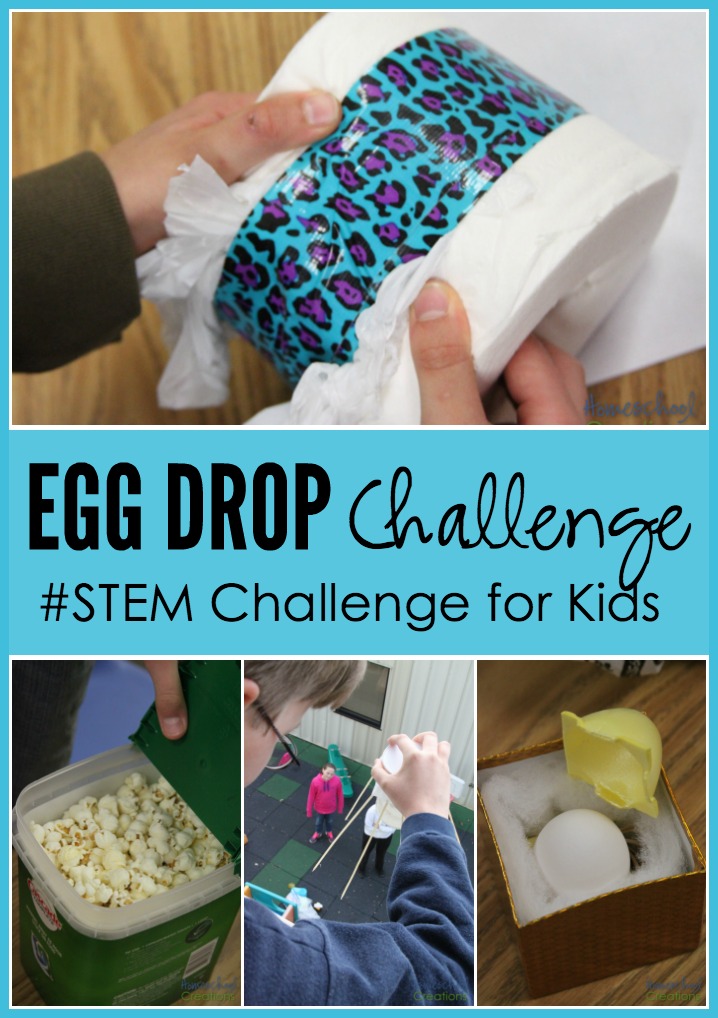 For our final co-op class, the kids were all challenged to create a device that would keep a raw egg safe from a second story window drop. They have had a blast with their prior STEM challenges this semester, and this egg drop experiment was no different. Seeing the various creative ideas each came up with to protect their eggs – and the groans and cheers that resulted was equally as fun as the egg drop itself!
The eggs were supplied when the kids arrived, but during the week prior there were a few guidelines to follow in creating a protective barrier for the eggs: the completed device could be no longer/taller/wider than 12 inches and they needed to use items they found around the house. This meant that if a parachute was added, it was also part of the 12 inch guideline, so it needed to fit within that parameter. And yes, I brought a ruler. A few kids had guessed beforehand and ended up making last minute modifications to have it fit.
Egg Drop Experiment Ideas
Ideas from the kids varied and it was much fun to see if they worked and hear their theories as to why they thought it would. Some had tested their devices before coming (and had success), but many waited to see how it would work.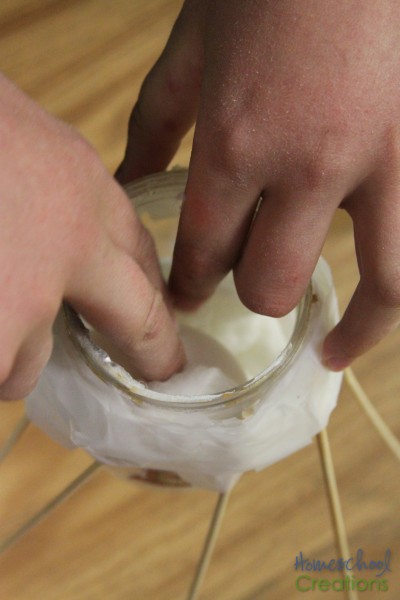 Our first egg drop used an old plastic jar lined with cotton balls galore. The jar was surrounded by skewers and adequately taped. The intent was to drop it and have the skewers cushion the drop so the jar wouldn't hit the ground.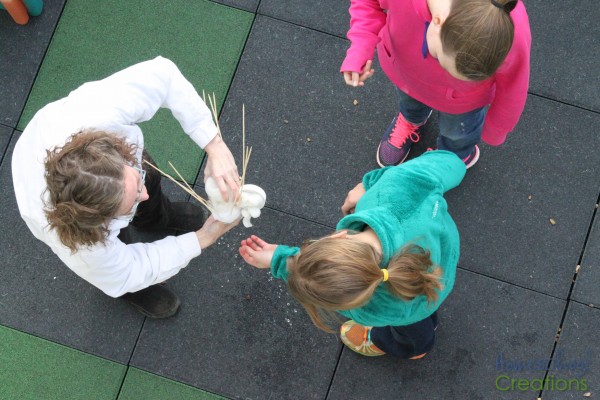 While the container flipped during it's drop, the impact wasn't enough to break the egg and the cotton balls did their job cushioning the blow. The only thing that did break the egg was trying to get it out of the jar. A success!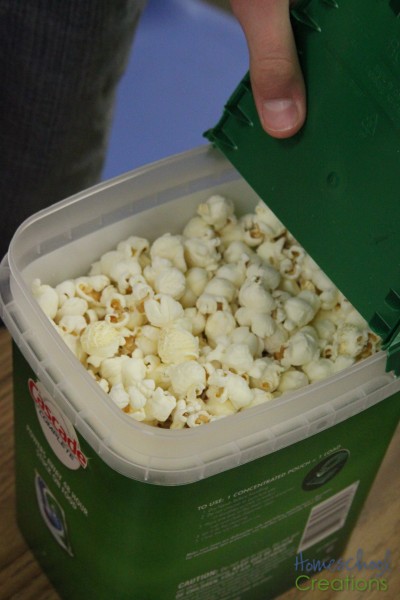 A recycled dishwasher tablet container filled with popcorn was the second entry. The overall container was very lightweight.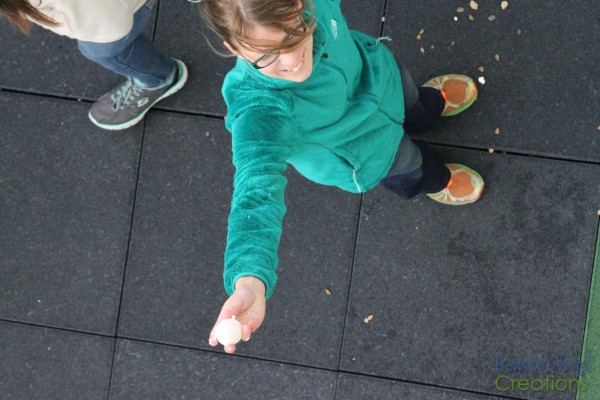 Another egg survival!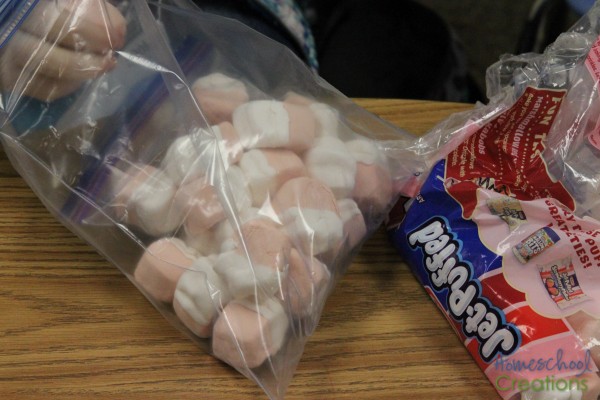 A ziploc bag filled with marshmallows and the egg surrounded by a gallon sized ziploc bag with more marshmallows was another entry. Predictions were looking good for this submission.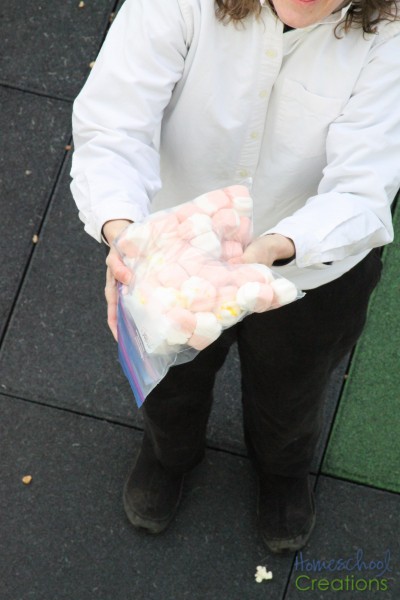 Unfortunately, the density of the marshmallows was enough to crush the egg and it made a fairly runny mess.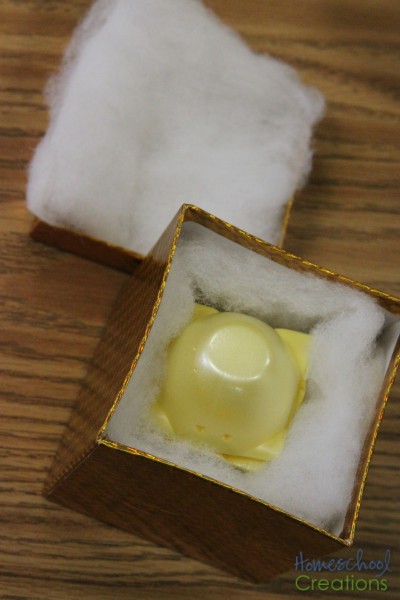 The smallest entry in the egg drop was a little box cushioned with cotton batting, a single egg carton styrofoam piece, all topped with rubber bands, the lid, and secured shut with a few rubber bands.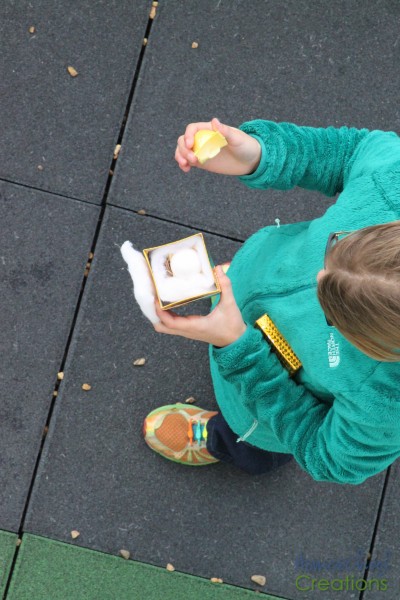 Even though it was so small, it worked beautifully!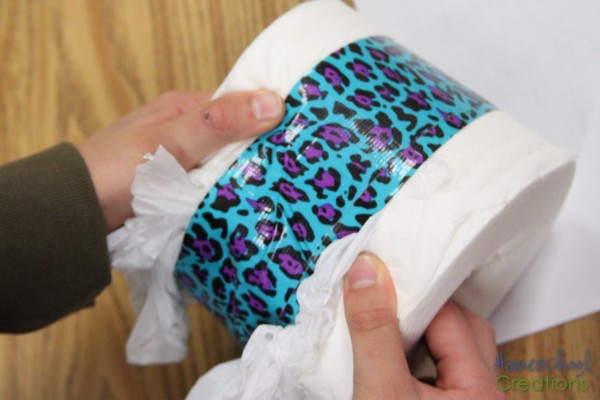 A single roll of toilet paper with the cardboard tube removed and wrapped in duct tape was a cozy home for another egg.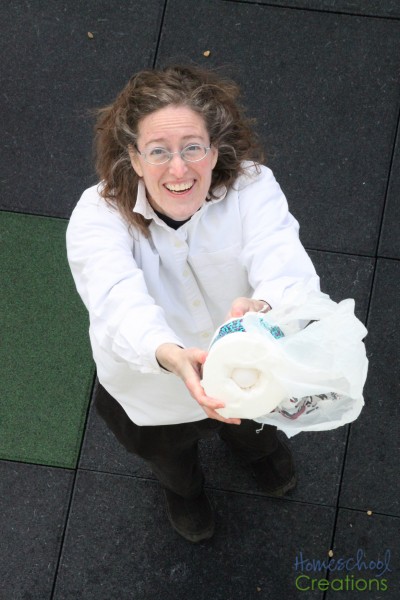 The squishably soft goodness of whatever brand used was enough to cushion the drop – another survivor!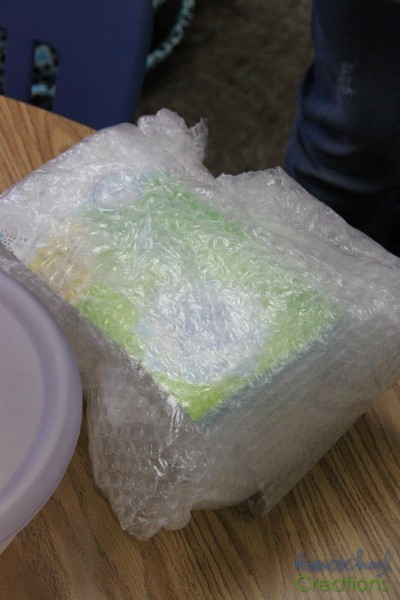 Bubble wrap around a small box was a last minute pull-together from one of the boys who may have forgotten to work on his assignment until the last minute. A parachute was also part of the plan, but was nixed due to size limitations.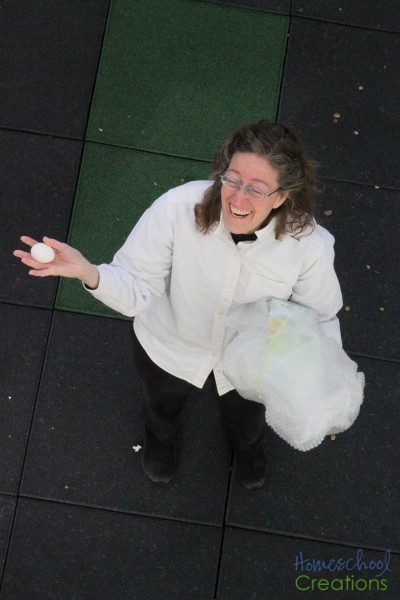 Fortunately his last minute effort paid off and his entry made it!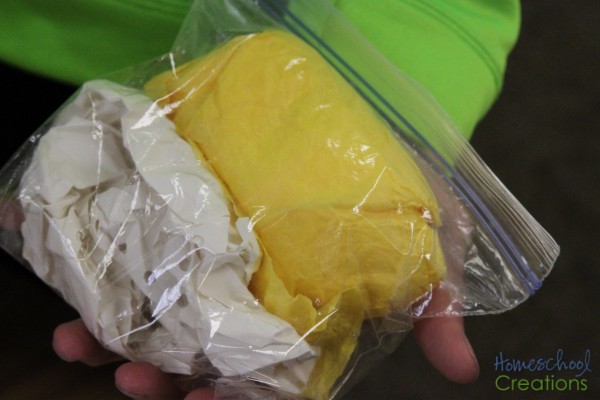 This next one was fairly simple: tissue paper surrounding an egg with extra cushioning inside a plastic baggie then placed in a paper bag with more tissue paper. It was tested several times at home with success.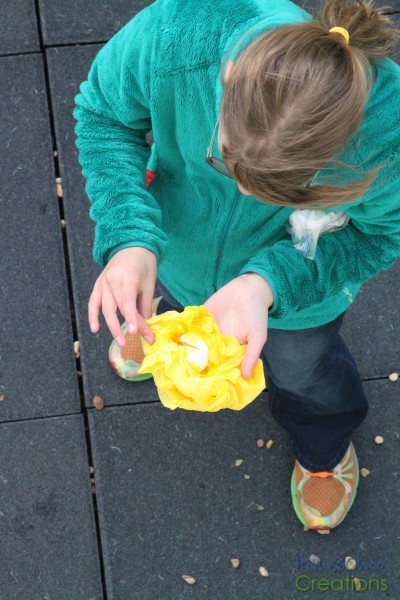 Unfortunately, the padding was not done the same as it had been prior, and the egg did not survive the official drop.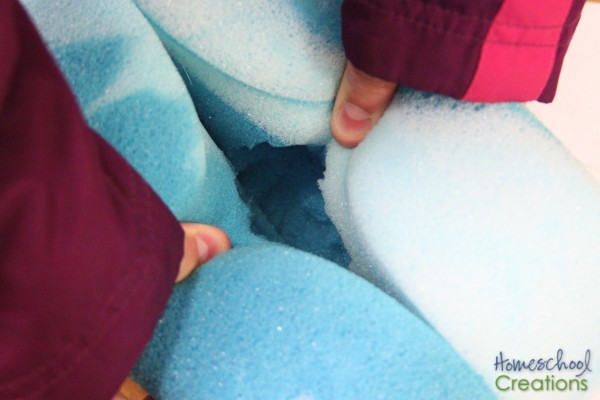 Someone's dad might be a little upset this summer when he realizes a few car sponges are missing from the garage. Originally this creation had a parachute added, but it needed to be removed because of size requirements. The sponges were glued together and a small space was hollowed out in the middle to house the egg.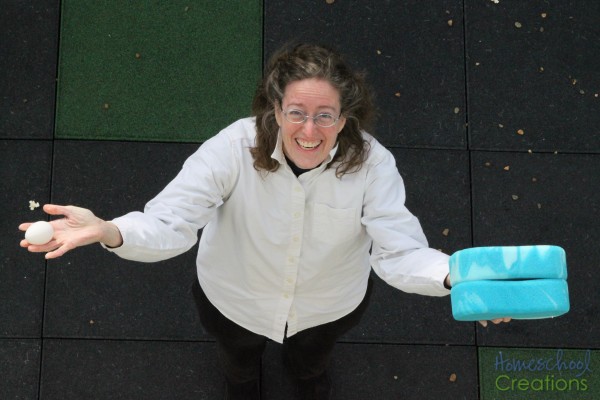 This one was a definite success, even after multiple bounces when it landed – and HIGH bounces at that!
Overall, this was such a FUN time with the kids and a great way to end our semester class together. Have you ever done an egg drop with your co-op class or kids at home? If not – have some fun and see who can come up the most creative idea!
Additional STEM Challenges