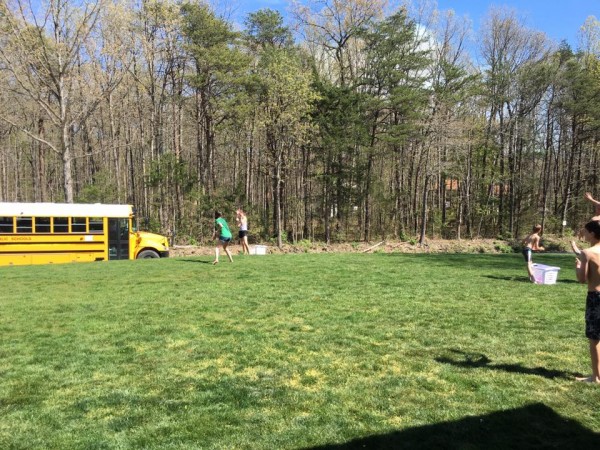 There's something incredibly and splendidly wonderful to see your kids running around the front yard, chucking water balloons at each other with visiting family, and watch the school bus drive by. It feels a bit mean and exhilarating all at the same time.
Such is the beauty of homeschooling. A full day of fun in the sun and a chance to enjoy the gorgeous weather while we have it.
And yes, I had to take a picture of the bus driving past when I heard it coming up the road. Because THIS is one of those moments that I want to have a definite image of for days that are tough.
Homeschooling has some wonderful, wonderful moments.