Rather than taking our typical break after each six week block, the kids (and dad and mom) decided to push through the next few weeks and take a full week off at Thanksgiving, and then a little more than three weeks off at Christmas. Somehow December manages to always get crazy fast, so we're hoping this will make it easier (and fun!).
Ready to see a few things that we've been up to? Apparently I wasn't super ambitious with the camera – but it's been a GREAT two weeks and we've gotten so much accomplished (I love that feeling!).
Learning about Wheels and Axles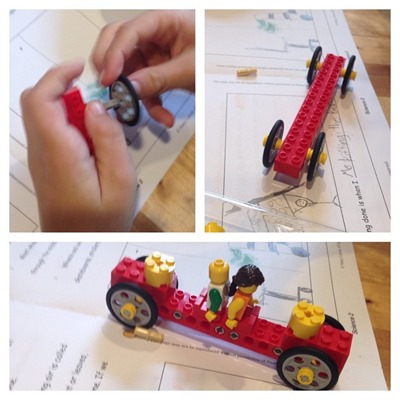 The boys are working together on Nancy Larson Science 2. The most recent unit has been on force, friction, and work. One lesson in our unit was about wheels and axles, so we pulled out our Lego Education Simple Machines set and put together cars to show how they move down an inclined plane. While many of our science lessons are already hands-on, adding LEGOs definitely made it even more fun! 
Parallel Learning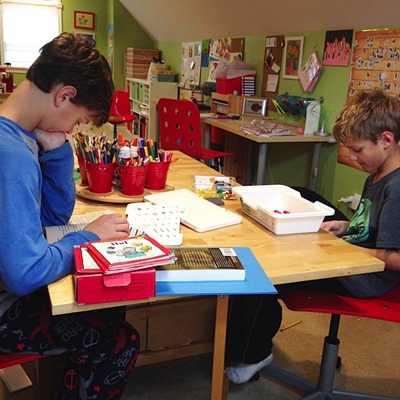 One of the things that I love about the above picture – two boys working on completely different projects (reading vs. LEGOs), pjs vs. fully dressed (ignore the crazy hair) – it's just a snapshot of what our days looks like. Granted, it isn't always quite this peaceful (or cooperative), but that's another part of our days, right?
A few of you have asked what books are sitting on the table next to Zachary. While I was cleaning off our shelves and pulling out things for my nephew, I found some old Scholastic Early Readers and had Kaleb go through them that morning. He was having an "I can't read" day, and it was so encouraging to him to FLY through almost the entire box of books in no time flat (encouraging for both him as well as me!). He was all smiles when he finished reading them, realizing what he COULD do.
Incidentally, the above picture shows Zachary working on his third book this year (yay!!) from his fourth grade reading list, and he just finished it up this week!
The Boy Who Chews…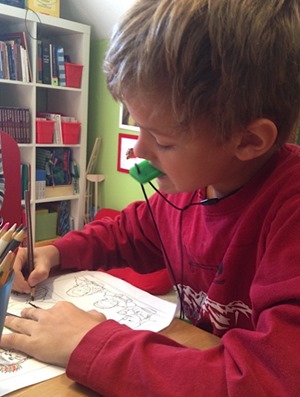 History is going great as well, although we are a bit behind on our history timeline – oops. Kaleb (sorry for the bad picture!) and the other kids have been using Chewigem pendants and tags the last week and a half. Honestly, I am really thankful for them, because Kaleb is a huge chewer and constantly has things in his mouth (typically Lego pieces) and that makes me super nervous. The Chewigem dog tags have kept toys and unsafe things out of his mouth and helped with a lot of the fidgeting in the other kids. 
Learning How Business Works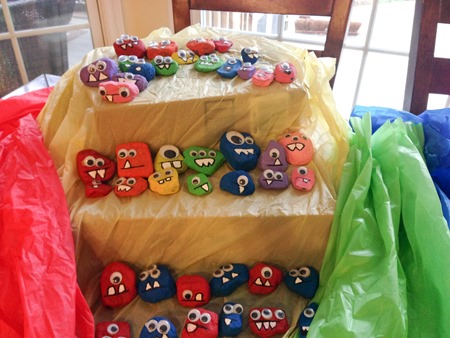 The 6th through 8th graders in our high school co-op are working on mini society projects. Essentially, the kids set up their own businesses, create their own society with jobs, currency, etc… and find out what makes money work – a little crash lesson in life.
McKenna is working with another girl in her class and they have been busy making as much as they can with as little cash expense as possible. They have created rock monsters (made with googley eyes and cheap paint), t-shirt bracelets (using old t-shirts), and monster bookmarks that sit on the corner of book pages. It's been a great experience to discover what works with marketing a product, how much time to budget for projects, and what products are worth the time/effort and have the best cost/effort ratio.
Listening to Books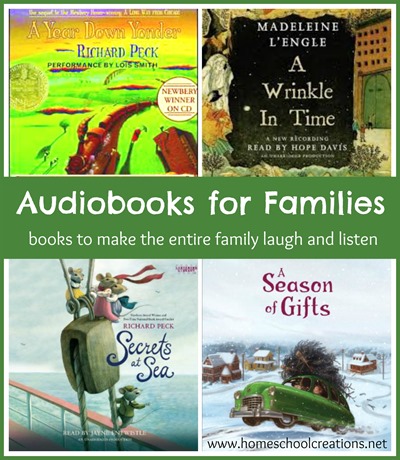 Last week I shared some of the recent audiobooks we've listened to as a family. Richard Peck has been a favorite author in recent weeks, but we're headed back to the library this week to see what else we can find!
Time Away with (One of) My Girls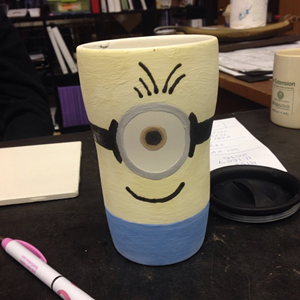 I'll be sharing more soon, but this past weekend McKenna and I had a weekend away to have our talk on friendships, peer pressure, dating, and the S.E.X. word. Oh my goodness. It was such a completely different weekend than my weekend with Laurianna, but it was so absolutely wonderful. We did things that spoke to her heart, including spending time working on a special mug at a local pottery place. She has big plans for the finished mug, including toting it to church for Sunday morning coffee – love it!
On the Mom Front
The kids haven't been the only ones busy around the house. I'm slowly working on my November book list (shockingly, I got distracted with two other books, but have finished two of the books in my pile, Start: Punch Fear in the Face and A Lady at Willowgrove Hall. I'm almost finished with Parenting with Love and Logic and Six Ways to Keep the Good in Your Boy – again, so helpful if I focus on ONE book at a time!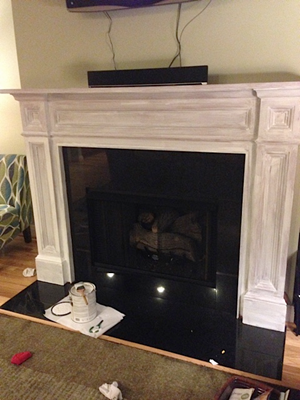 I've been working hard on my November goals too. Our living room is currently a work in progress, but it's getting there! We've emptied out our entertainment center, moved our tv, primed the mantle, and we're now prepping for full painting and bookcases on either side of the fireplace. Painting over the wood is killing me a bit, but I think the end result will be beautiful, so trying not to panic! (fyi – I hate, hate, hate decorating).
What have you been up to with your kids?
Linking up this week with Collage Friday and Weekly Wrap-up!