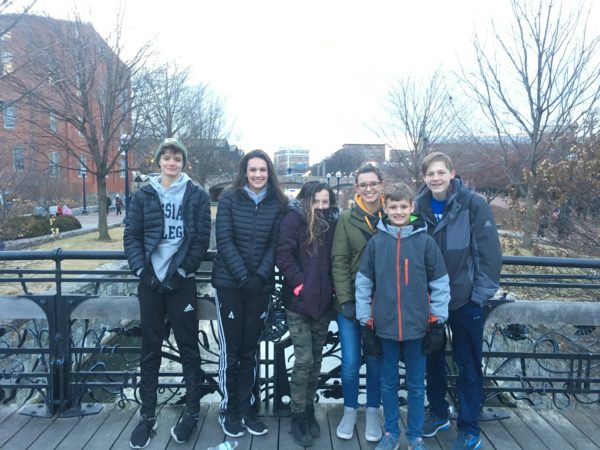 This week has been fairly boring (to say the least). Not much out of the ordinary, but another week finished – and that's always something to celebrate. On the bright side, we were home a bit more this week and didn't have quite as many errands or appointments. And that is a wonderful thing.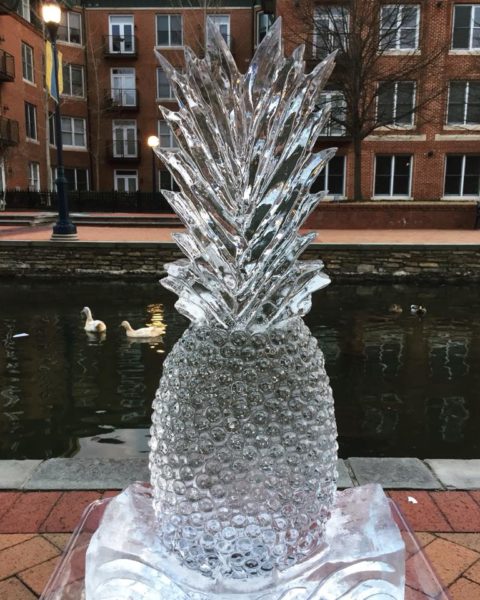 Last Saturday we took a trip to Maryland to visit with friends for the day. Frederick, MD has a cute downtown and on the first Saturday in February they have a Fire & Ice Festival with ice sculptures all over the town. It was FREEZING (understatement). Good for the ice, but for people, not as much. :)
The BEST part about this trip though was hanging out with friends. Hope (the mom) has been one of my best friends since our senior year of college, and we have vacationed together over the years and even though we live quite a bit apart, we try to meet up once or twice a year to spend time together – and I love that our kids can have fun together too. Just makes my heart happy.
5th Grade Happenings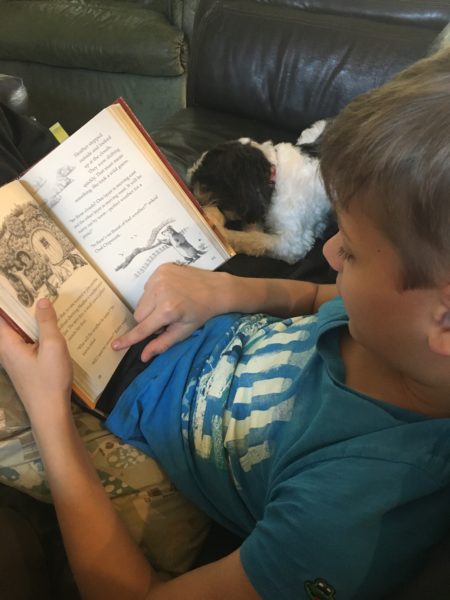 Reading is moving along. I cannot stress how much attitude truly plays into how this area of our day goes. Kaleb isn't always thrilled about reading, but when he is prepped and willing, the reading itself runs smoothly.
Kaleb's day at private school last week was much fun. His biggest disappointment was not being able to finish all 50 of the questions on the math quiz they took. It was a timed test (which we haven't done at home), and he was only able to get 48/50 answered in the time frame, but managed to get them all correct. He was just mad he didn't get all 50 done. We have been cracking up about that all week.
7th Grade Happenings
Zachary has been working hard this week too. He has worked ahead and finished both science and the Who is God? series, so his focus over the remainder of the year is his math, reading, vocabulary, writing, history, grammar, and whatever other fun things we add in over the weeks.
9th Grade Happenings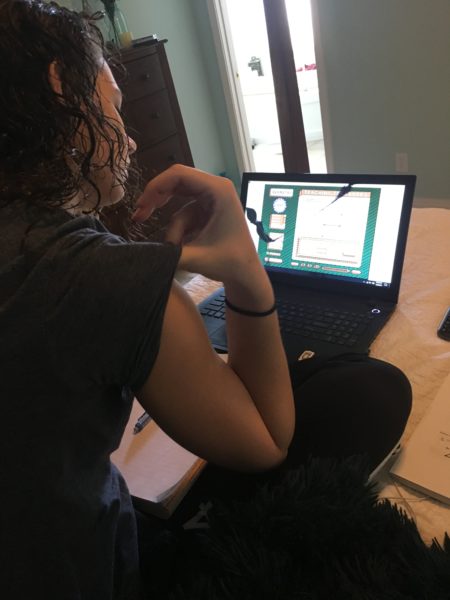 McKenna's laptop is having a bit of a screen issue. She and I may have differing opinions on how and why that happened, especially since she has a newer laptop (cough), but we going to have to deal with it at this point.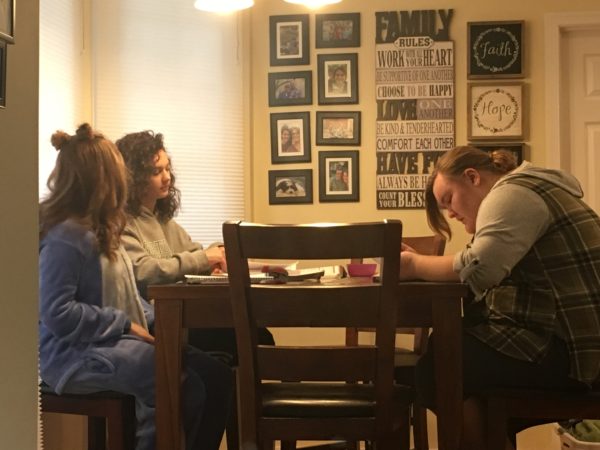 Our co-op class on Tuesdays (literature and personal finance) has been moving along. We're reading Julius Caesar right now, which is fun since the boys and I have been learning about him and the Roman government during his time this past week. And bonus for co-ops at home – you can wear your sloth pajamas and have fun with that.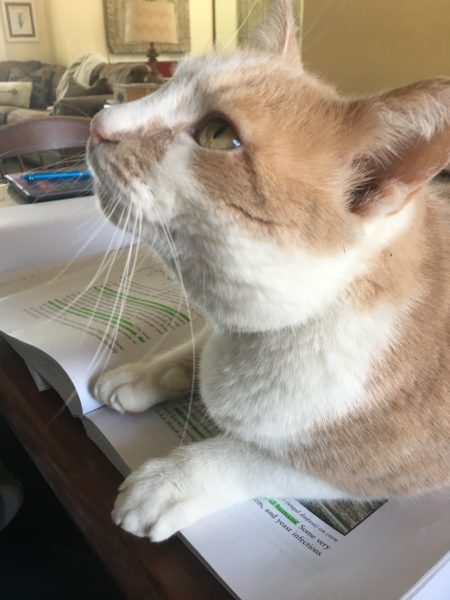 This is the other aspect of homeschooling that can be rather hilarious at times. :) On Thursdays we hang out at a friend's house for biology, and often we have furry company that feels anywhere is acceptable to relax.
11th Grade Happenings
The weather this week (ice and a little snow) meant that Laurianna had one of her classes cancelled, but otherwise she has been working at a nearby pool lifeguarding and also prepping for a youth worship night at church this coming Sunday.
Mom Stuff
Every Wednesday in February our church is hosting a Bible study night and providing childcare which I am helping head up this month. The kids and I helped with this last year and it was a lot of fun (and crazy), but this year while Rick takes a class, the younger three and I are helping again (Laurianna has class).
I haven't had as much time for reading this week but am really hoping to have some time this weekend to sit down and focus. The book I'm currently reading, Godspeed, is one I'm loving, but it's one that requires more of my attention because I am gleaning quite a bit from it and don't want to miss anything.
That's about it for our week – how have you been and what was a great part of your week?