The weather here this past week teased us quite a bit! We went from freezing to in the 70's, making us all start itching for spring!! I don't know how it's been in your area, but we are d.o.n.e. with all the cold weather. (Maybe I'm being whiney.) We're ready to get outside and enjoy flowers blooming, trees budding, and all the goodness that spring brings!
Here's a peek at a few of the fun activities that you all shared last week during Preschool Corner. After you link up, don't forget to stop by and visit a few other moms and say hi!
Bunny Tail Sensory Bin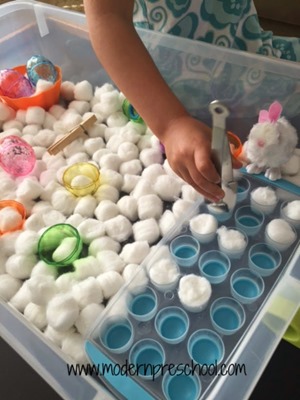 Sensory bins and tubs are always such a huge hit with kids! Modern Preschool shares a cute idea for a bunny tail sensory bin, just in time for Easter!
Flower Cards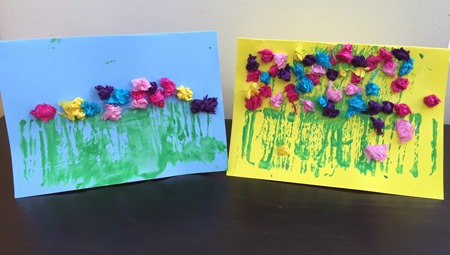 If the flowers aren't yet blooming in your area, bring a little color indoors with these cute flower cards from Wugs and Dooey. There is probably a grandparent or two that would love these too!
Clothespin Bunnies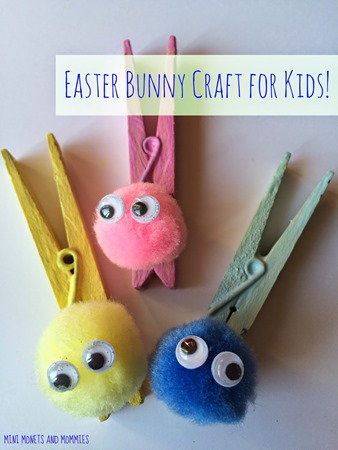 We seem to always have tons of clothespins hanging around, and these little clothespin bunnies from Mini Monets and Mommies would be a fun Easter craft to make.
Disappearing Colors Experiment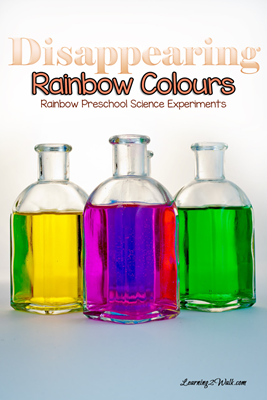 Here is a quick and fun science experiment from Learning 2 Walk where you will make colors disappear. Such a fun idea!
Garden Sensory Tub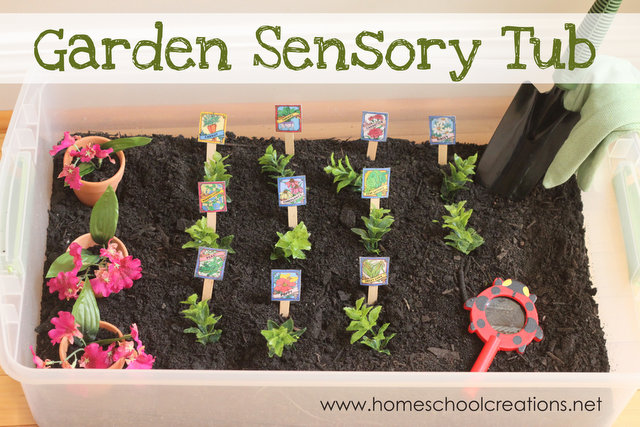 Getting our hands dirty and digging in the soil is fun, no matter what age you are! Our kids loved this garden sensory tub – and it was easy to take inside or outside to play with.
Follow the PreK and Kindergarten Community Pinterest Board
Each week I am  pinning many of your links onto the Preschool and Kindergarten Community Pinterest Board. I'm a visual person, so having pictures to help me remember posts is super helpful. Be sure to jump over and follow the board – and find some fun ideas at the same time!
Were You Featured in the Preschool & Kindergarten Community?
If you were featured in one of the weekly posts, feel free to grab the button coding below and display it on your site!
Link Up with the Preschool and Kindergarten Community!
Share what you are doing with your kids! Please link your exact blog post to the Mr. Linky below and link back here too! Grab a button for your post and be sure to take a minute to visit the person who linked up before you.