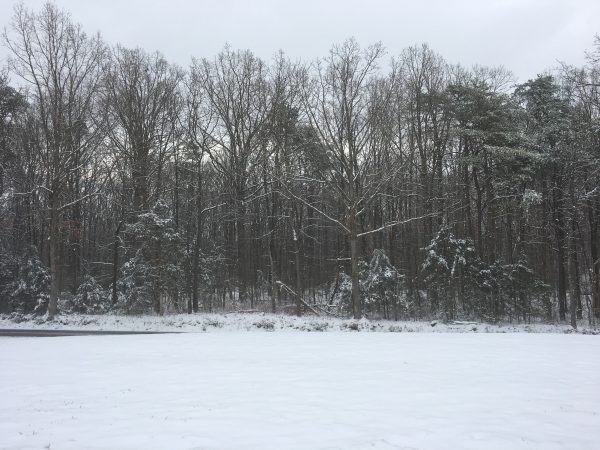 When the local school system decides to take a day off, one of the bonuses to homeschooling is we can keep going (and finish our year up early). But some days – some days it's nice to jump in with both feet (boots on) and roll with the weather.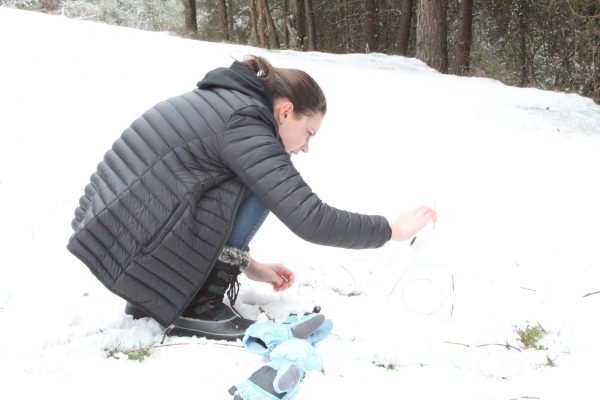 Our area hasn't had a lot of snow this year. Flurries at best and overall it's been rather disappointing. With the threat of a (potentially) lovely storm coming our way, I decided to be preemptive and say "yes" to a snow day – and we called it before in the local school systems did (grins). Two friends were invited to share in the fun, spend the night, and take full advantage of any snow to come our way.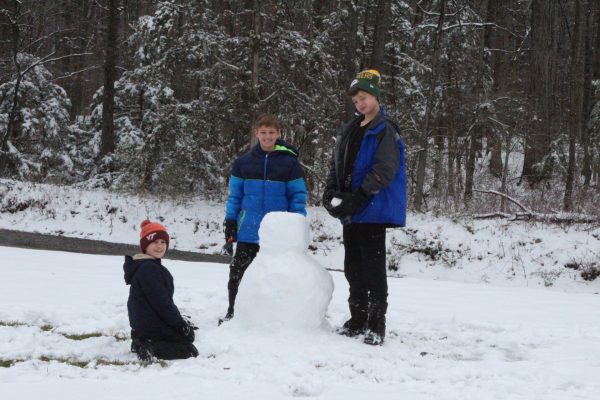 Zero school. Just fun and playing in the snow and enjoying our time with friends – IN THE MIDDLE OF THE WEEK, no less. Rebels that we are. For me, it was definitely a moment to stretch myself. Because typically I would be trying to squeeze in a few of our subjects and get it all done. My challenge to myself was to stop and just embrace the day for what it was – a snow day and rest.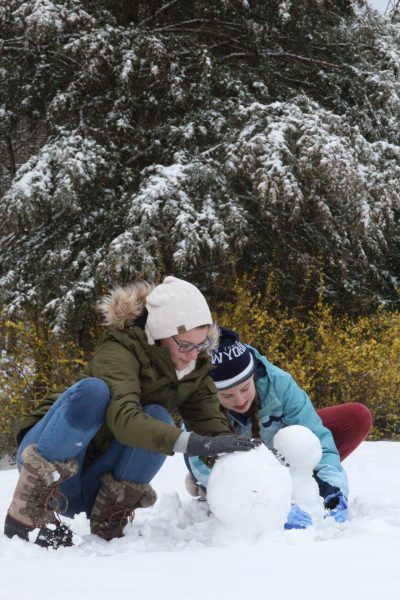 Were there things we could have worked on today? Absolutely. Will we find a way to work it all into the rest of our year? Definitely. Is this a day the kids will remember – building silly snowmen with their friends, drinking hot chocolate after playing outside and getting soaked, goofy pictures, and making snow cream.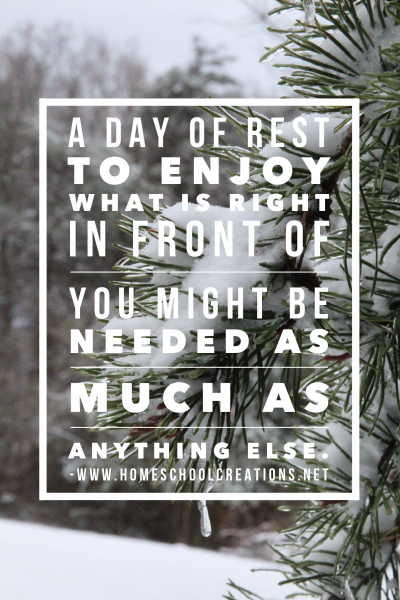 Sometimes, despite the schoolwork and stuff that needs to be done, you just need to say "yes." The day of rest (and fun) to enjoy what is right in front of you might be needed as much as anything else.
Schoolwork will be there tomorrow, but the opportunity may be gone – all too soon.