If you'd like to add in a little math learning for St. Patrick's Day, this printable set has a little bit of everything to help you out and make it fun!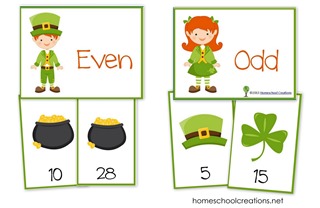 Sort numbers by even or odd with this simple activity. If your child isn't quite ready for that, use the numbers to work on numerical order from 1-30 (or as high as you can go). Another option is working on counting backwards, first from 10 and then from 20.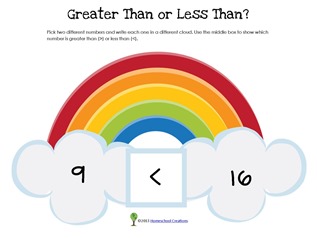 Talk about greater than and less then with this rainbow activity. Write two different numbers in the cloud and then draw the greater than or less than sign in the middle. This activity is also a great way to get in a little number writing practice as well as understanding the concept of greater than and less than.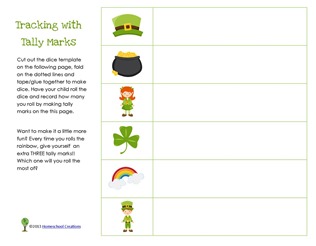 Tally marks are another area to focus on, so roll the St. Patrick's Day die to get in some practice for this. You can slide it into this Dry Erase Activity Center and play it several times.
Just a few fun printables to share, but hope they are a help to you all as well! All of the above pages are in the file to download below.
Don't Miss These St. Patrick's Day Printables!
Spring-themed Printables for Preschool and Kindergarten
Spring will be here soon! If you are looking for a few more spring-themed printables and learning fun, be sure to check out the following links: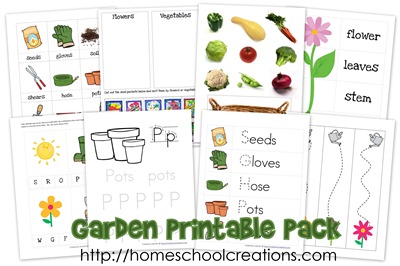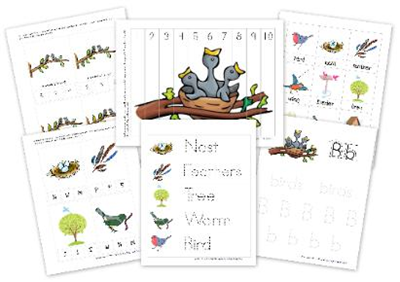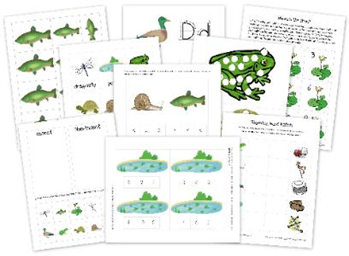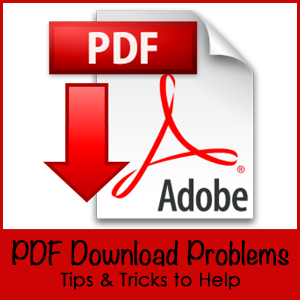 Having trouble downloading or printing this file? Be sure to check out the post on PDF Download Problems for tips and tricks on getting the files to download properly. The solution is usually something simple and quick!