In our home I'm not much for clutter, knick-knacks, or items that do not have a specific purpose (or dual purpose). If it's something that will just take up space, it's likely that item will find another home quickly.
More recently something was introduced into our home, and while it takes up a little more space, it has become so very well loved – dare I even say, coveted. Every time I turn around, it has moved because one of the kids has claimed it for the day or week.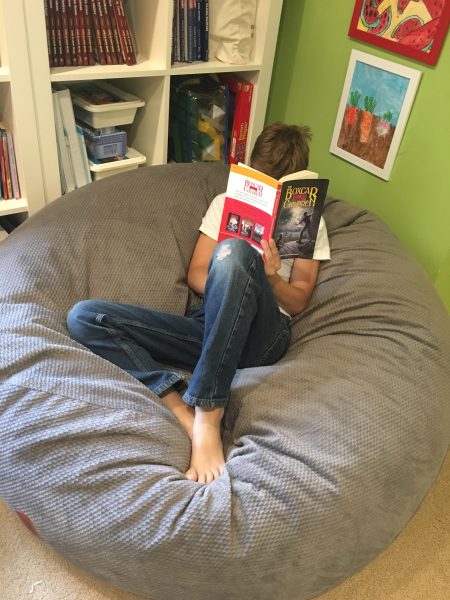 We have been thrilled to have a CordaRoy's convertible bean bag in our house the last two months. Not only has it provided much comfort all over (it's been dragged from the basement to the schoolroom and everywhere in between), but it serves a dual purpose – a queen-sized guest bed! It may also hold a special place in my heart since it is the perfect place for a certain 10 year old and me to curl up and read together.
You all – the people who put this beanbag together are genius. It has been such a wonderful addition to our house and I have been telling everyone how much I love it, especially because you can use it in multiple ways.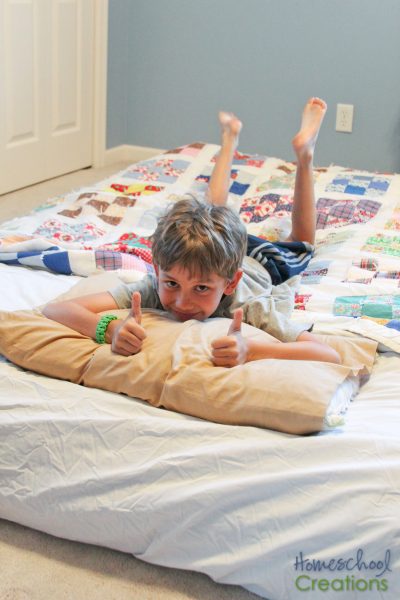 Before we received our CordaRoy's bean bag, we had purchased a trundle bed to slide under our boys bed when friends came over. Let's just say, the next morning I found the kiddo sleeping on the floor because the trundle was so uncomfortable. To be fair, we invited this same boy over again to test out our convertible bean bag – he was thrilled to test it out and LOVED it. :)
Needless to say, that trundle bed is now considered taking up unneeded space and is leaving the house. We have a much better alternative with our bean bag!
Here's Why We Love Our CordaRoy's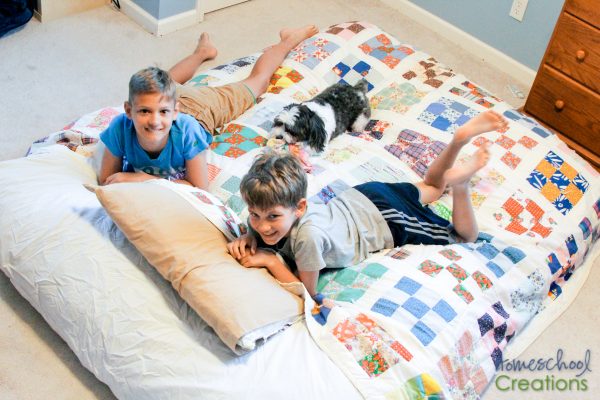 It can be used multiple ways – beanbag or bed. I mentioned that I'm not one for clutter. The fact that the bean bag is easy to move around the house and be used as a bean bag some days or opened up to make into a bed, makes it so worth it to us. Our kids are getting bigger, so having the queen-sized option is great, especially for visiting guests. We were able to use a standard set of queen sheets without any issue (bed side is 60 x 80 x 10"). Check out their size comparison chart for a visual: youth, full, queen, and king.
Additionally, there are multiple cover options. We have the charcoal chenille queen sleeper and the color blends in all over the house and is also a soft, plush fabric. Corduroy, velour, faux cowhide and other cover choices are also available.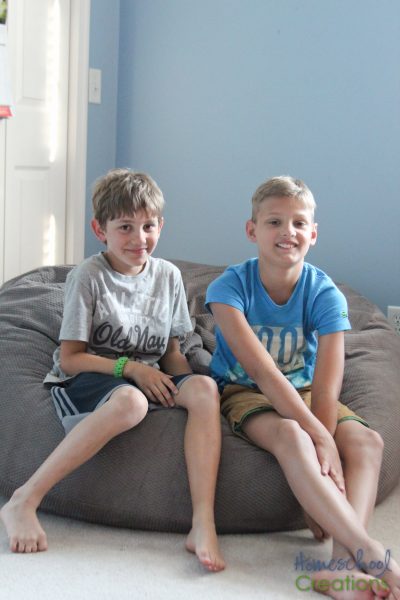 It is super comfortable. Our kids don't quite fight over the bean bag (other than they each want it in their own room), but this is a bean bag you just sink into and don't want to get out of. Don't worry adults – I promise you will be able to get up. Trust me. I've done it.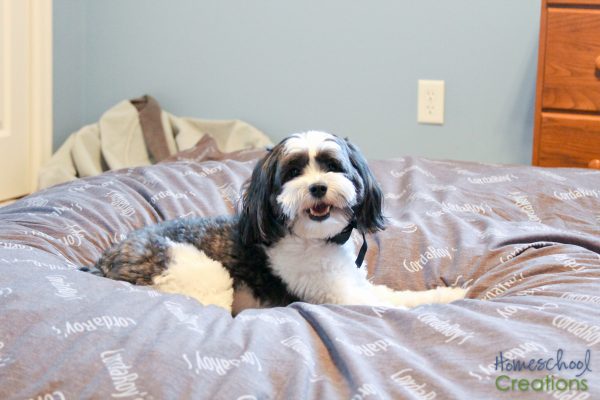 Packed full of memory foam, it envelops you and you will love it. We've recently switched to memory foam pillows and the comfort of both together is fabulous. There's also another member of our house who loves it and won't stay out – our pup, Addie. She's rather hilarious in it, curling up whenever she has the chance.
It will LAST. We've had other beanbags in the past and hands-down this one feels different and doesn't compact after a lot of sitting, jumping, or sleeping. Besides that, it has a LIFETIME Guarantee. This may seem insignificant, but after many a flat bean bag, this is a big deal for us.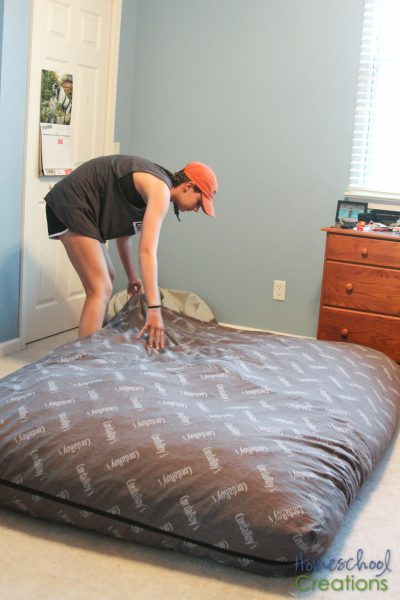 Setup is super-easy. When you want to convert the beanbag to a bed or vice versa, it will take only a few minutes (we may have timed ourselves at just over two minutes). One of the kids and I were easily able to do it together (their demo on folding it like a taco is very helpful). Take a quick 30 second peek at the video below to see how easy it is.
A Special Discount for You!!

CordaRoy's has offered my readers a 10% discount on any purchase they make. Use the code PXQU during checkout and you'll save.
Right now bean bags start at just $99 (youth size), so it's the perfect time to shop. Additionally, any order over $250 receives free shipping – so double savings for you!
Truly you all – this is something your family (and friends) will use and enjoy for years and something our entire family recommends to yours. I am beyond thrilled with this beanbag and know you will be as well!
Click HERE to learn more.