Last week the final few books needed for our upcoming year were ordered and almost everything has been delivered (woot!). Monday I was able to spend some time printing off student planners for both McKenna and Zachary. Before I print off my homeschool planner, I need to make sure I'm not missing any subjects (because that's happened in year's past and it drives me nuts when I've printed something off incorrectly…).
The week itself was pretty full though and didn't leave much room for me to work on anything else. Monday morning I had my last visit and set of xrays at the orthopedic center for my arm and received an ALL CLEAR. It's healed very well and I have almost full range of motion in the arm. For now, it's just a matter of building back strength in that arm, but it's great to not worry so much about it!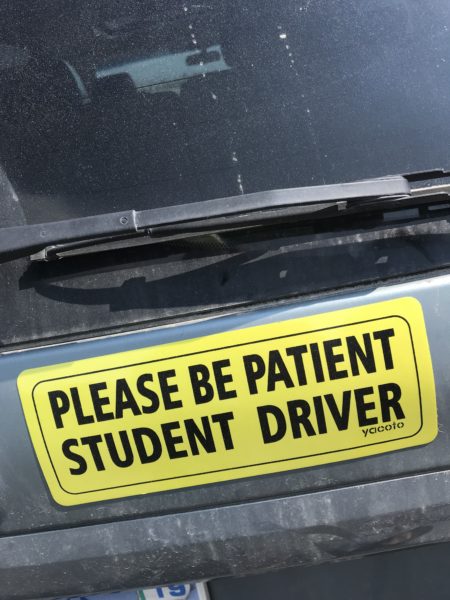 McKenna has been working on her driving skills since she received her permit just before we left for Europe (please ignore the dirty car – we've had a lot of rain and live on a dusty road). She's mainly been driving up and down our road, but we saw these signs on a friend's car and decided to get a set for our van too because she feels a little "safer" letting others know to be patient if they are behind her. No kidding, the first day we were out driving with them on the van – someone was driving so.very.close to her. Just makes a mom's heart beat 1,000 times faster and pray harder.
The other thing McKenna needs to start soon – her online drivers ed program. We used this same program with Laurianna and it was great and tied in well with her behind-the-wheel portion.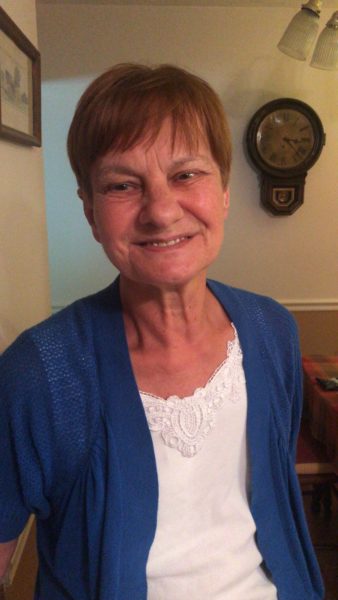 One of my brothers flew in from Maine early Wednesday morning (as in 12:30 am) just in time to head to the hospital to be with my mom for another surgery. A few months back she found another lump in the same area she had a cancerous mass removed last year. She waited until we were back from Europe and had a biopsy done in June and we found out that it was definitely cancerous. This week's surgery removed the rest of the area and was a little more intense, and she was able to return home on Thursday thanks to a wonderful doctor (and my brother who is hanging out with her there).
This summer has really been quite a bit of an emotional roller coaster in regards to my mom and the various other things happening in our family – to the point that some days, it's just overwhelming. If anything, I cannot say how much I appreciate the strength and support friends have provided through texts, prayers, hugs, and just letting tears flow. Quite honestly, it's one of the reasons we aren't quite where I thought we'd be with the upcoming school year, but I've really come to a point of peace with that as well. Moving into our thirteenth year of homeschooling, well – there's a lot of comfort in that, especially as I realize we have a lot of familiar programs we use and an overall routine that has served us well – and will continue to do so.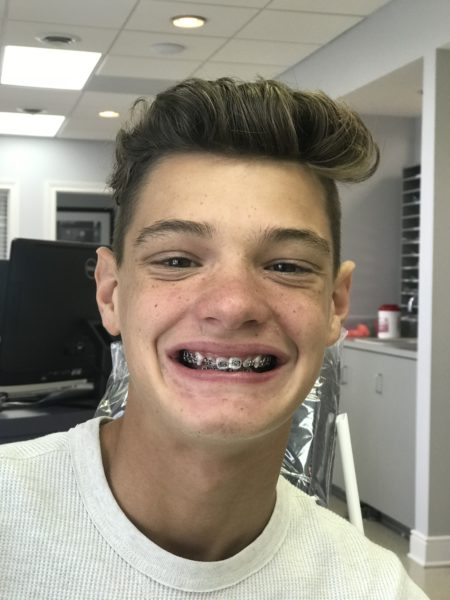 Thursday marked one more change too in our family: another set of braces. We knew Zachary was going to need them and finally had the chance to put them on this week. He isn't necessarily thrilled with the prospect of two years in braces (and is hoping his teeth will shift sooner!), but he does look forward to having his mouth and bite feel better. :)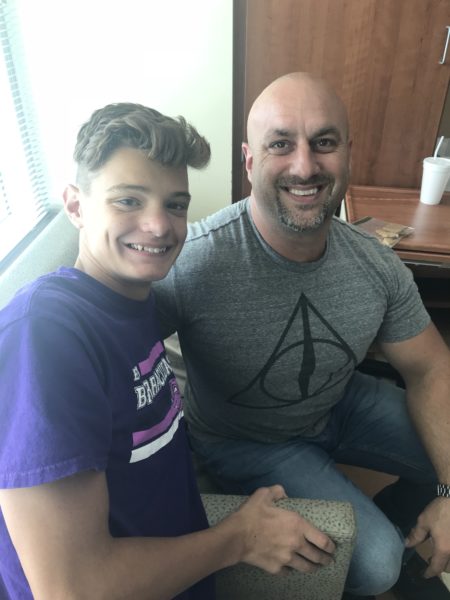 One of the best parts of the week though? I get to spend some time with one of my brothers. He lives quite a bit away and the last time we were able to see him was almost two years ago, so it's great to spend the time we can together and the kids always look forward to his visits too.
That's it for this week – how are YOU doing in your school plans?