We were sent this album to listen to at no cost to us. All thoughts are my own.
If there is one thing that I've learned over the years, it's that our kids can learn just about anything when it is put to music. We were recently introduced to a new album, Psalm Songs Volume 1 from Corner Room Music, and it was immediately a hit with everyone in the family (parents included).
While we desire our kids to understand our faith, there is truly nothing more important to us than having Scripture firmly planted in their hearts. For me personally, there are verses I learned as a child that frequently come to mind and we have seen firsthand how Scripture being sung/played in our home has made a literal difference in attitudes.
Several years ago our youngest was having a ROUGH day. And by rough, I mean screaming, crying, tantrum throwing of epic proportions. I had done about everything I knew to do: ignored, comforted, wanted to cry myself. After two hours I finally left the room for a moment and felt that I should turn some scripture music on. The change was almost immediate. Within a few minutes, he had stopped crying and was running around happily, singing with the music. That made me think of David playing and singing for Saul and how music calmed him and reached him in Saul's most desperate moments. The same is true for us today!
About Psalm Songs, Volume 1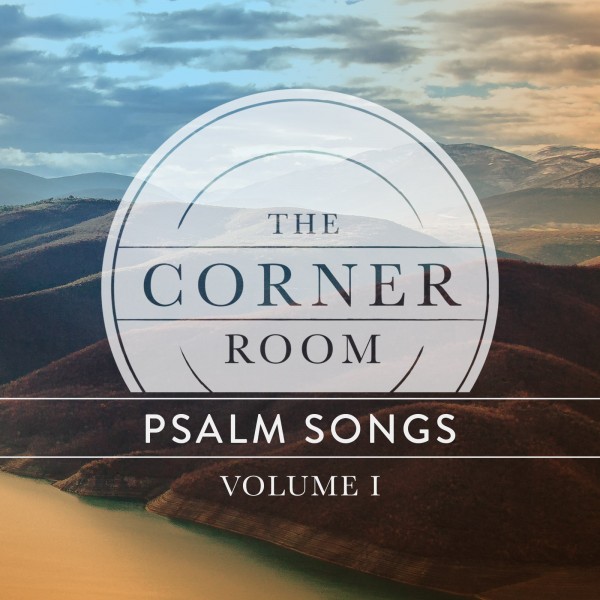 The Corner Room recently released an album based on ten verses from the book of Psalm. Each song is taken word for word from the ESV version of the Bible and put to music. Putting Scripture to music and having it sound good is hard, and they have done an amazing job making the music relevant and enjoyable not only for children, but for the entire family.
As the Psalms are diverse in their character and intent, so is the musical character of this collection – rock, folk, bluegrass and modern worship are genres you'll hear on this first volume.
There is truly a little bit of something for everyone on this album, but most importantly, it's the Word of God being sung over us and being embedded in our minds and hearts. THAT alone means the world.
Psalm 23 | The Corner Room from The Corner Room on Vimeo.
Listen to a few clips from the songs HERE on the Corner Room website and take a peek at the video above to get an idea of what their album is like. You can also listen to different clips of all the songs on their website. Psalm Songs, Volume 1 is available for purchase from their website and also as an mp3 download from Amazon.
A Giveaway for YOU!
Corner Room is generously offering FIVE downloads of their album to five readers. Please be sure to thank them for that!! Giveaway is open until Monday, April 4, 2016 at midnight. Giveaway open to all readers, US and otherwise.
Follow the directions in the Rafflecopter widget below to enter.