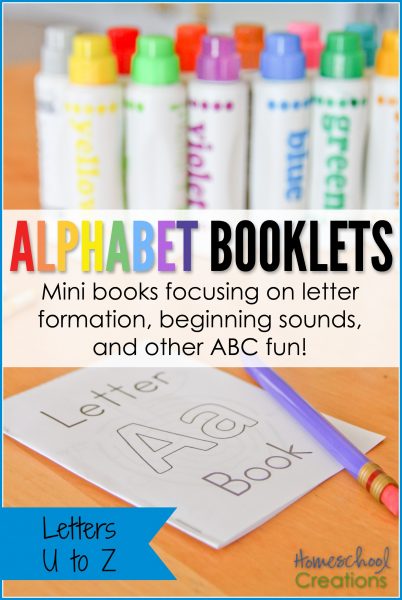 Every few weeks I have been sharing a set of alphabet mini booklets with you. Today I have a brand new set to share for the letters U-Z. My friend's daughter and I have been working through these booklets a few letters at a time and having fun together. The booklets are very simple and fold up into a quarter-sheet size – perfect for smaller hands.
A Peek Inside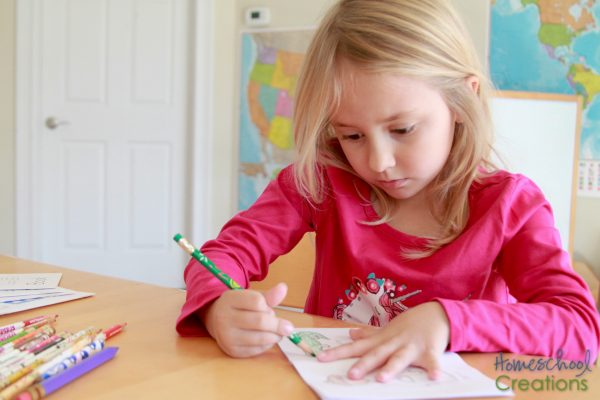 Each of the letter sheets prints off double sided onto 8.5″ x 11″ paper and folds to a quarter-sheet sized booklet. There are a total of 8 mini-pages for each booklet and inside you'll find the following:
Cover – color in the block letters as you talk about upper and lower case letters and the sound the letter makes
Finish the Maze – find your way through the beginning sounds maze
Trace the Letters – trace the upper and lower case letters
Do-a-Dot upper and lower case – use crayons, paint, stickers, or other art mediums to color the circles
Color the Picture Words (2 pages) – color and say the words that being with the booklet letter
Words I Know – write down all the words your child knows that begin with the letter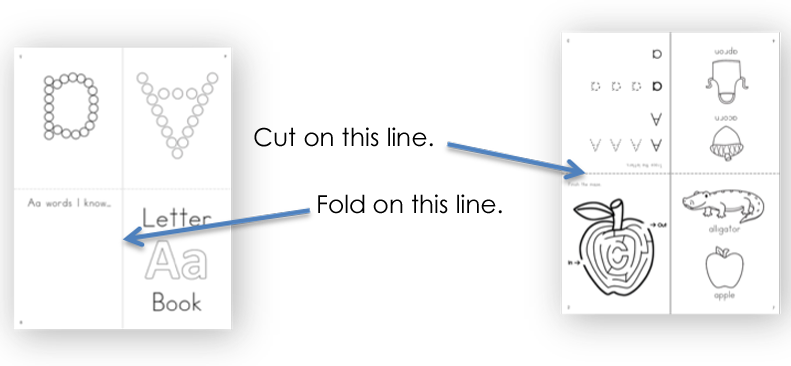 Once printed, cut along the horizontal dotted line. Stack the papers (pages are numbered) and fold in half on the solid line to create a mini booklet. Borderless printing is recommend (an option in most printer settings).
While it's a little hard to show you every single page from every single booklet, here is an up-close sampling of what each booklet includes.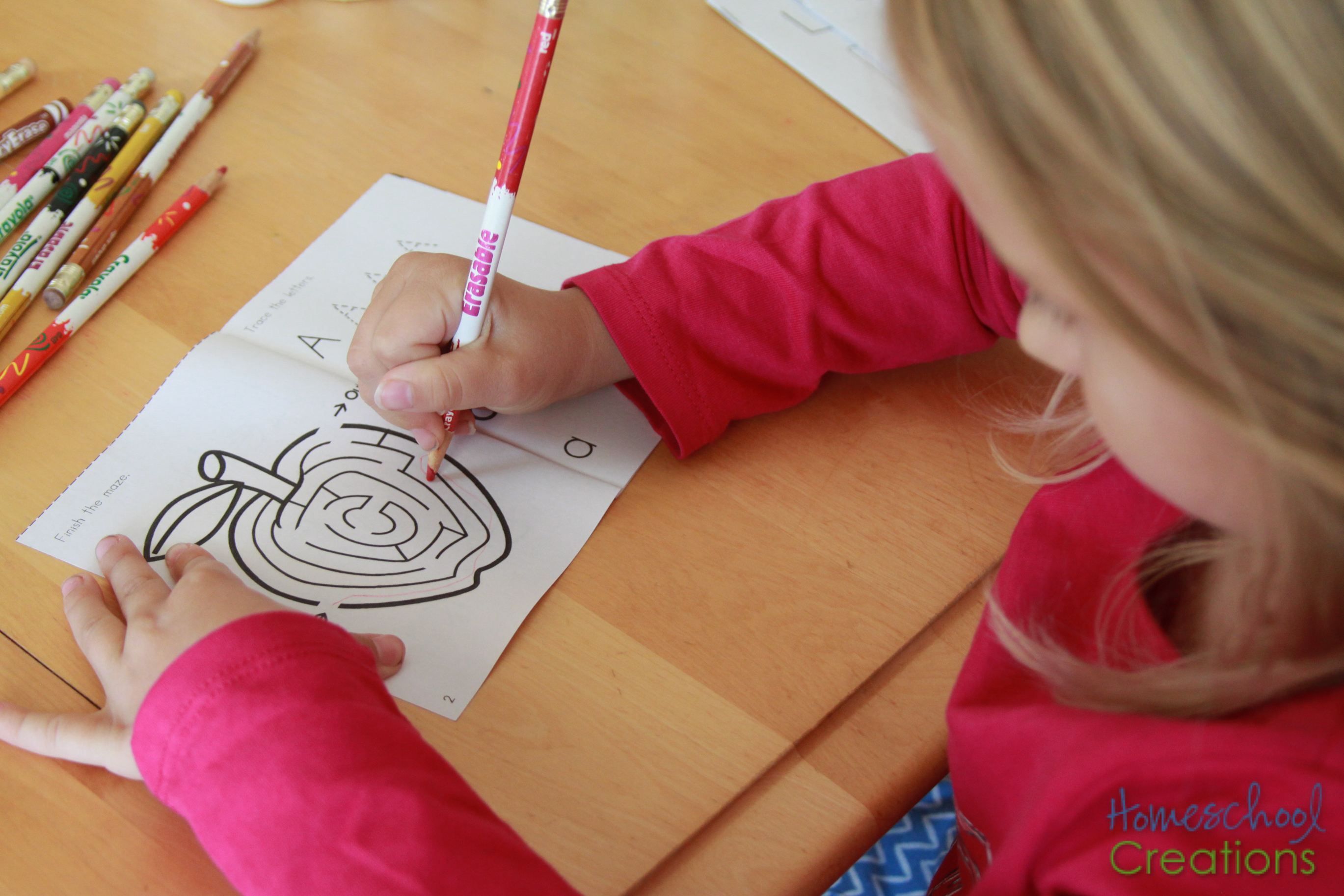 Purchase the full set of letter booklet bundle in my Teachers Pay Teachers store that includes a bonus set of the picture mazes you see above!
Download the free U to Z set by clicking below. Enjoy!

Don't Miss These Printables!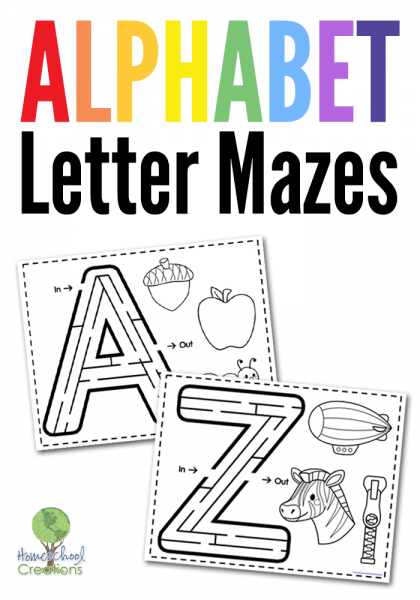 If you enjoy these printables, you may also want to check out these A to Z Alphabet Mazes!