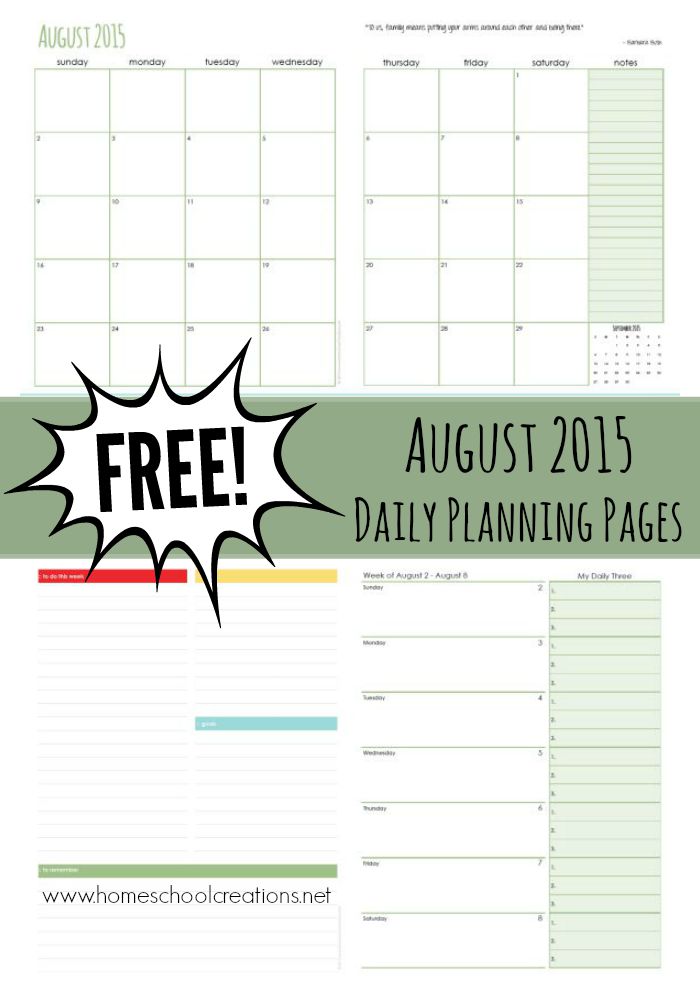 August – just about time to start school here, but there is still a little bit of summer left to enjoy and savor. I am excited to share a few more pages from my yearly personal planner with you all this month. If you want to have a central place to keep track of your goings-on in August, feel free to share and download the planning pages below.
How I'm Using My Daily Planner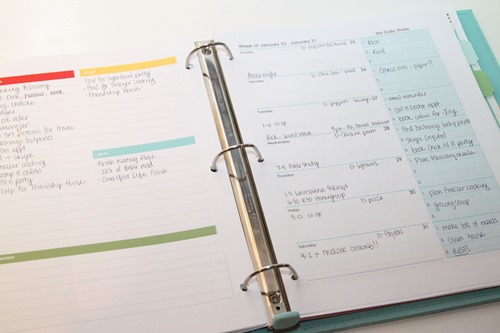 If you'd like to take a look at how I've set up my yearly planner, I've explained it more in this post here, as well as given links to my favorite binder and colorful tabs (because pretty makes life fun too, right?).  
Download the August Personal Planner Pages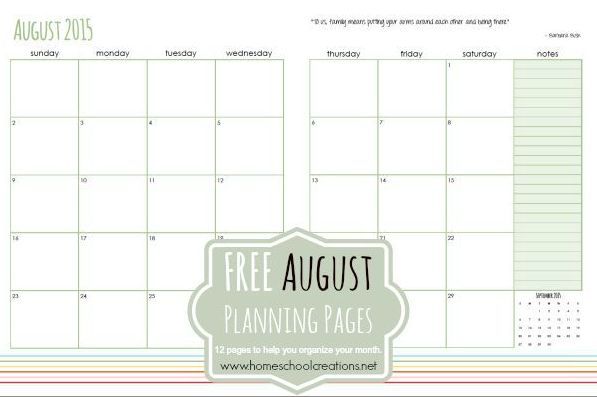 You can download the August 2015 Personal Planner Pages HERE. Each month I'll be offering a free download for that month's planning pages, so you can check back and download them as they become available.
Purchase the Daily Personal Planner
If you like the layout and want to start planning out the rest of your year now (and next year too),
purchase the full 2015 -2016 Daily Planner for $4.99
. The calendar runs from July 2015 thru December 2016. It includes 18 month-at-a-glance pages and dated weekly pages through December 2016. Enjoy!
Sponsor Thanks
We really appreciate the following companies. Many of these have been long time sponsors of Homeschool Creations and we are SO thankful for them – be sure to stop by their sites and check them out!    
EEME – Teach your kids electronics with online lessons and hands-on project kits that foster the curiosity and problem solving skills kids need for the science, technology, engineering, math – STEM – opportunities of tomorrow.
2015 Homeschool Buyers Guide – sifts through volumes of often-overwhelming homeschool information and breaks down the decision-making process into manageable bites. In about an hour you'll gain valuable insights that answer your questions, provide direction and help you take the next steps.
Reading Eggs is the perfect program for homeschoolers, providing a comprehensive range of online reading lessons, activities and e-books that teach kids aged 3–13 the core literacy skills needed for lifetime reading success. Take advantage of our FREE 3 week trial and see how your child's reading improves with Reading Eggs!
Don't Miss The Daily To-Do List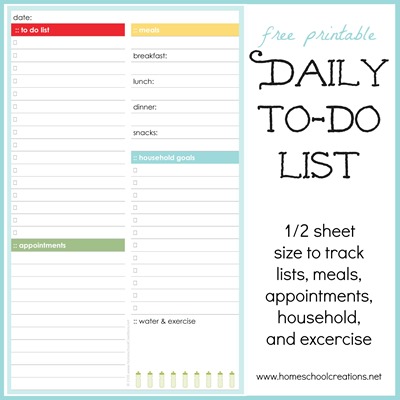 My
Daily To-Do List
is pretty basic, but hopefully it will work for you too. There is an area to make a list of things to accomplish, household goals, appointment, meals for the day, and even a space to record exercise (oh – I crack myself up!) and water intake. Each page in the document is identical so you can print them off, cut the page in half, and have two lists. If you print them front to back, you'll have four to-do lists and save a little paper.
Daily Assignment Sheet
Need a daily assignment sheet for your children. We've laminated ours so we can use a Vis-a-vis marker and clean them off each week. Don't miss this free download.
August Pocket Chart Calendar Pieces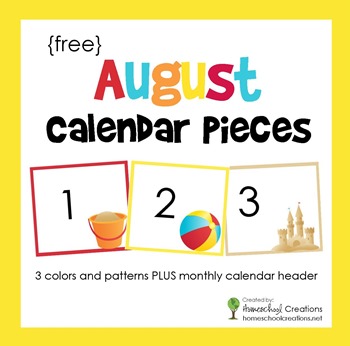 We're in the thick of summer now – keep the learning going with these cute calendar pieces will keep the learning going! The August pocket chart calendar pieces have three different colored number cards and pictures. Use the different colored number cards to try different pattern sequences: an ABC pattern, ABAB pattern, AABB pattern and other patterns you can make up together.