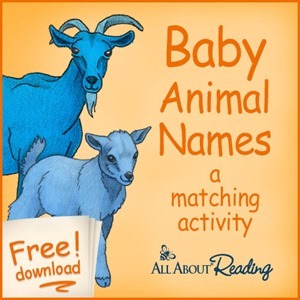 To celebrate Mother's Day, All About Learning Press has a special downloadable reading activity: Baby Animal Names Matching!  This simple learning activity includes a few animals that you won't see in a typical matching game, including a raccoon and a kangaroo. Just match the animal babies with their mommas!
Additional FREE Reading and Spelling Activities
If you're looking for a few other reading and spelling activities to use with your children, be sure to check out these fun games too. They are ones that we've used with our kids over the years and love!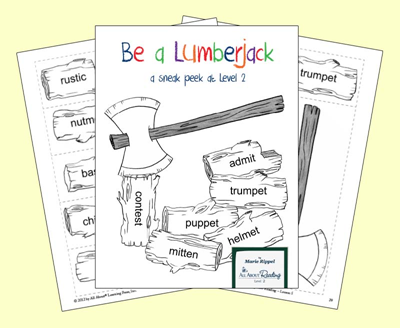 Be a Lumberjack – works on dividing multisyllable words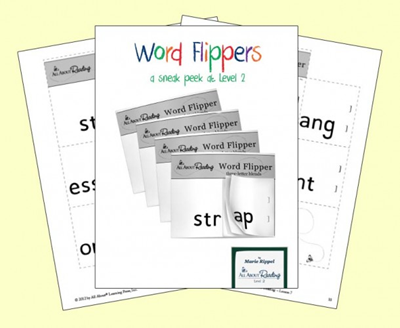 Word Flippers – works on common three letter blends (str, spl, scr, and spr)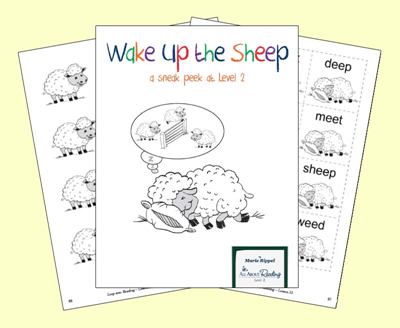 Wake Up the Sheep – works on reading words with the 'ee' blend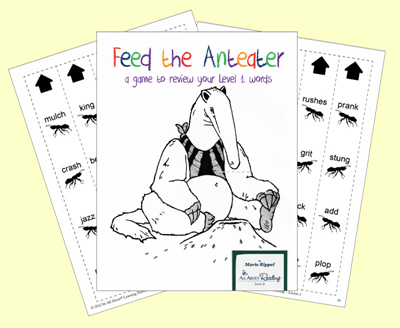 Feed the Anteater – a fun game for kids to make the anteater 'eat' the word ants
Win a Level of All About Spelling!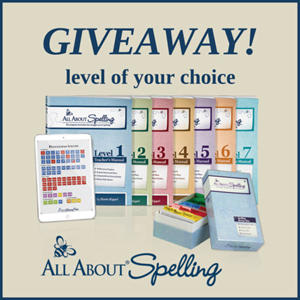 Be sure to enter to win a full level of spelling from All About Spelling too! Each month, there is a wonderful giveaway and this month is no different! Our family has loved this hands-on spelling program and we have used it for years now. It was the first curriculum that really clicked with us and we haven't looked back. Read our review of All About Spelling here.